Manenberg athletic 'diamond' keeps on shining
Despite weekend's inclement weather causing havoc around the city and beyond, Sunday's Nantes 10km Heritage Day Race went off without a glitch, as the weather gods held off the predicted rain long enough for runners to complete the course in near perfect conditions.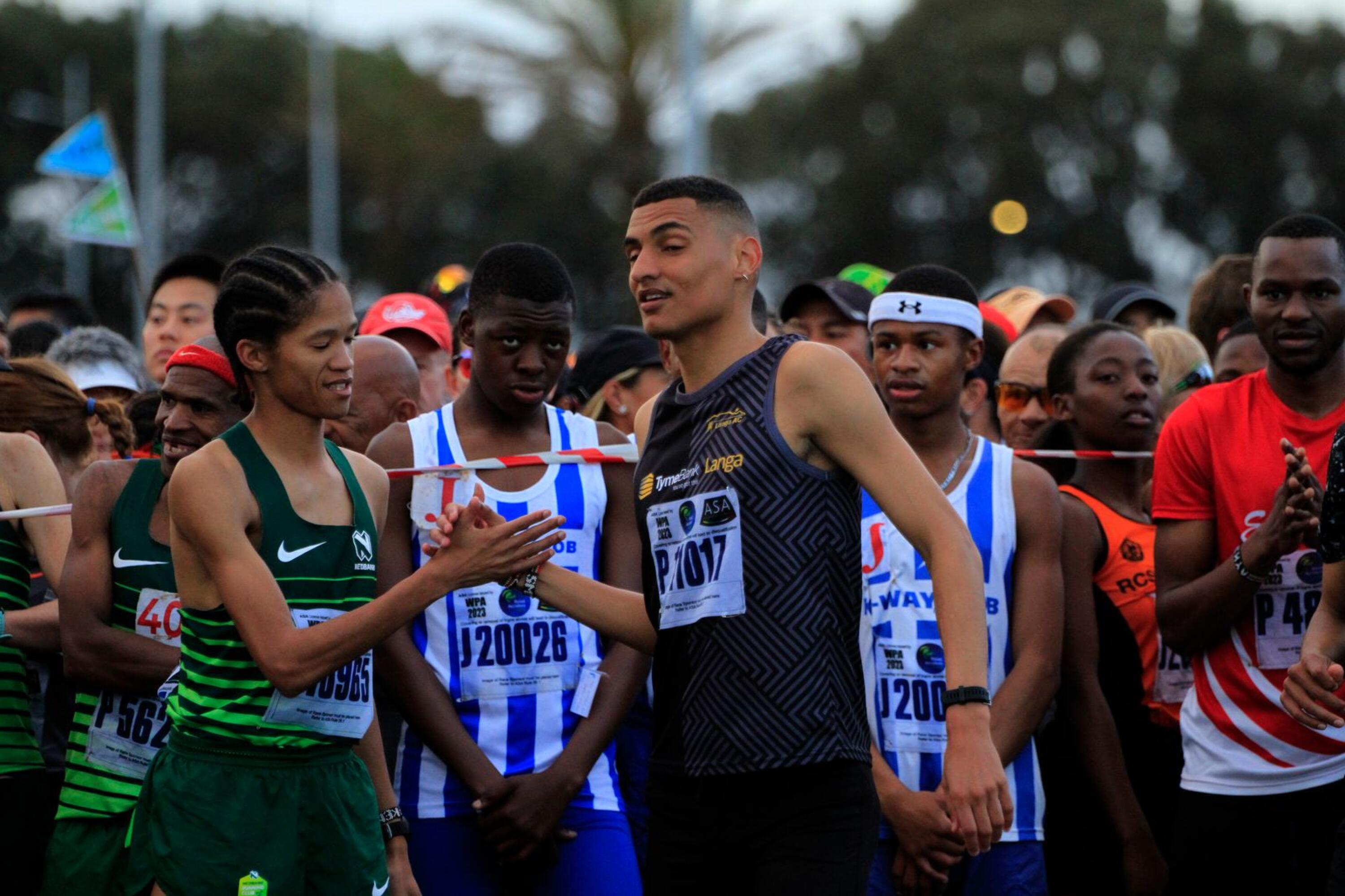 First to cross the finish line in the men's race was last year's winner, Bruce-Lynn Damons, from Manenberg, shaving 2 seconds off his own course record and finishing in 29.45sec, to claim his R1000 bonus prize.
Langa Athletic Club's Ashley " Blokkie" Smith and teammate Rayden Balie, finished second and third respectively.
In the women's division, Atlantic Athletic Club's Betha Sitariko was the first women home in 37.07, followed by Nedbank runner Kobie Griffiths and Khayelitsha Athletic Club's Pamela Moyikwa. All three are considered among favourites on the 10km scene.
An habitual winner since his primary school days at Manenberg's Sonderend Primary and later, the Kuils River-based Western Cape Sports School, Damons, 27, was in sublime form on Sunday, taking off at a blistering pace and staying close to early leader Smith before breaking away at the 3km mark.
Introduced to the sport at the age of 12, when a teacher at Sonderend spotted his talent, Damons quickly established himself as a promising prospect on the athletics circuit, winning multiple titles along the way.
Although starting out as a middle and long distance athlete, Damons describes himself as a versatile runner, comfortable over almost any distance from 800m to 10km runs.
Crowned WP senior champion in the double lap race in 2014, aged 18, Damons was also crowned 800m senior champion the following year. Earlier this year, he ran the third fastest time in South Africa in the 5000m race, finishing in 13.42, at Green Point Athletic Stadium, in April.
Like most athletes can attest to, injuries affected his performance over the years, but he says, faith in a higher power protected him and he's thankful for the small support structure he has around him to see him through challenging times.
"My high school career was something special," he said.
"Under-18, I was Western Province junior and senior 1500m champ and won my first SA medal at the South African track and field championship, in Stellenbosch in 2015, winning a silver medal. That same year, he says, he was awarded Western Province senior cross country sportsman of the year and in his final year as a junior, he won a SA bronze medal in the 1500m event.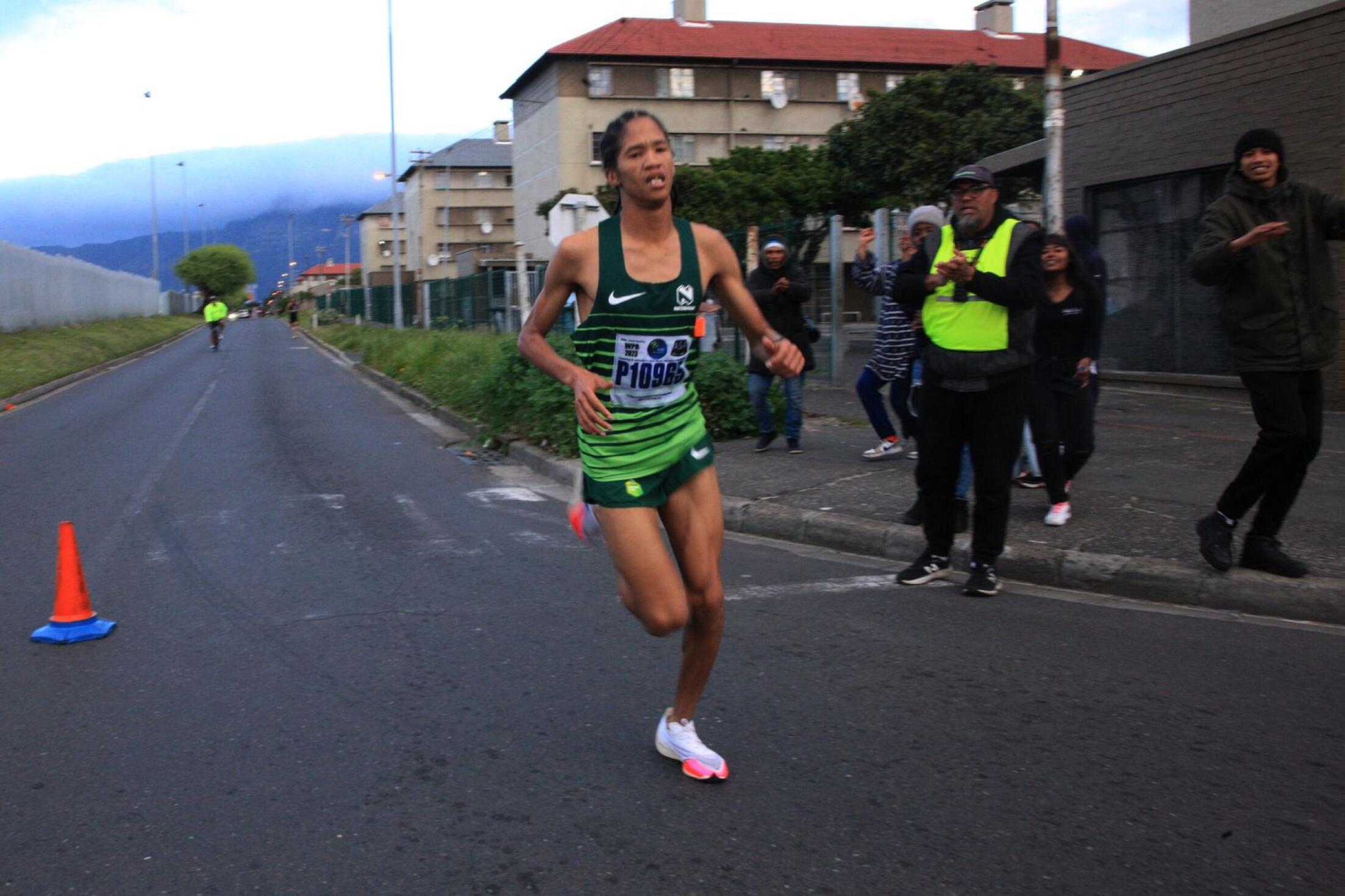 After 16 years in the sport and a five-times WP senior 1500m champion, a Western Province junior 1500m record holder, having represented SA at the world student games 2019, and being crowned Western Province cross country 4km and10km champion in 2023, Damons believes his best is still to come.
"My father wanted myself and three brothers to play rugby," he said. "The rugby field was 4km from our house. Every Friday after school, we would run from home to Manenberg Rangers' rugby training field. I believe that is how we all started running. All my brothers have represented Western Province but I am the only one who has represented the country at international level and inspire to do so even more," he said.
"My life started with challenges when my mother give birth to quadruplets back in 1996," he said. "We where born prematurely and the doctor said we won't make it as we where very small and in emergency care. After two months, my sister and brother passed away and only two of the four babies remained alive by the Grace of God – myself and my quadruplet brother.
"I don't take life for granted. I know poverty and sleeping without food or, winning races without having had something to eat or going to training while gun shots are being fired is not easy.
"So my dream is to inspire the next generation of youth, that you can make something with your life if you have the desire and belief," he said.