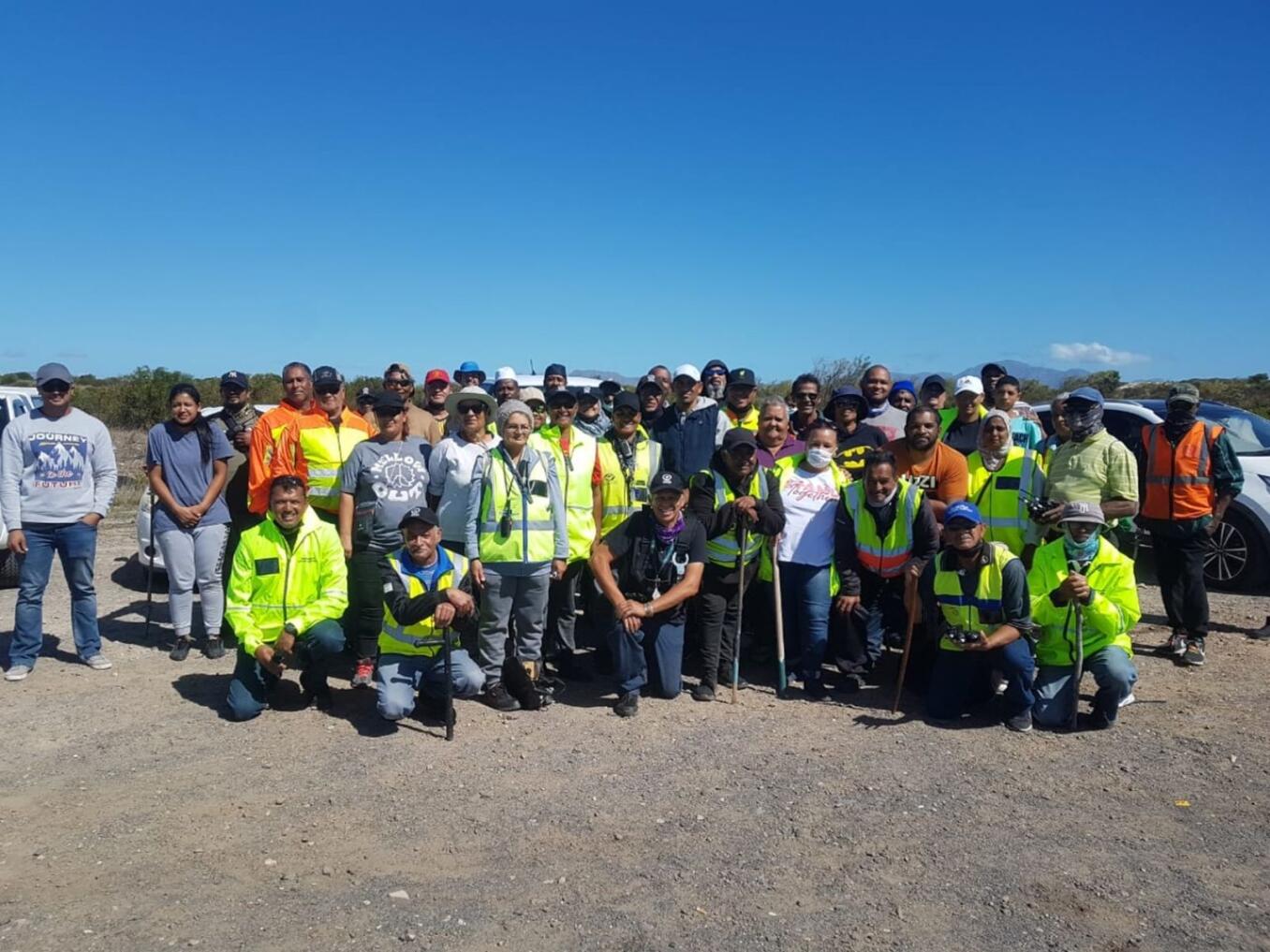 Two bodies were found in the space of two days in bushes along Weltevreden Road and Jakes Gerwel Drive.
The first body, that of a man believed to be in his 30s, was found on Thursday March 31 at 9.30pm along Jakes Gerwel Drive, close to Westgate Mall.
The other, also male, was found on Friday April 1 at 8am along Weltevreden Road, Philippi.
Jakes Gerwel Drive, formerly Vanguard Drive, merges into Weltevreden Road which stretches all the way to Mnandi Beach.
Philippi police have opened a case of murder for the man found along Weltevreden Road on Friday.
Medical personnel certified the man as dead at the crime scene. The cause of death and the motive is yet to be determined, said Phillipi police spokesman, Captain Lance Goliath.
The deceased had multiple wounds to his head and marks to his body.
The man found on Thursday, aged between 35 and 40 years old, was found naked. He had severe head injuries. Medical personnel certified him as deceased at the crime scene, said Captain Goliath.
The cause of death and the motive for this killing is also yet to be determined, he said.
The investigation has led to a witness, a woman, who could positively contribute to the investigation.
Police are urging the public to come forward with information regarding these incidents.
Fearing that there could be more victims, over 80 community leaders acted with urgency after they learnt of the two bodies found in the bushes and started a search party on Saturday April 2.
In the bushes the group found shallow structures set up 20 metres into the bush, car parts, clothing, sleeping gear, even hideout spots, to name a few.
Captain of Amandel Block Watch in Westridge, Russel Chanquin, called on everyone to come together to do a search at the bush on Saturday.
"I took it upon myself and initiated to get the structures together for Saturday's patrol. I really felt it was needed after Thursday's incident. We patrolled the bushes previously as we've discovered (criminal) elements in the bushes wanting to break in to the neighbouring communities," said Mr Chanquin.
He said more people should join these patrols, neighbourhood watches and block watches. The bushes are used as a throughway to get to other surrounding areas such as Westgate, Westridge, Bayview, Strandfontein and Philippi.
"We will be having follow-up patrols into the bush so that we can get a clearer picture of this area," said Mr Chanquin.
Ridwaan Nero, co-ordinator of the Westgate Neighbourhood Watch, said he received a call from a resident alerting him of the crime. He alerted all safety structures to come on site to assist.
"The incident(s) just highlighted that crime takes place here, bodies are being found in this space. Many do not know about this issue. It highlighted a concern I had too. This is something we need to be on top of. We cannot remain seated, we need to do something," said Mr Nero.
Mr Nero said they need to engage with those in charge of the land to take action against crime.
Ashley Potts, councillor for Ward 81, which includes Westridge, Westgate and parts of Rocklands, said the bush's boundary where the bodies were found needs to move back so that it can be more visible.
"After everything that transpired on Thursday March 31, residents, neighbourhood watches, SAPS, and various community leaders rallied together on Saturday April 2 to search the grounds for any other possible information. Residents feel their safety is not being considered or looked after. Getting in the bush was a statement that we're coming as a united front, making sure we can stop crime in the area,"Mr Potts said.
"There was a sense of ambivalence, a sense of worry. One of the residents said we needed dogs searching with us. A fearful anticipation, finding something we did not want to come across. It was also a sense of unity, it didn't matter where you were from as we gathered for a common cause," said Mr Potts.
The attitude and sense from the group was, there were too many people living in the bush, he said.
"We're encouraging residents to join the neighbourhood watch. It has to grow as SAPS cannot do it on their own," said Mr Potts.
Achmat Isaacs, public relations officer of the Mitchell's Plain Crisis Forum, said people are frustrated. "It brought back memories of the Station Strangler, one lady told me – it brings back the same fear to Mitchell's Plain," he said.
The Station Strangler became a household name after the bodies of 22 young boys were found across the Cape Flats from 1986 to 1994.
Their bodies were all found in the same position face down in a shallow grave with their hands tied behind their backs and their pants wound tightly around their necks.
They had been strangled and sodomised.
The killer's reign of terror started in October 1986 with the discovery of the body of Jonathan Claasen, 14, near Modderdam Station in Bellville South.
Then, in January 1994, Cape Town was rocked by the discovery of 11 bodies in the Strangler's so-called killing fields in Mitchell's Plain, close to where the latest bodies of the two men were found last week.
Former Mitchell's Plain primary school teacher Norman Azfal Simons was arrested in 1994 and a year later, after a brief trial, was convicted for the kidnapping and murder of the last known victim of the Station Strangler, 10-year-old Elroy van Rooyen. He stood trial for only Elroy's death as police lacked evidence in the other cases. He was handed a 35-year sentence.
Mr Isaacs said they need to put a stop to gender-based violence and crime in the community. "The amount of organisations coming together should not stop, we should continue to work together, stay united and effect change from the ground up," said Mr Isaacs.
Anyone with information is asked to call investigating officer, Detective-Sergeant Ayanda Tolbaard, at 021 690 1516 or 073 532 3865 or call Crime stop on 0800 10111.