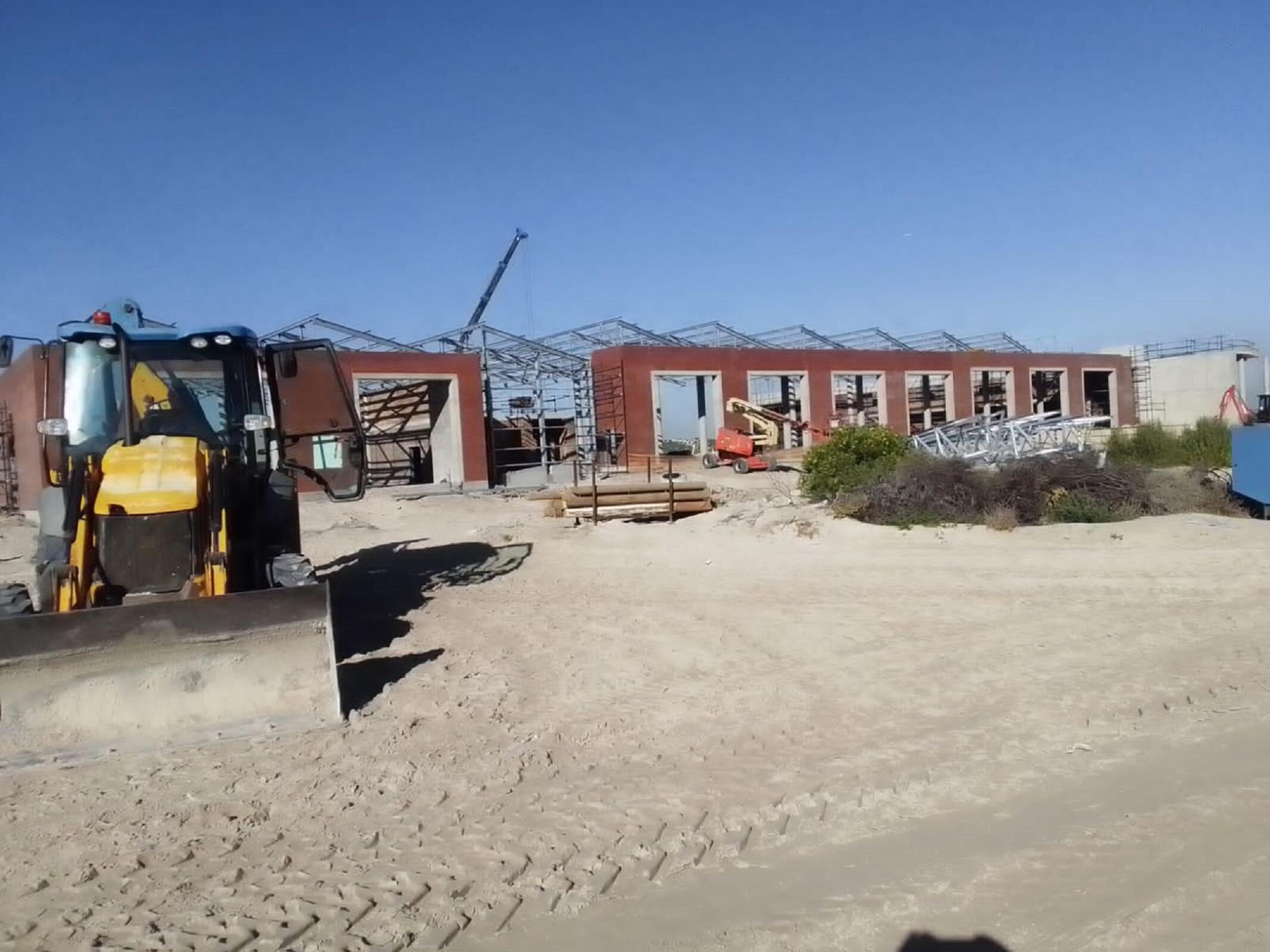 Mitchell's Plain and Khayelitsha sub-contractors have downed tools at the construction site of the MyCiti bus depot as they want a better wage from the main contractor, H&I Construction.
Close to 60 Mitchell's Plain labourers had not returned to work since Tuesday May 16.
Sub-contractor Gerald Brown, from Eastridge, who lives less than a kilometre from the site, said the Khayelitsha/ Mitchell's Plain MyCiti project Phase 2, situated at the corner of Spine Road and Mew Way, was brought to a standstill because local sub-contractors were struggling to pay local labour.
"They pay what they want to pay us. They don't verify in the labourer's presence what work he did and whether he was paid correctly," he said.
He said sub-contractors were being paid the rates of 2018 at about R200 a day for a labourer.
"Sub-contractors must pay labourers nothing less than R200 per day otherwise we are taken to court," he said.
Mr Brown's company New Idea owes R240 000 to Plant Hire from which he rented equipment, including a water truck, a sitton roller, front loader and diggers.
"I usually pay them but now I haven't because I was not paid correctly for the deep sewer excavation, duct excavation and pipes.
"We use our own tool, generators, grinders, diesel and fuel," he said.
He had the tools and machinery to do more work but the main contractor could not afford to pay him for a higher skilled service.
Mr Brown said meetings were held on Friday, including a meeting with the councillor but nothing has been decided on.
Only one of the four Mitchell's Plain sub-contractors was back on site on Monday May 22.
Mr Brown was waiting to meet with the main contractor yesterday, Tuesday May 23.
He said that they were not being supervised correctly. The supervisor does not ensure the quality of work because afterwards the quality controller comes to inspect and instructs whatever was built to be broken down.
"There is no training for local labour. No upliftment for the community. They oppress us," he said.
Mr Brown said the quantity surveyor, who measures up the work, should be on site when paying them.
Another sub-contractor Andile Jayiya, from Montclair, said that they could not afford to pay the labourers.
He said that R22 million was allocated for local labour and that he could not pay labourers only R2 000 for 10 days' work.
"We feel exploited. We were not given the money promised to us," he said.
H&I Construction, a privately-owned engineering company that invests in the fields of engineering, construction and infrastructure development, referred media enquiries to the City of Cape Town, who is their client.
Mayoral committee member for urban mobility, Rob Quintas, in response to questions from the Plainsman, said the sub-contractors withdrew their labour from the site due to unresolved negotiations of rates between the main contractor and various sub-contractors.
Some sub-contractors resumed work on Monday May 22 but the majority of them were still not back on site, as their negotiations with the main contractor were not concluded.
"The City has been informed that the negotiations between the main contractor and the various sub-contractors are continuing," he said.
Mr Quintas said the main contractor had attempted numerous times to obtain written demands from the sub-contractors as to why they have stopped working, however, this had not been successful as no written demands were received as yet.
"This has been a contributing factor to delays in the negotiations," he said.
"Almost a week of production has already been lost due to the work stoppage, which will have a negative impact on the project budget, incurring additional costs and delayed project completion timelines."
Mr Quintas said the full extent on budget and project timelines could only be determined when work resumed and the site was back to full production.
He said the workers should be compensated in accordance with legislated and agreed wage rates.
"It is the responsibility of each employee (in this case, the sub-contractor) to ensure this requirement is adhered to," he said.
Several, daily engagements between the contractor and sub-contractors have taken place over the past two weeks, and were continuing.
In a meeting between all parties on Friday May 19, a commitment was made by all parties involved to resolve their rates negotiations as soon as possible.
"Where negotiations have adequately progressed or where agreements have been reached, work is to resume as soon as possible," said Mr Quintas.