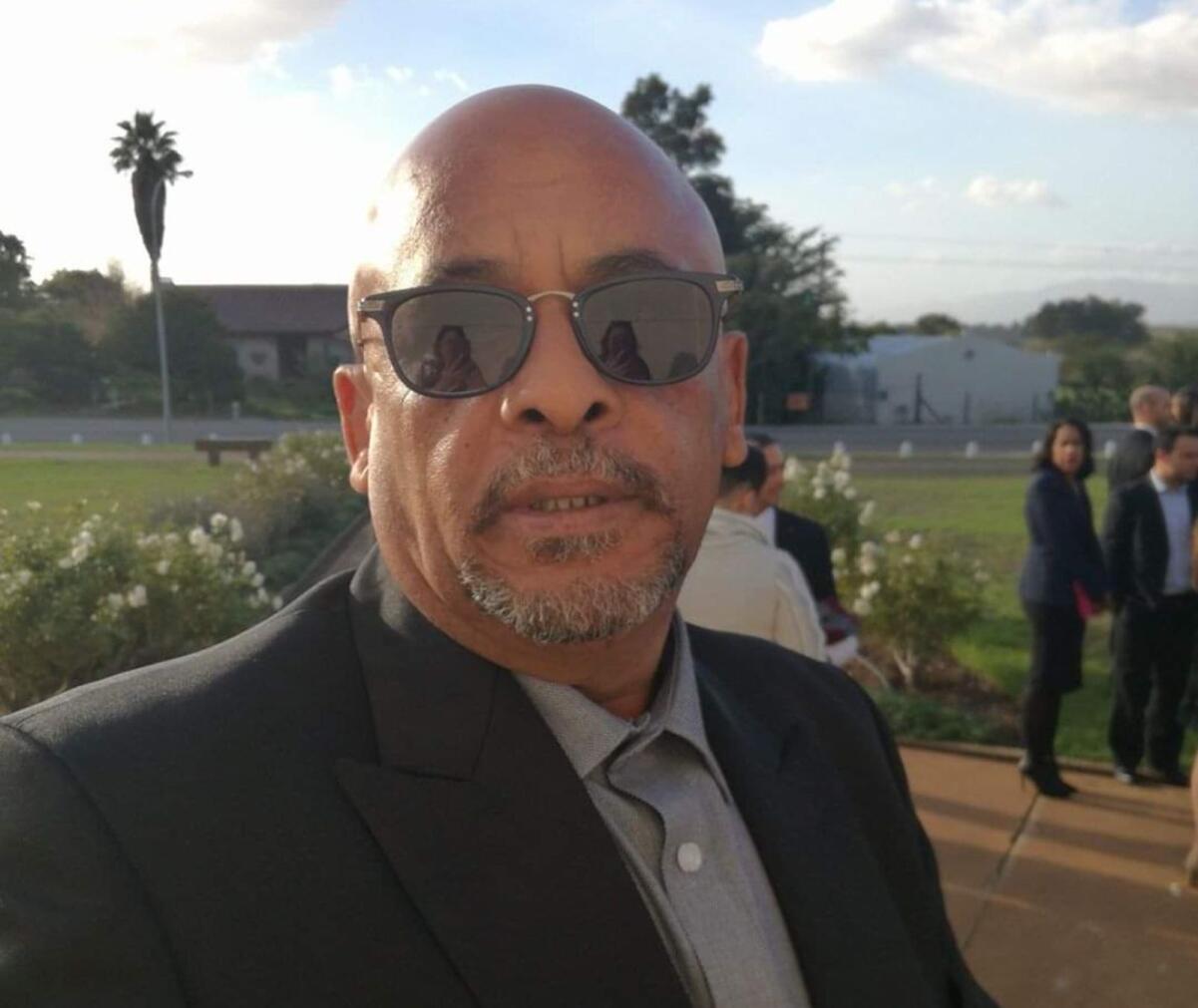 An excellent teacher in Life Science, like a father to many pupils and a loyal friend – with a sense of humour.
This is how retired Beacon Hill High School teacher Benajmin Brink, who passed away recently, has been described.
For 32 years Mr Brink served Beacon Hill High School – as a teacher, one of the youngest heads of department after two years of teaching and acting principal in the early 2000s. He died on Saturday May 28 and on Thursday June 2, staff, current and former pupils, friends and family attended his memorial service held at the school hall.
Speakers recalled that he was a softly-spoken man, who dressed neatly for school – and he was a really good teacher of Afrikaans and biology – which these days is known as life science .
He started at Beacon Hill in 1986 and remained there in different capacities until he took early retirement in December 2018.
Partner and colleague Veda Manuel said Mr Brink was a "great soul" who played the role of mother and father after his late wife passed on.
"He really loved his children," she said.
"He was a great man but he died an even better man. Thank you Brinkie for allowing me in your life. You will be missed," said Ms Manuel.
Acting principal Melisha Benjamin said Mr Brink would be be missed by the school. "Thank you for your service as a teacher at this school."
Former principal of Beacon Hill, Gregory Kannemeyer said Mr Brink had been well known and respected and remembered him as being meticulous in everything he did.
"He always spoke highly about his children. He even shared his challenges. He knew what he wanted to do in his own way. He would respond in a quiet way. That is the man I got to know. Thank you Beacon Hill for honouring him in the way that you did," he said.
Ida Habberley, who joined the Beacon Hill staff in 1991, said as a young teacher starting out, guidance was key.
"He was thorough and precise. We had a great working relationship. He was never shy to utter his disapproval.
"I remember I handed in a handwritten piece. He looked at me and said, 'Juffrou, vir 'n vrou het jy darem 'n lelike handskrif.' I was not amused."
But, she recalled fondly: "He had a mischievous smile, he was good with people and vredeliewend. His passing has left a void in the lives of those who knew and loved him. Rest in peace, Mr Brink," she said.
Beacon Hill alumus Juven Rittles said when he attended school Mr Brink arrived in his tight fighting green blazer and spoke "beautiful Afrikaans".
"He taught us biology with passion. He was opinionated. He was a living legend; and he didn't like hearing it. We made a big fuss of the daddy role he played in our lives," he said.
Thousands of pupils admired him, Mr Rittles added.
"I'm sad to say bye to Boeta B, as we called him. I last saw him in March 2022. I rushed to his house and we spoke in the garden. He told me about the plant that would 'hoe die miskite weg'. He said a prayer and gave me the assurance that we will remember him," he said.
Another almnus, Errol April, said he and his peers had gotten to know Mr Brink during the anti-apartheid protests in Mitchell's Plain.
"Dit was rof hier buite. We didn't just know him as pupils but we came to know him as a friend. I owe my being to Mr Brink. You won't forget him. I won't forget he taught me about the reproductive stages of plants, and so many things. I see him literally, hear him, I can remember those days in class and what he has taught us. We will miss him," he said.
Esmeralda September said Mr Brink had made them all fall in love with the subject. "We are all better because of him," she said.
Ms Manuel's sister, Naomi Wentley said she met Mr Brink seven years ago and remembered him as a quiet and calculated man who paid close attention to what you had to say before offering his opinion.
"We will hold on to the good memories and who he was to each of us," she said.