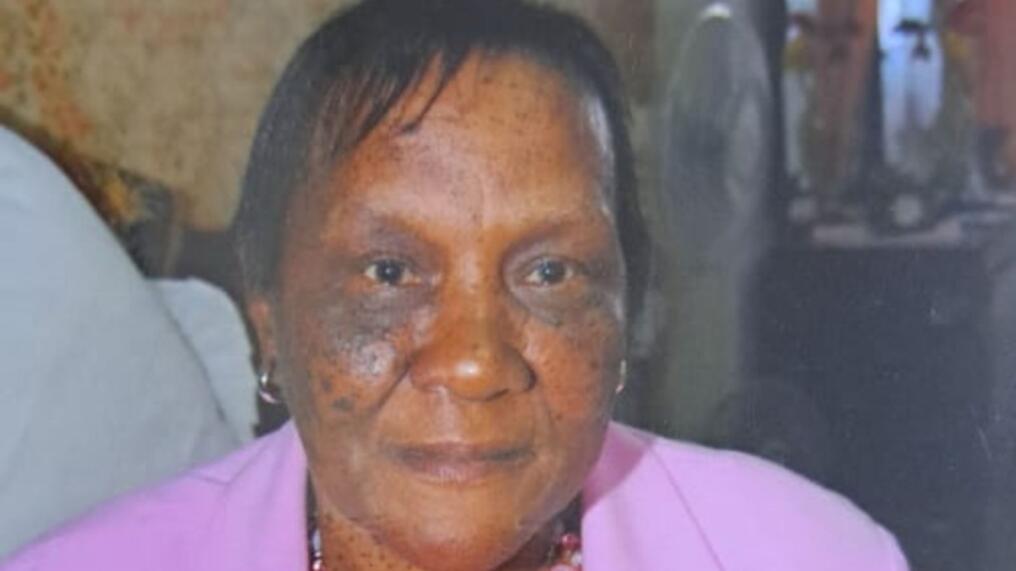 Tafelsig's Margaret Kolbe, fondly known as Aunty Makkie, was a community stalwart known for her passion for education, her love for her family and making the community a better place for others.
Ms Kolbe, 84, passed away a day before her birthday, on Wednesday July 5. She would have celebrated her 85th birthday on Thursday July 6.
She was part of the Tafelsig Residents' Association, the Tafelsig Health Committee and its project for malnourished and underweight children, the school governing body of Tafelsig High School, served on the Catholic Women's League and in the Tafelsig branch of the ANC ("Decades of service", Plainsman, August 15 2018).
Aunty Makkie was born and raised in Oudtshoorn. She came to work in Cape Town from Oudtshoorn for a Jewish family in the 60s.
She was instrumental in getting the schools and education established in Tafelsig. When she moved to Tafelsig in the early 1980s from Manenberg, she was part of lobbying for a school.
Auntie Makkie made the building of Huguenot Primary School happen.
She was among the first employees at the school, where she worked as a cleaner.
Once the school was in full operation, Auntie Makkie got involved with establishing the Tafelsig clinic. She was instrumental in the establishment of the Tafelsig United Aids Project (TUAP) in the early 1990s, which raised awareness about the disease, formed a support group and offered skills development like sewing and beading. TUAP was also a resource centre for education, home-based care and community home-based care.
In 2002, Auntie Makkie got a special mention during the budget vote speech to the national assembly by the late Dr Zola Skweyiya, the then Minister of Social Development, when he thanked her for her services.
Her daughter, Joslyn Swartz, 52, said her mother was a strict person that stood for righteousness and the dignity of the marginalised.
She was a family-oriented person. She guarded her children and the community with her life.
"Our home was open to many people. The primary schools, the clinic, transportation for children, in Tafelsig, is where she fought many of those battles in the 80s for good services to the community," she said.
Auntie Makkie worked closely with activist Marcus Solomon, one of the founders of the Cape Areas Housing Action Committee, one of the most instrumental organisations in the United Democratic Front, and his former wife, Theresa Solomon, who would become Cape Town's first black mayor in 1995, lived in Woodlands.
Ms Solomon said she remembers Comrade Kolbe for her first approach to issues affecting the community, particularly with the campaign for schools and transport for the pupils, a clinic and a hospital.
"The passing on of Comrade Kolbe should be a lesson to our younger comrades. Remember she was a role model. Remember that we are all guilty of not making time to visit our elders. My deepest condolences and sympathy to the family. We have lost a gem. Womandla," said Ms Solomon.
She worked closely with Tessa Foss, a young social worker, to establish the information centre in Dassenberg Street to work with the youth and all the social issues in Tafelsig at the time.
"My mum's greatest passion was having people around her and assisting where she could.
"I will always remember my mum for her love for the community, her creative way of making anything and everything work amidst challenges that she faced. Giving up was never an option, she persevered through trials," she said.
Her son, Marlon Kolbe, 49, said his mom was a people's person. She made sure everyone had something to eat.
"She was an ANC member, and fought for people's rights for the less fortunate. She always gave her last to those less fortunate. She made sure that community needs were taken care of," he said.
"She taught us to be content with the little we may have and to save money for a rainy day. As a family we are thankful to everyone in and around Tafelsig who knew mom, always around especially in the last days, weeks and years, we thank you," he said.
Mustadafin Foundation director, Ghairunisa Johnstone-Cassiem, said they have been honoured by Ms Kolbe's service since their first meeting in 1995.
"She is an unsung hero. She was actively involved in the first clinic in Tafelsig, assisting and feeding undernourished and vulnerable children. She also worked with families affected by HIV and Aids. The clinic now becomes the centre of Mustadafin Foundation where Ms Kolbe continued her work. I salute and thank her for all the work she has done for the Tafelsig community," she said.
"We can only be proud of people like her who were continuous in the work up until the end. She would always do something for the seniors even though she was a senior herself. We thank you and honour you for all that you have done. We pray for peace in the hearts of her family," she said.
Ward 92 councillor, Norman Adonis, said he is where he is today because of Ms Kolbe.
"In 2001, she was an active health committee and chairperson of the Tafelsig Health Committee which is how I got involved as I wanted to do community work. Since then, that is how part of my career started, in community and safety spheres through Ms Kolbe. She has played a vital role in my life over the past 27 years. I am forever grateful to her," he said.
She is survived by her six children. Her daughter Angline Lekay, was the first female mayor of Oudtshoorn, Grant Kolbe an architect, Joslyn Swartz, a school teacher at Mandalay Primary School, son Marlon Kolbe, a correctional services officer, son Wilroy Kolbe, a retailer and son Noel September who owns a business as well as 14 grandchildren and two great grandchildren.
Ms Kolbe's funeral will take place on Saturday July 15 at 8am at St Timothy's Catholic Church in Mountain Road, Tafelsig. Her burial will take place at Maitland Cemetery.
Additional reporting by Fouzia Van der Fort.