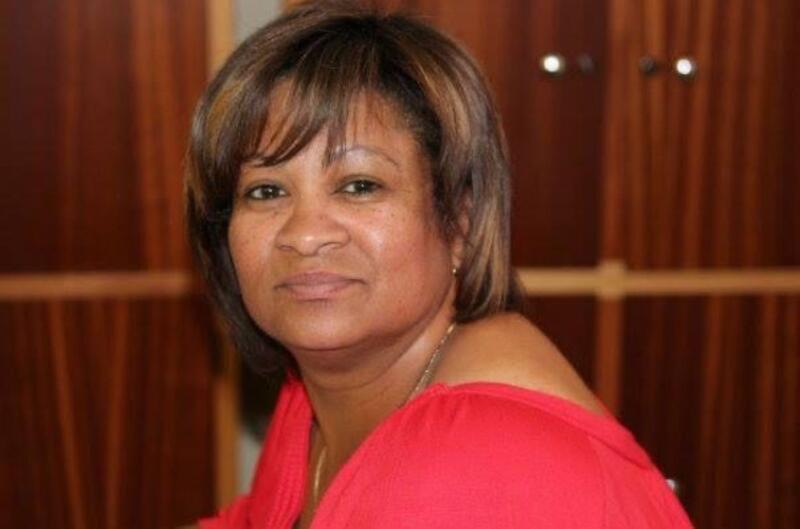 After hearing the news of an Oval North High School teacher's passing, tributes have been pouring in on social media for her.
The late Deidre Abrahams, 52, from Portland passed away on Tuesday January 26 from natural causes.
She previously had Covid-19 but recovered from the virus in hospital. Her daughter, Amber Abrahams, 21, said her heart stopped. "I don't think her body and heart could handle all the strain Covid-19 put on her body," she said.
They celebrated her life at her funeral on Saturday February 6 at Good Hope Christian Centre in Strandfontein.
She wasn't positive for Covid-19 anymore. She was struggling more with the after-effects of what Covid-19 left behind, said Amber.
Ms Abrahams was a teacher at Oval North High School in Beacon Valley for almost 13 years, teaching mathematical literacy and maths to Grade 10 and 12.
A teacher for more than 27 years, Ms Abrahams started teaching at Acacia Primary and then moved on to Salt River and Steenberg high schools before joining the staff at Oval North High School.
"My mom was a very compassionate teacher. She always went the extra mile for her pupils, who just needed help with guidance, advice or school work. Her door was always open to all, even the ones who gave her a hard time in the classroom. She cared dearly for every single one of the pupils," said Amber.
Her mother would bring work home. "The teacher in my mom was always ready to help each and every one of us at home when we struggled with school work. My mom always encouraged me and taught me how to do my school work even when I struggled. She was never shy or hesitant to help any family member when they were in need," said Amber.
Teacher at Oval North, Daneal Busch, said Ms Abrahams was a hard-working and disciplined person and would instil this into her pupils. "She would bring extra bread for pupils or colleagues who needed it. We had fun times together as friends, I will miss her and the school will miss her for the role she played in our lives," she said.
Another teaching colleague at Oval North High, Lynette Brown, said she is honoured to have been part of Ms Abrahams' friend circle. "She had many friends, she had time for all of them and everyone meant something to her. She'd make time to visit often. My family knew her as Aunty Dee and they grieved her passing. We will miss her so much, we salute her for her relentless love for God and the people," she said.
Teacher at Oval North, Theresa Jacobs, said Ms Abrahams was one of the first people during hospital visiting hours when she gave birth to her children. Ms Abrahams also comforted her through the death of her grandparents.
"Sy was 'n wonderlike mens, my familie was baie lief vir haar. I am going to miss all her messages I'd get regularly. She was a great mother who loved her children. She was a beautiful person," said Ms Jacobs.
Donovan Forbes, also a teacher at Oval North High, said Ms DA, as they called her, impacted on the lives of the Oval North High school community. She had a way of making everyone feel special and loved, from personalised greetings; special sayings and just being her authentic self.
Her knowledge, wisdom and guidance will be missed as she contributed to many programmes at the school.
"The over 2 000 Facebook views of the school's memorial service we had in honour of her speaks volumes of how much she was loved and respected in all spheres of her life and we can only be grateful to her family for sharing her with us," said Mr Forbes.
"Her presence is already missed in our staffroom but her memory will live on. On her birthday in October we will celebrate and pray in memory of her," he said.
Ms Abrahams was the eldest of two children and has a younger brother. Although Amber is Ms Abrahams only biological child, she accepted and reared Amber's older sister as her own. "She always said she had two daughters," said Amber.
Ms Abrahams enjoyed spending time with family and friends. She devoted her life to God and was unashamed of that. She loved spending time at church too. She also enjoyed going for drives, walking on the beach, and enjoyed watching TV series.
"My mom was an angel on earth. She was the most giving person, she was kind, loving, caring and empathetic towards people – regardless of your relation to her," she said.
Amber said her mother always tried to better the next person's day. She always led by great example and taught her how to treat people without using her words. She showed her how to love and care for people purely by her actions alone, said Amber.
"I'll forever miss our conversations. My mom wasn't just my mommy. She was my best friend. We could sit and chat and joke about things for hours on end. There are many many little things I'll miss about my mommy… I'll miss her jokes and sharp wit and I'll miss her warm loving smile and kind nature," she said.