Portland residents took matters into their own hands by picking up dirt and painting the play equipment in Snake Park.
Residents who live near the park, which is bordered by Nile Way and Missouri Street Portland, approached ward councillor Goawa Timm about taking care of their public space.
They met with the City of Cape Town's Recreation and Parks Department and arranged a clean-up and brightening the park with paint on Saturday March 12.
Portland resident Candice Beeka said it was the first steps toward uplifting the community and showing the council that they want "to take their community to the next level".
The residents volunteered to paint and pick up dirt, while the City provided the paint equipment and black bags, and picked up the rubble.
"Kids picked up papers, and the adults did the heavy lifting and jointly painted the pump house, walls and playground equipment," she said.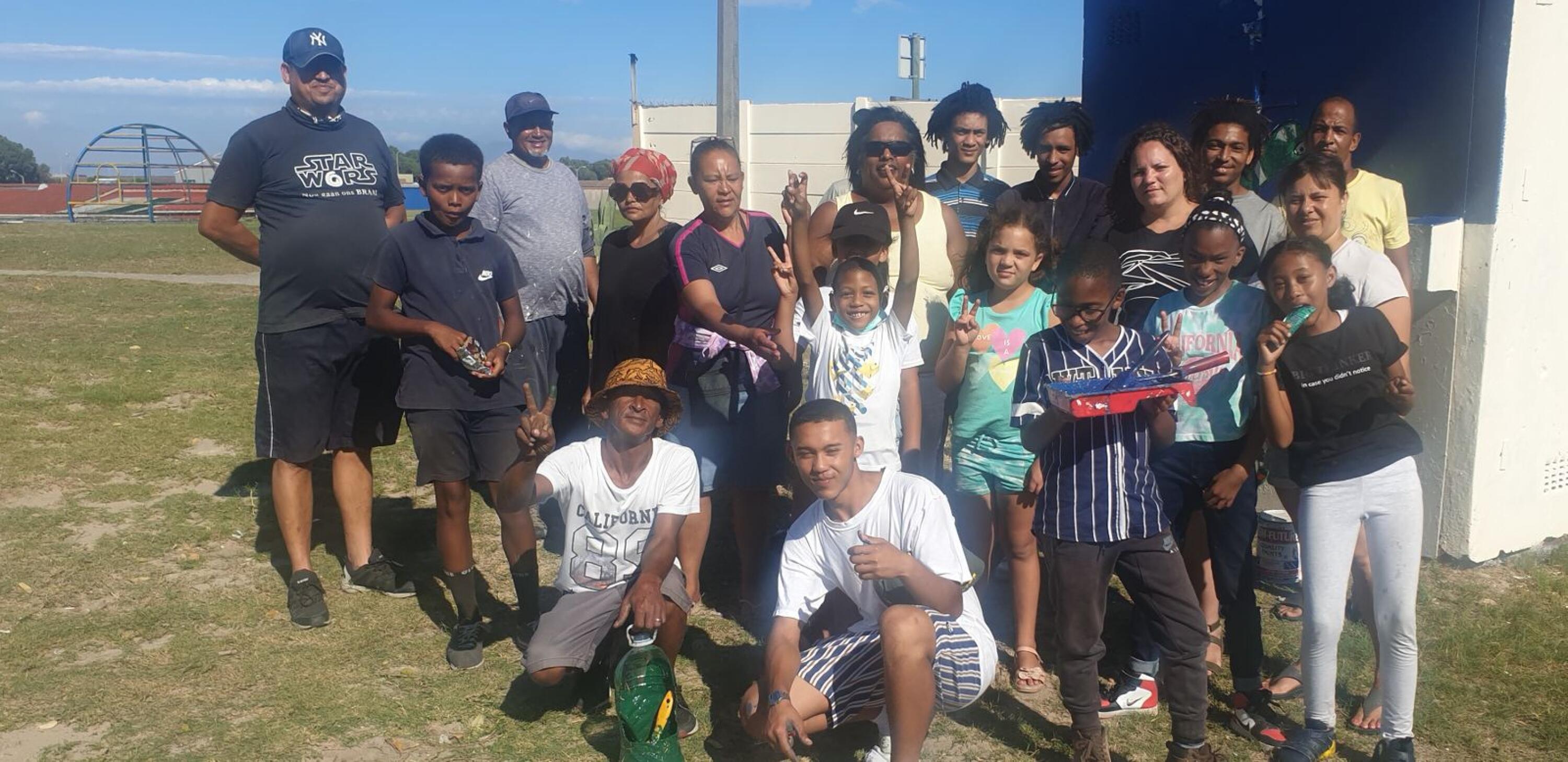 Ms Beeka said the community was invited to make a difference in their park and that the next step would be start a garden programme.
Party packets and treats were shared among the helping hands.
Park neighbour Peter Paulse waters the park daily.
The park has a pump station with hose pipes, which he puts on and he waters the parts of the park that the sprinklers cannot reach.
Ms Timm said the park looked beautiful because the community had taken ownership of it.
"They approached me and showed me that they take care of the park every day. They water the grass and keep the public space clean," she said.
They will be entering mayor Geordin Hill-Lewis's Let's Keep Cape Town Clean together competition, which runs until March 31.
Entrants must post their clean-up photographs or videos on Facebook, Twitter and Instagram, and tag @geordinhl, the mayor's social media accounts, using the hashtag #LetsKeepCapeTownCleanTogether.
Before and after photographs of the space can add to their chances of winning.