Despite the Covid-19 pandemic, Mitchell's Plain Primary School pupils received top honours for participating in an international mathematics competition.
The 47 pupils either completed the final round of the bricsmath.com international online competition in mathematics, for Grades 4 and 5, at home or at school.
The competition was initiated at the ninth BRICS (Brazil, Russia, India, China, South Africa) summit, in China in 2017, with 670 000 participants, from five countries.
Last year pupils at the Westridge school were among 2.3 million participants, from seven countries.
They only received their certificates in the past month.
Seven of the pupils received "Winner" certificates, averaging about 80% each; nine received certificates of achievement; and the rest were acknowledged with certificates of participation.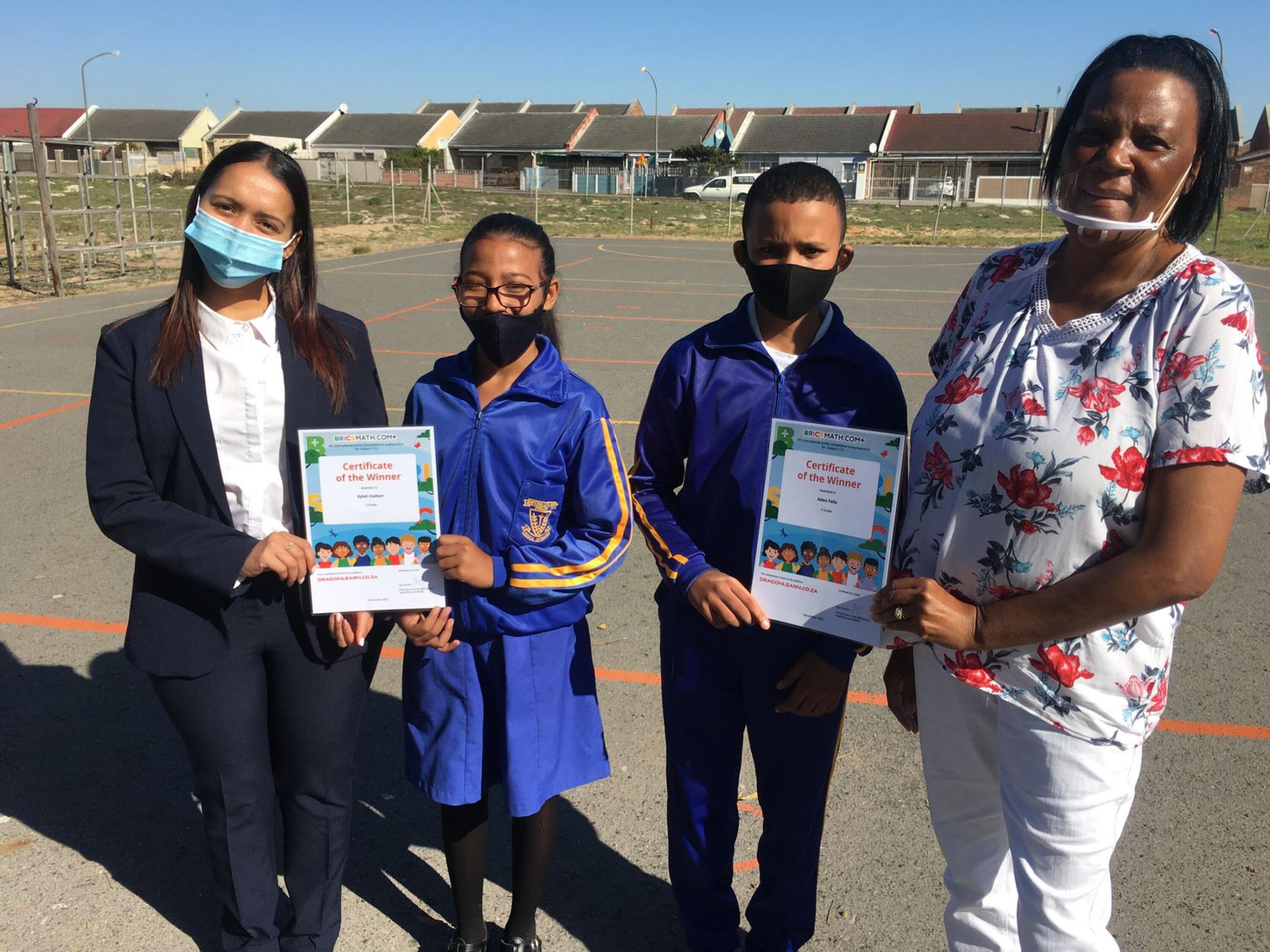 Teacher Florence Gamanie and principal Alan Frenchman said they were proud of their children's achievement.
"Obviously we're very ecstatic about their achievement. Very proud of them," said Mr Frenchman.
"It showed that they can't jail us all in with a pandemic and that it is important for us to allow our children to grow.
"They must expand their horizons," he said.
He paid tribute to the parents who took responsibility for their children's learning at home, during the national lockdown.
Mr Frenchman said parents collected worksheets and kept in touch via WhatsApp and the school's Facebook page.
One of the winners Kylah Hudson, 11, who completed the Grade 5 competition said it had been easier than the trial questions.
"I was nervous. My hands were sweating. I am proud of myself for receiving the certificate," she said.
Aidan Felix, 11, who had competed the previous year said it had not been as tough as in the past.
"It was not as difficult as it was before," he said.
Teacher Amy McHelm said the test was based on work done in Grade 4 and 5.
"The competition is based on analysis, which is part of the skills set the pupils should have to get through life," she said.
This year the competition trials run between April 5 and May 30.