Mitchell's Plain District Hospital celebrated International Nurses Day last month when nurses, staff and friends gathered at the hospital to commemorate the lives lost and celebrate the work of the nurse.
The theme of this year's International Nurses Day was "Nurses: A Voice to Lead – Invest in nursing and respect rights to secure global health", according to the World Health Organisation.
Patti Olckers, director Klipfontein and Mitchell's Plain Department of Health and Wellness, said it is a calling to be a nurse.
When you read the nursing pledge it's all about caring and giving and passion, being there for the patient community and whoever needs them, she said. The pledge is the code of conduct.
"If you are a nurse the prerequisite is to be caring. We're also accountable delivering service to our community. We should continue to act with integrity and empathy. Be proud to care," said Ms Olkers.
Sister Aletta Brown, retired Mitchell's Plain District Hospital nursing manager, said it was such a good feeling and honour to be back home at the hospital.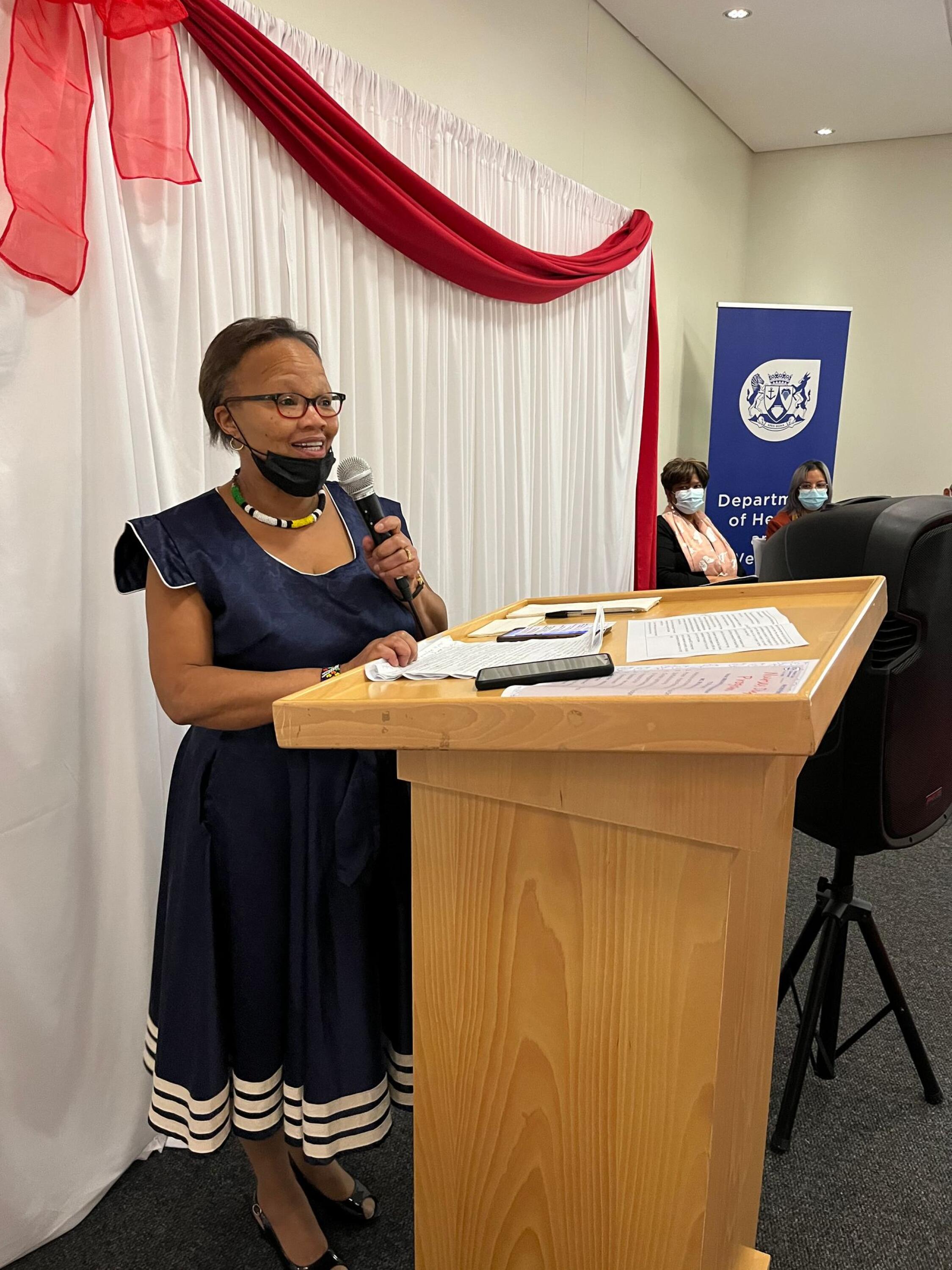 "Every employee in the healthcare sector plays an important role. This day is to acknowledge and appreciate remarkable work and dedication and achievement and to increase awareness in the important role of nursing.
"Society has become more aware of their legal rights in healthcare. As a result of the shortage nurses are at risk to make mistakes but also to practise innovation.This year's theme is an attempt to form the healthcare service. If we show respect we will receive it," she said.
"Thank you to the nursing management team. Thank you for trying your best under challenging circumstances. I know it's not easy. Exceed expectations and achieve service," said Sister Brown.
Dr Nomafrench Mbombo, Western Cape MEC for Health and Wellness, said Covid-19 was felt mostly in Mitchell's Plain. She came to say thank you to everyone in the health sector.
"Health is everybody's business. We should be prepared to listen, drop a shoulder, some people don't have it easy. It is not easy but we should stand together and help each other during this pandemic," she said.
Evan Swart, CEO Mitchell's Plain Hospital, said he felt proud even though he's not a nurse.
"I feel very much a part of the nursing team and it's the life blood of the hospital.
You're the inspiration, thank you for all you do. It was really a day for the nurse. We appreciate each and every thing you do in this profession and we appreciate you," he said.