The Rocklands-based Child and Youth Development organisation recently held its final family day for the year, to uplift the community and provide some festive cheer.
"Our aim is to uplift our youth by hosting classes on important topics such as human trafficking, bullying, peer pressure, alcohol and drug abuse, anxiety, post traumatic stress disorder, how to be successful and how to overcome your fears – to name a few," said Riezqah Adams, chairwoman of the organisation.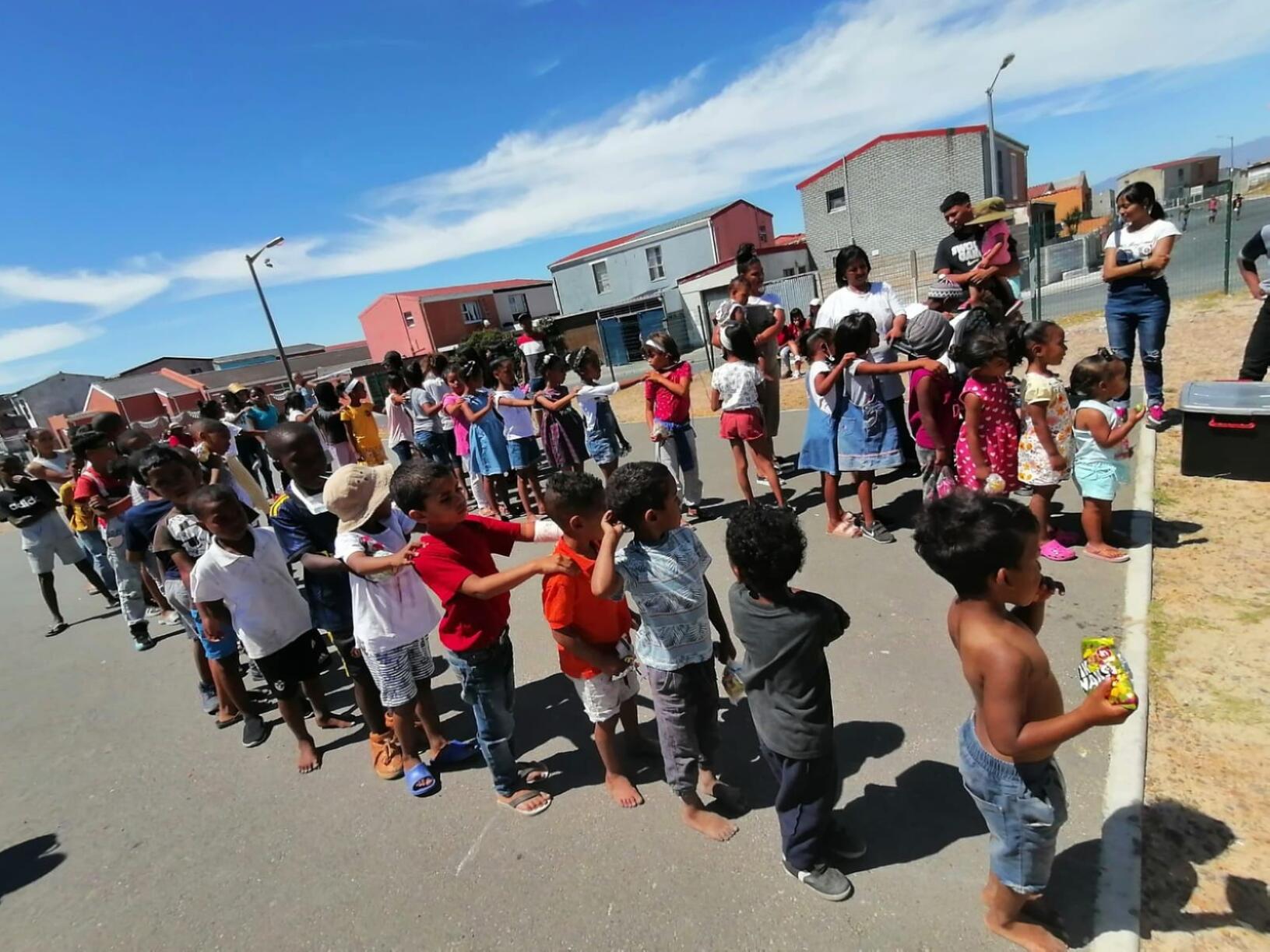 On Saturday December 18, the group enjoyed the day in their community with games for children and Tiktok competitions, among other activities.
CYD member Inshaaf Leeman, 12, said: "I used to find it challenging to channel my attitude in the right way.
"Since I've been attending classes, I've learned to control my emotions and ignore the bad things around me. It was the best day ever when we handed out party packets and stationary to the children in our community.
"I felt so good seeing the smiles on the children's faces," she said.
Tashriq Abrahams, 14, described the event as "the best day ever".
He managed to overcome his fear of dancing in front of people, he said.
"I almost cried when Aunty Riezqah gave me my report with a gift with some clothes and takkies," he said.
"Having to hand out stationery and party packets to the children felt so good and I hope this will inspire more children to join our group in the new year. I have become a more disciplined person and learned a lot about life by attending classes at CYD," said Tashriq.
Ifrah Hendricks, 9, said singing and dancing in front of everyone was amazing. "I have learned to share with others and made a lot of friends in our group,' she said.
The children had Ms Adams near tears when they surprised her with a nice picture frame and some goodies to say thank you for everything she does.
"I didn't expect that and appreciated the surprise. I would like to say thank you to everyone who donated and contributed, assisted with the set up and to our sound guy Saeed Baker. We wish everyone a blessed holiday and a prosperous New Year," said Ms Adams.
For more information call 061 030 5546 or email Childandyouthdev1@gmail.com.