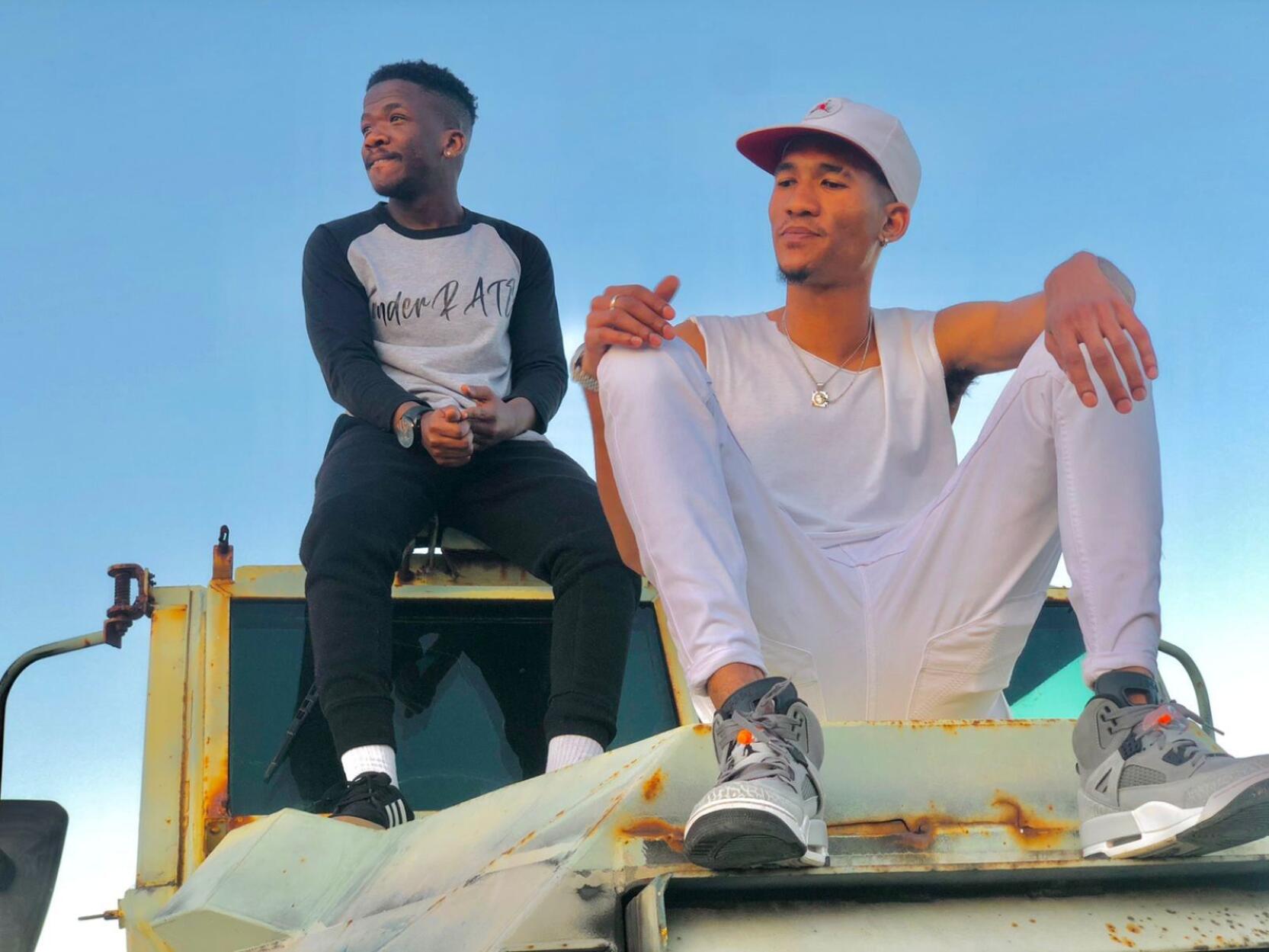 Two rappers with their roots in Mitchell's Plain want to use their music to encourage people to "rise above our circumstances and reflect hope".
And in their recently released music video, they illustrate this physically by standing on an Apartheid-era police vehicle.
"The tank symbolises oppression, the time of Apartheid. Standing on top of it was us showing we can rise above our circumstances and reflect hope," says Shaundeon "King Smasher" Afrika, 27, who previously lived in Lentegeur, but is now based in Milnerton.
The music video is for Stand Up, a song about the social ills on the Cape Flats that Shaundeon and Tafelsig rapper Craig "Craiig'O" Hendricks, 24, recently released.
It was shot at the police base camp in Tafelsig.
"Where I stay, Tafelsig, this is what I see all around me, it's stuff I know," says Craig.
"I am trying to explain that it is not all sunshine and roses. People need to listen to this song and focus on what we are saying."
Craig, who has been rapping for four years, raps in Afrikaans, which is his mother tongue. "People weren't taking Afrikaans seriously. I decided to create music in Afrikaans to create awareness about the language, its people and the community."
When he was younger, he says, he wanted to join the navy but later studied Business Management at False Bay College in Portland. His love for music, however, inspired him to create his own music and pursue a career as a rapper.
Shaundeon remembers getting involved in making music from as young as eight years old.
In Grade 8, he started taking it more seriously. "When I was younger, I always said I was going to be a rapper. I spoke this over my life. I performed in school, college and studied drama to express myself," he says.
Shaundeon says people used to make fun of his accent. "I am half black and half coloured. I spoke differently to everyone else, my slang was different. I was being myself but people didn't see it in that way."
But, he adds: "I didn't let this shake me; I let it encourage my journey."
"I believe in making honest music. I make music especially from a coloured point of view. We are often stigmatised. It's important we change the narrative and bring about change through music."
He advises young people to find their own voice and to "be who you are".
"You are authentic. Don't try to be someone else. Know who you are and be comfortable in how you were raised, stay true to who you are," he says
You can find their music video on YouTube and song on all digital platforms. Follow their social media pages for more information.