The Mitchell's Plain community, desperate for an end to the ongoing violence, have called on SAPS to establish a dedicated anti-gang unit for the area and to increase police visibility.
These were among the demands included in a memorandum handed over to SAPS when Mitchell's Plain United Residents' Association, the Mitchell's Plain Community Police Forum and the Mitchell's Plain Neighbourhood Watch Association led a march to Mitchell's Plain police station on Sunday March 14.
Among the marchers were families who had been affected by violence in the area. The march started at Cadillac Street, Beacon Valley, where Tamir Mitchell and Morgan Munnik were shot on Thursday February 25 as the area saw an increase in drive-by shootings.
Chairperson of the Mitchell's Plain CPF, Norman Jantjes said they had written to the provincial commissioner of the Western Cape, Major-general Thembisile Patekile, premier of the Western Cape, Alan Winde and mayor of the City of Cape Town, Dan Plato.
In the memorandum, they ask that SAPS create dedicated gang-unit for Mitchell's Plain, strengthen and establish a social crime prevention unit, allocate two police vehicles per sector, and roll out police reservist and community in blue programmes.
From the premier they demanded that a community safety forum or area-based team be established, that social crime prevention programmes be expanded and its funding increased, that a local drug action committee be formed and that 20 auxiliary social workers be trained to address the shortage of social workers in Mitchell's Plain.
From the mayor, they demanded effective surveillance cameras and number plate recognition cameras be put up in hot spots, that the amount of traffic, metro police and law enforcement officers be doubled, the creation of a local control room staffed by neighbourhood watch members and that a Mitchell's Plain community safety plan be finalised and implemented.
"We are serious about this. We need to do something about the crime in our areas," said Mr Jantjes.
Community Safety MEC Albert Fritz said in a media statement on Wednesday March 10 that additional Law Enforcement Advancement Plan (LEAP) officers had been deployed on a permanent basis to Mitchell's Plain to help reduce gangsterism and violent crime such as murder.
The deployment is part of the Western Cape Safety Plan which aims to halve murders in the province over the next 10 years. As of October 2020, LEAP officers were redeployed to five communities which include Philippi, Delft, Nyanga, Khayelitsha and Bishop Lavis.
Mr Fritz said LEAP members would assist SAPS to stabilise the recent increase in murders in the area.
"This makes Mitchell's Plain the sixth area to receive LEAP deployments in the Cape Town Metropole. These officers will work in an integrated manner with SAPS," he said.
The Mitchell's Plain contingent of law enforcement will be topped up with additional LEAP officers during the coming weeks. The top up is made possible through the appointment of additional law enforcement officers who will serve to bolster law enforcement and SAPS' response to crime in Mitchell's Plain, he said.
At Sunday's march, Lieutenant Colonel Elroy Finck signed and handed over the memorandum to the station commander Brigadier Cass Goolam.
Advocate Jerome Norris signed on behalf of the mayor and premier. "We see the plight of the community to live in peace. Plans are being made to join the fight against crime. This memorandum will be put into motion in the coming weeks," said Mr Norris.
Deputy chairperson of MURA, Michael Jacobs said everyone needed to work together to combat crime. "We cannot allow our emotions to get the better of us, we must come together for this common goal. We came to show our solidarity to those who've lost loved ones in brutal killings. We need to remove those cowards out of our communities, police cannot do this alone," he said.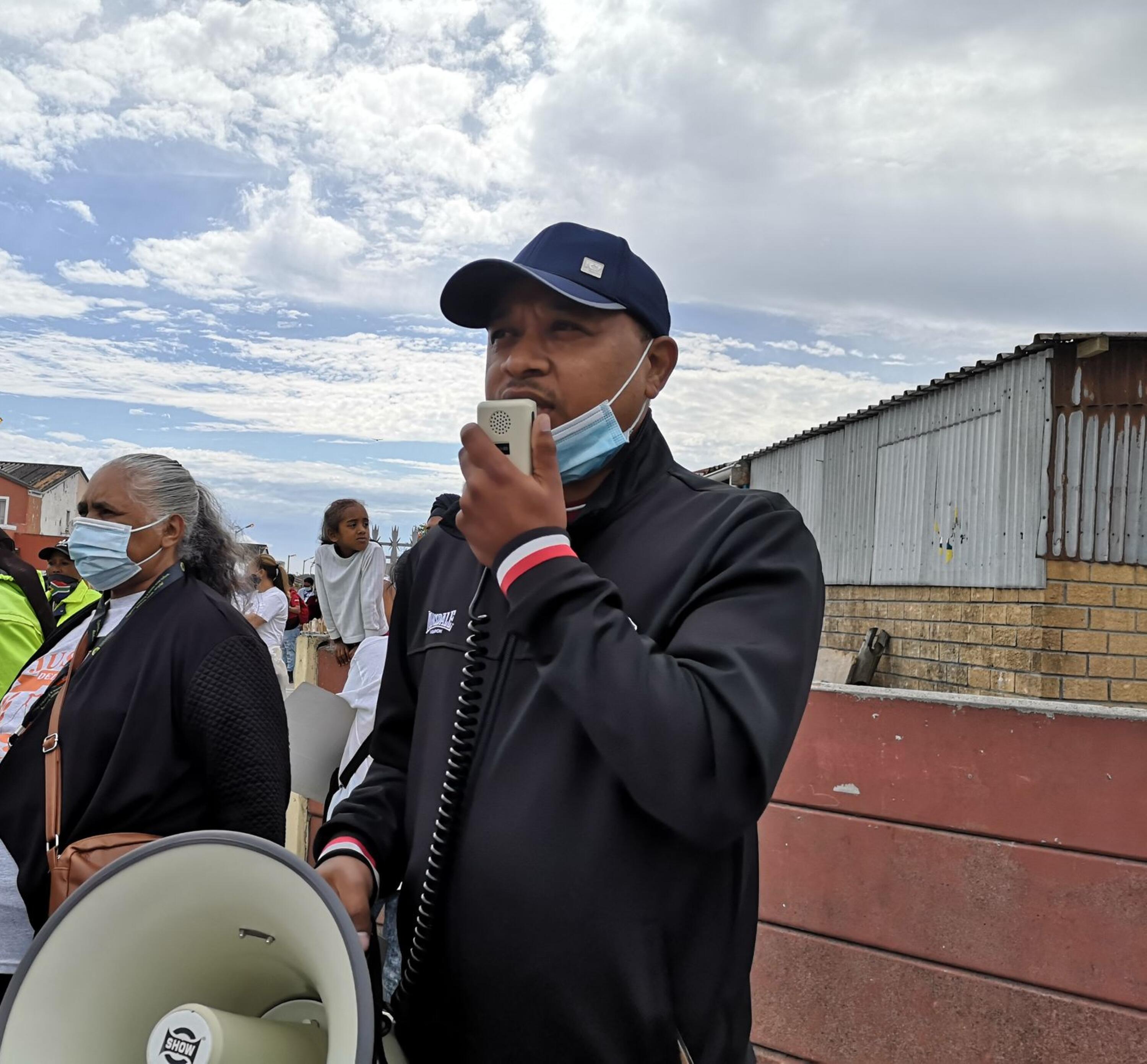 Victim support co-ordinator of MURA, Linda Jones said the mothers would remember the pain of losing their children. "We as the people need to come together, speak out and stand together to make a difference," she said.
Bridgette Isaacs lost her son Brandon Isaacs in September last year. He was at his take away business in Eastridge when he was shot in a drive-by shooting. "I had to be strong at the march. Being amongst those who share the same pain as me gave me hope. I just want justice for my son," she said.
Morgan Munnik's friends Amy Julius, 16, Antonio Da Costa, 19, and Umir Less, 18, attended the march in honour of their friend.
Amy and Antonio were with Morgan on the day he was killed. They had left Morgan at the corner when they went to the shop and heard the gunshots from there. "I am angry and sad. He wasn't a gangster. Morgan had a dream to become a soccer player and that dream got taken away," said Antonio.