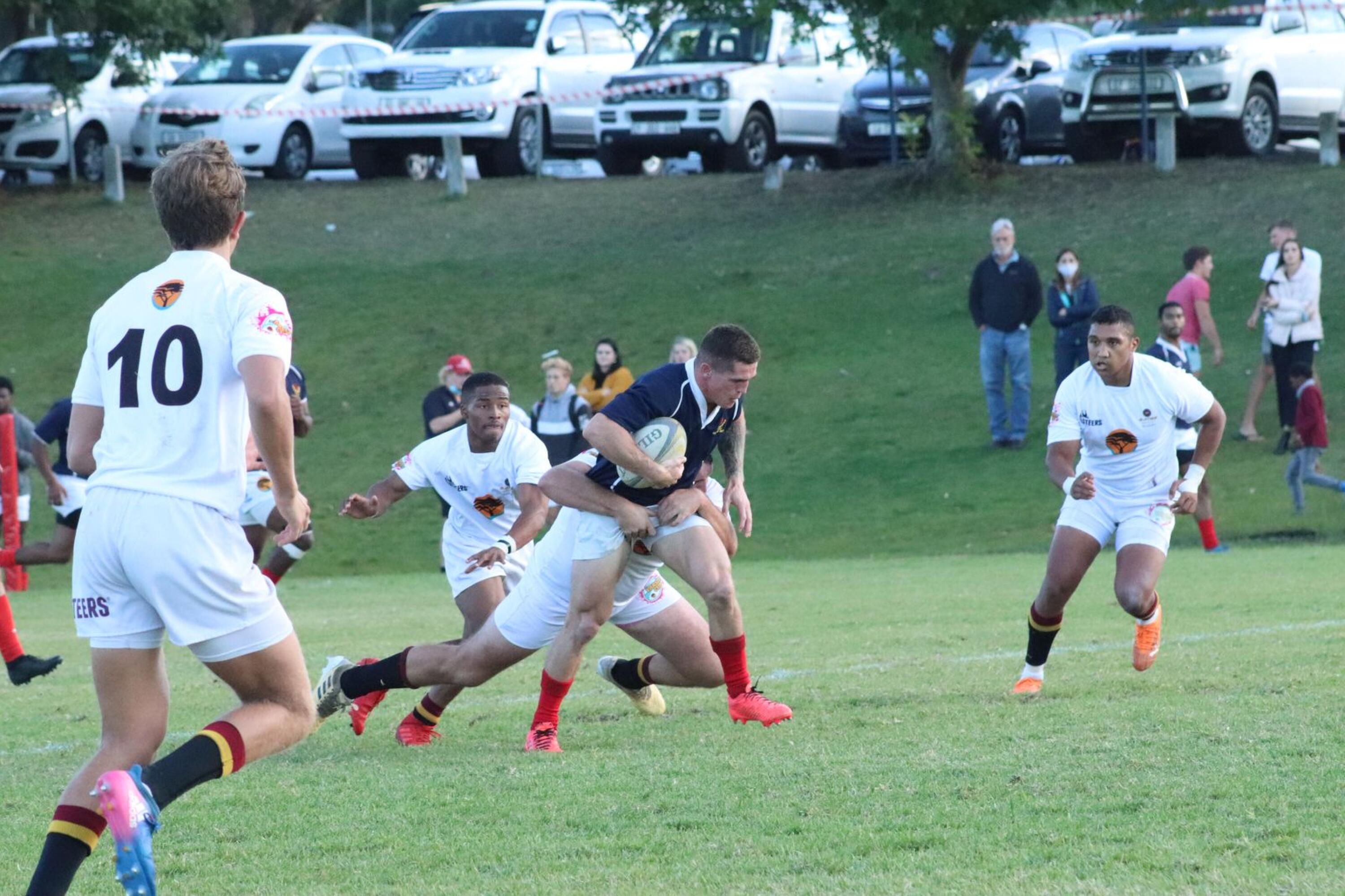 Former Stellenberg High School rugby player, Ricardo "Ricky" Duarttee is living the life he envisioned nearly three years ago, when he was up training at 4am during the national Covid lockdown.
The 24-year-old has just signed a two-year contract with the Springbok Sevens.
Under the guidance of head coach, Sandile Ngcobo, Duarttee made his debut late in 2022, where he helped the Blitzboks win the World Rugby Sevens Series in Dubai.
The journey, however, was not all smooth sailing. In 2016, Duarttee thought his rugby dream had ended when he broke his ankle, a week before the Wildeklawer Sport tournament — the biggest school sporting tournament for rugby, netball and soccer, in Africa.
His first team conditioning coach at Stellenberg, Coenraad de Villiers helped him get an opportunity to play for the University of Johannesburg in the Varsity Cup the next year. Here, he represented himself well, opening up a door to play a game for the Golden Lions' under-19 side, before heading back to Cape Town.
His determination to succeed was supported by his parents and carried Duarttee through the Covid-19 pandemic in 2020. He played a season with the Currie Cup side, Boland Cavaliers, but they had to lay a few players off, including him.
"I didn't get a professional contract like I thought I would. I came back home, worked for my parents for a little salary. Every day I felt like something was missing. At that stage I thought I can train and I can do this. I started playing club rugby, trained with the provincial team and got a call to play in the Currie Cup," Duarttee said.
He went back to the training board and put in the hours until the "new normal" began to ease up, with sports clubs again allowed to meet in groups. He played alongside his high school coaches, at Durbanville-Bellville (Durbel) Rugby Club. He helped the side win the Western Province Club Rugby's Super League A, as well as to reach the Gold Cup final.
His major breakthrough was when he got a call to a meeting at the Stellenbosch Academy of Sport. Duarttee was convinced of joining the academy, however, he needed at least R125 000 in six months.
Knowing he didn't have that amount in the bank, his short walk back to his VW Tiguan was suddenly a long, thoughtful walk. He made the decision to sell his car, paid for the academy fees, worked a nine-to-five job, bought a Hyundai Atos and trained daily.
The young rugby sweeper, from Brackenfell, received a call-up to the national rugby Sevens side late last year. He has scored 53 points in two caps. The rest is history.
"God's timing is never our timing, but he is always on time. There are times you have to lay your seeds. When we are sacrificing, training extra, those were seeds we were laying, at the right time, you reap the rewards.
"Self-discipline is the key to success. Discipline in the waking-up time, training and the way you carry yourself… you will be successful… It's more than just rugby. I feel like I have a platform to change people's lives".