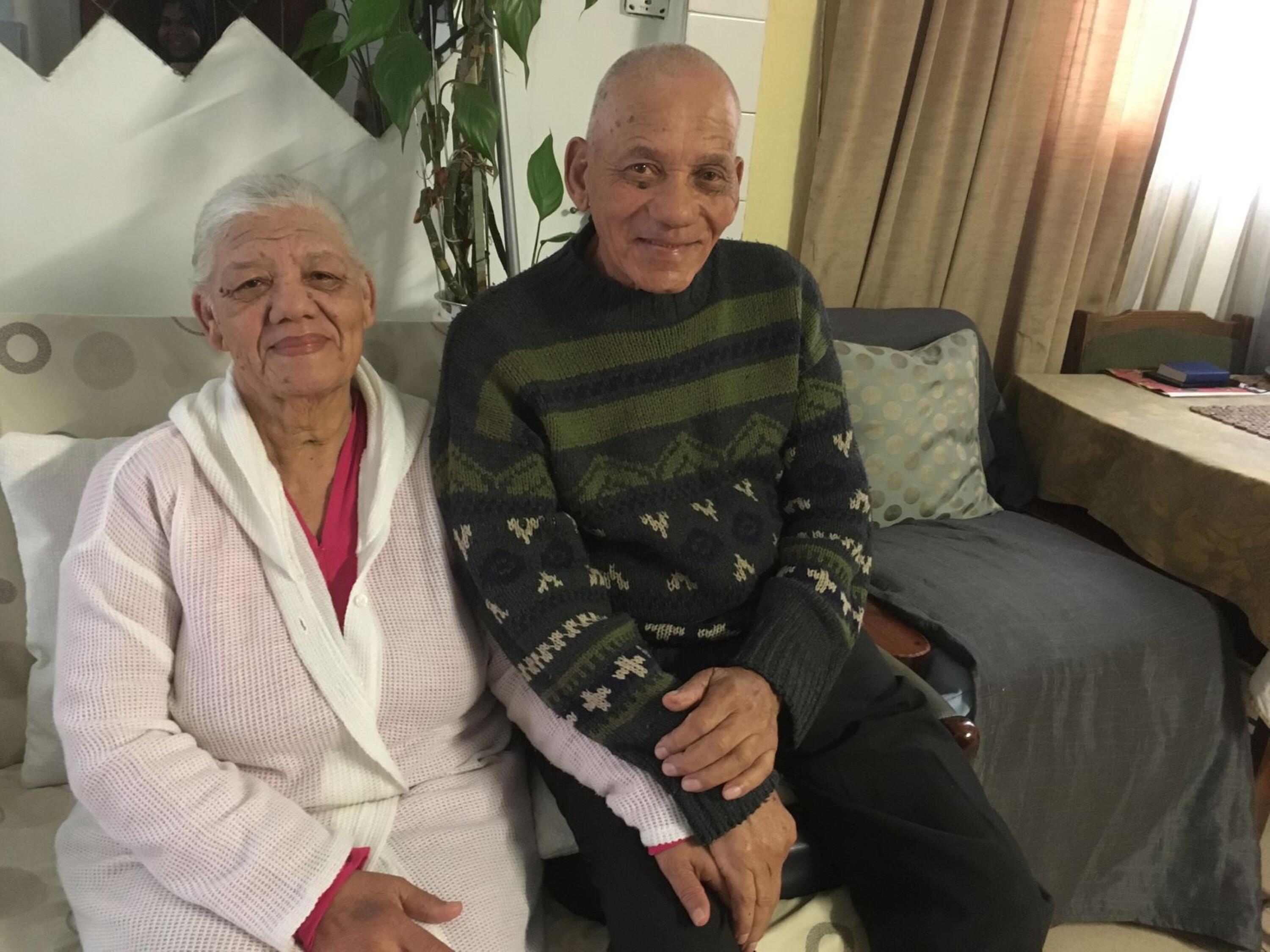 A Rocklands couple survived near death experiences, struggled together and emerged stronger to celebrate their 60th wedding anniversary.
Patricia Emily Paige, 82, and her husband Jacobus, 83, who met in Athlone in the 1950s, spoke to the Plainsman about moving from a room in Athlone, to Steenberg, to Kewtown, Surrey Estate, to Bonteheuwel and then to their Rocklands home more than 40 years ago, which now has five bedrooms.
They married in St George's Anglican Church, in Silvertown, on May 6 1961 and renewed their vows at the weekend, surrounded by family and friends at their Rocklands home.
In 1976, Ms Paige survived an accident in which she sustained a severe spinal injury.
Mr Paige was considered dead on arrival at Mitchell's Plain hospital about 14 years; and just last year he thought was breathing his last, when he had a bout of flu.
"I was on the verge of saying goodbye to this world, to the family and I could feel it in my spirit that I could not fight anymore.
"I became so weak, but miracles do happen," he said.
They say prayer has gotten them through many difficulties.
Ms Paige recalls a while before meeting her husband, one evening her father had been stern with her.
"I went to my room, went on my knees and prayed for a gentleman, who would be kind to me."
"And then I stepped into her life," said Mr Paige, finishing her sentence.
The Paiges have six children, 16 grandchildren and 16 great grandchildren, who are all members of the United Church.
Ms Paige said couples should get to know each other properly while courting – "what each of them like, the dos and don'ts".
She added: "Respect one another. I trust my husband and we trust each other. Trust your man and love him."
Mr Paige suggested not to argue too much
"Rather just say yes, dear," he said.
"We made the best of our struggles," Ms Paige added. "It was not easy but coming out on the other side stronger brought us great joy."
Ms Paige said couples should love each other, while they are alive.
"The other day I looked at him, while he was sleeping and I just prayed thank you Lord that my husband is still next to me," she said.
The couple said they had always wanted to give their children more than what their parents had been able to give them.
"We made sacrifices but ensured that each of them were given a good start in their marriage," said Ms Paige.
Both spoke of their spouse as being good, faithful partners, who were good parents.