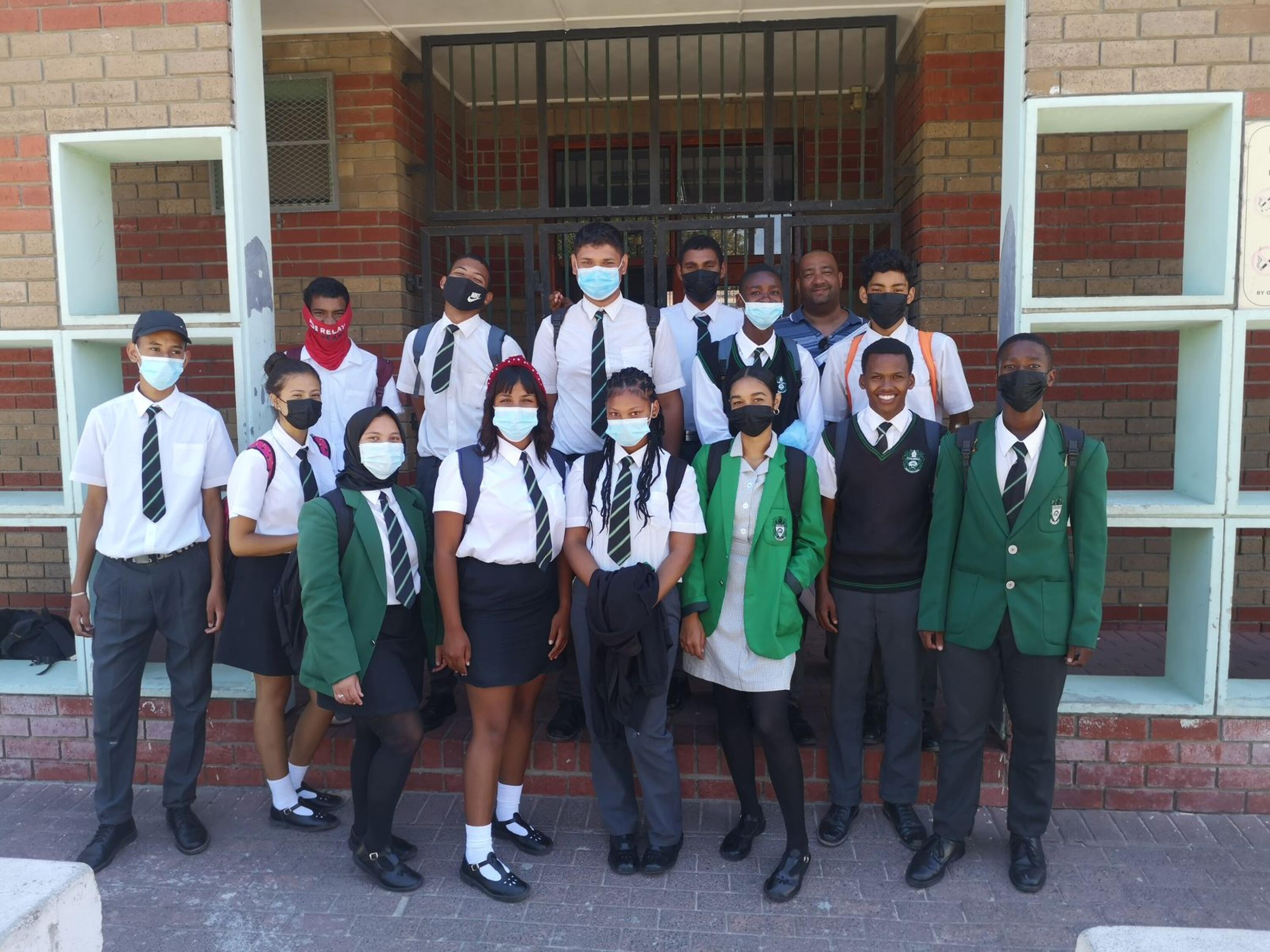 A community project for Mitchell's Plain will seek to help matric pupils obtain their learner's licence.
The initiative was started by Ward 76 councillor Avron Plaatjies; member of the provincial legislature, Ricardo Mackenzie; and owner of Bazil's Traffic School, Bazil van der Merwe.
Matric pupils from Oval North High School in Beacon Valley were among the first groups to be part of the project. They attended their first class on Monday January 31 at their school.
Mr Van Der Merwe grew up in Lentegeur and matriculated from Lentegeur High School.
"I noticed why I got the job and why others may have not. I obtained my learner's licence and driver's licence at a young age. Most of these young people also struggle like I did. This opportunity can only open up doors for them," he said.
He said he wanted to start the initiative years ago and Mr Plaatjies and Mr Mackenzie helped speed up the process.
They are starting the project in Mitchell's Plain and are hoping to spread to the rest of South Africa, he said.
"Obtaining this much-needed life skill could make the matriculants more employable as not everyone is able to further their studies. One would usually spend a minimum of R3 000 for learner's and driving lessons. Those who can, should make use of this opportunity made available to them," said Mr Van Der Merwe.
Mr Plaatjies said this programme will empower young people by aiming them in the right direction.
"This project's aim is to continue to create economic growth and make them more employable. We are looking to assist over 400 pupils," he said.
The pupils will need to attend four classes to be ready for their learner's licence test, which they need to write at the various traffic departments.
Matric pupil from Oval North High School, Moegamat Zane Powell, 17, said he is looking forward to obtaining his learner's licence through this project.
"This community project opens doors for us. People don't understand the benefits of the learner's licence classes at a young age. Some jobs require this, so it is better to be safe than sorry. Our first class was so productive," said Moegamat Zane.
Another pupil, Hánah Kaderburg, 18, said it is an opportunity she will use to her advantage.
"Many of us have to financially work towards this. We are grateful to Mr Van Der Merwe who is helping us achieve this. Our first class was better than expected. I'm going to enjoy this journey," she said.
Teachers of the various schools in Mitchell's Plain are encouraged to sign their school up for this project.
For more information, contact Mr Plaatjies via email on avron.plaatjies@capetown.gov.za or on 084 669 0570.