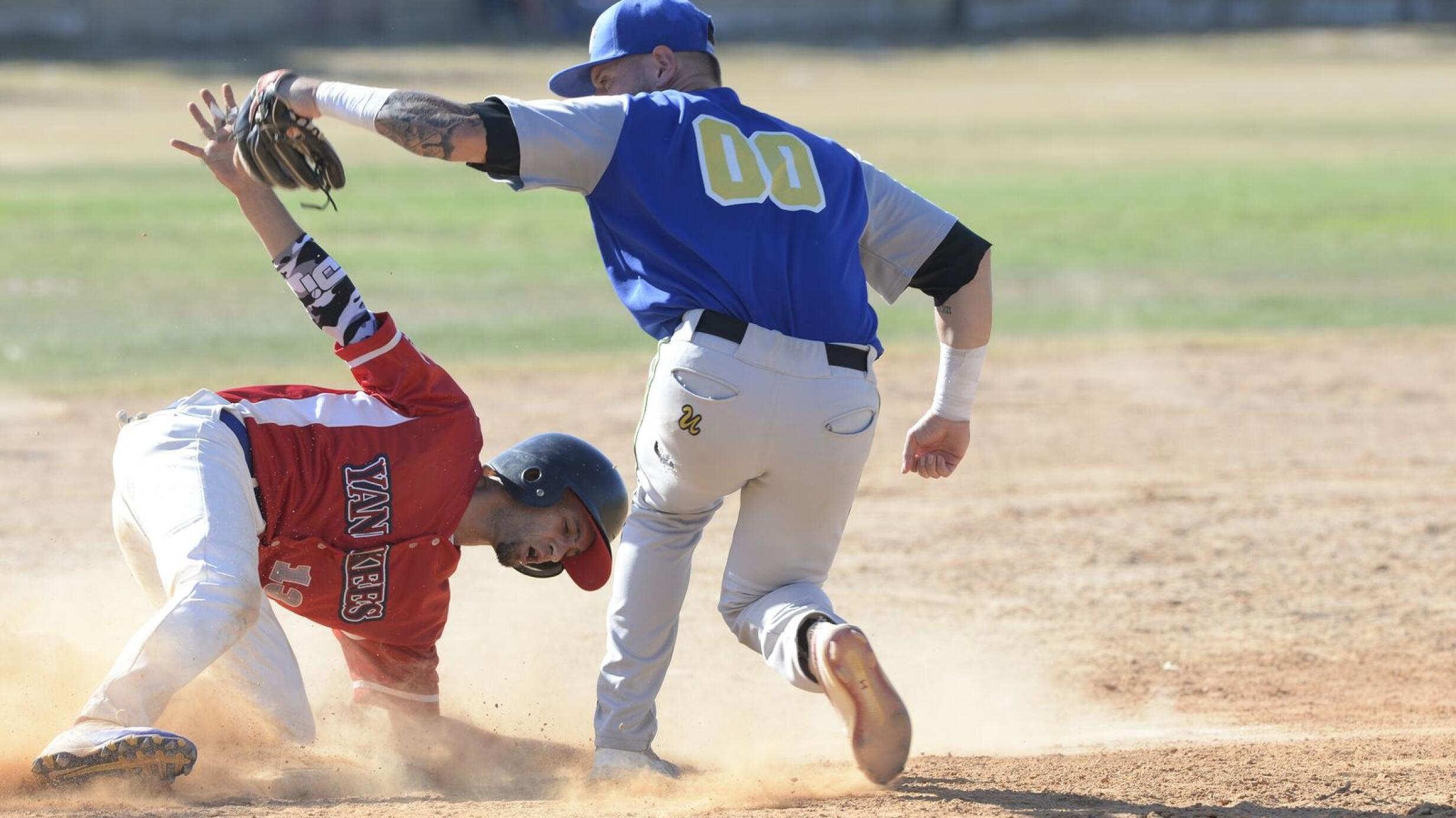 Mark Ward
Dwindling numbers, broken facilities, on-going economic hardships, aggravated by unemployment, and the lasting effects of the Covid-19 pandemic, has affected many community sports clubs in recent years.
Westridge Yankees, a once powerhouse on the baseball front, has not been spared either.
This has prompted Veon Rix, player coach of Yankees' Major League Baseball side, to make a passionate plea to the broader community in a bid to attract members to keep the club afloat.
More so to retain its Major League status in the Cape Town Baseball Federation.
Rix's appeal comes in the wake of another defeat in their 2022/2023 campaign when they went down 9-18 to Athlone Athletics at the Westridge Diamond, on Saturday. Yankees now find themselves in a spot of bother near the bottom of the table. The desperation looms large for Yankees to hit the winning trail in order to retain its status.
"For the survival of the sport in Mitchells Plain we need to retain our status in the competition as our main priority," said Rix.
"While we need financial support, which is always welcomed, our biggest need is to grow our membership, especially from within the community. We are not asking for much at this stage but human capital," Rix pleaded.
But it would seem the effect of Covid19 on broader society runs much deeper with many stalwarts of the club having not returned for various reasons.
However, there is also the issue of player migration, says Rix, something that is fairly common among all sporting codes.
"Players simply went to other clubs where they play in better facilities. This is one of the big reasons why parents take their children to clubs in leafy suburbs because there are better facilities. Like clean ablution dressing rooms facilities. So we need help from the City of Cape Town to address the facilities," said Rix.
Meanwhile, Athlone's big hitters, amassed 12 hit off Yankees' two pitchers Jesse Hugo (5) and Luwayne du Plessis (7) with Jaime Lang (3/4), Jason Ripepi (3/5) and the German acquisition Daniello Webber (2/5) contributing largely to the visitors dominance.
Dean Jacobs started off on the mound for Athlone while he faced 18 and conceded five hits and was replaced by Niyaaz Galant who struck out two batters.
Results: Westridge Yankees 9 Athlone Athletics 18; Helderberg Pirates 4, Bothasig Knights 12; Maitland Giants 23, Durbanville 0; VOB Macaws 0, Bellville Tygers 10.