Coke Cup champions Woodlands United FC knew they were in for a tough time ahead of their hard-fought 2-1 victory against Saxon Rovers in a quarter-final clash at the weekend.
If the potholed, water-filled streets leading to the Dunoon Sports Complex, near Killarney motorway, venue of a portion of this year's quarter-final matches, can serve as a metaphor for the road to the finals, then the remaining squads in the competition were in for a bumpy ride.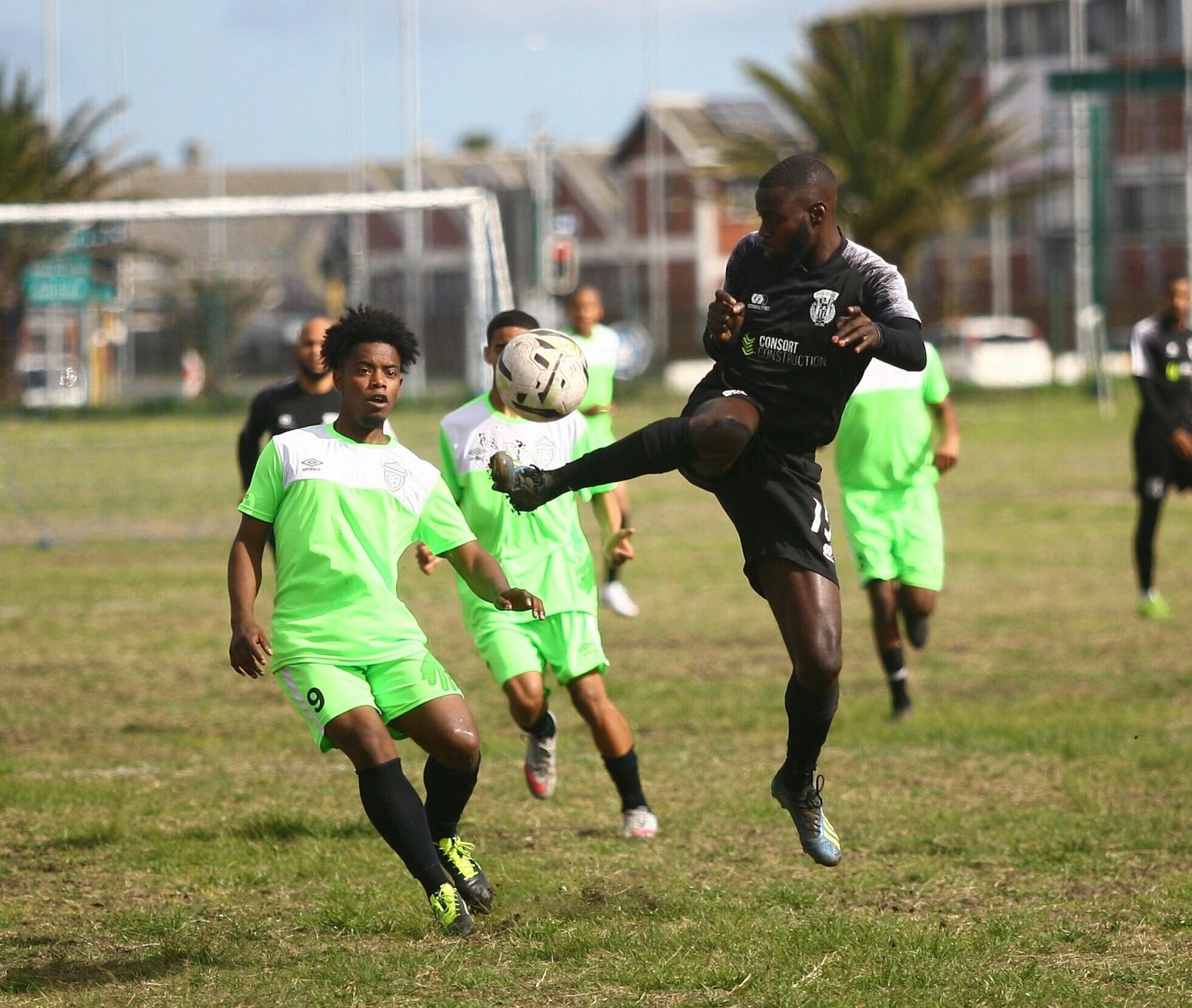 Getting there was half the battle won and after negotiating some treacherous roads in the busy township, the teams finally made it to the pitch, where the real battle was about to go down.
One thing was for sure: it was never going to be easy.
Woodlands coach Zahir Arendse, who led his side to victory in 2019, can be forgiven for feeling a bit optimistic going into the match. They are after all, the current champion and they've been there before, losing finalists in 2006 and winners in 2007. But history and stats do not win matches, the work still needs to be done.
The Woody Boys drew first blood early in the first half with a clever header by Peter Adams into the back of the net off a corner kick. Ten minutes later, Keagan Tromp put his side 2-0 ahead from a direct free kick. Goalkeeper Stanton Weir was kept on his toes as Saxons attempted to claw their way back into the game.
Things took a turn for the worse early in the second half as Woodlands had two players sent off and Rovers' Mickyle Jackson struck back with a goal to make the score 2-1. Saxons nearly equalised with a late attempt but the goal was disallowed due to a handball decision. From there on Woodlands had to defend as if their lives depended on it, holding on to a fragile one-goal lead, perpetually stuck in their own half for the remaining 35 minutes of the match. It was a do-or-die situation for the Mitchell's Plain outfit, confirmed by a collective sigh of relief when the referee blew the final whistle.
Although happy with the win, Arendse was quick to wipe the sweat off his brow and focus his attention on their next encounter.
"We might be without a few players by the time we play the semi-finals against Rygersdal, which won't be easy. We will certainly try our best to compete, that is all I can ask the players. If we win, we will prepare for the final," said Arendse.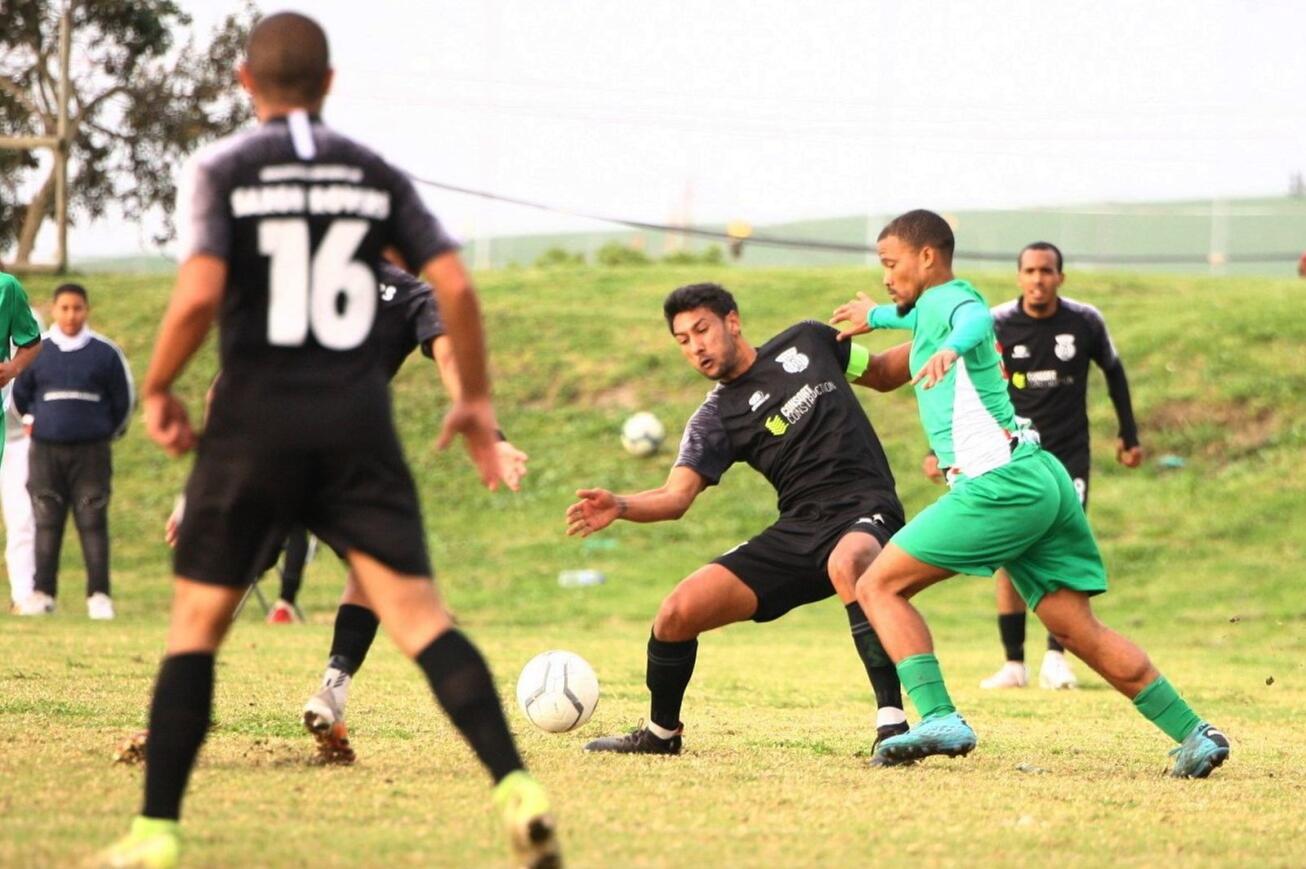 In other senior action, Rygersdal beat Hanover Park 5-4 on penalties; Dynamos FC beat Juventus 2-1 and Clover FC beat Lion City 4-1.
In the women's division Spurs WFC beat FC Tafelzucht 1-0; Dangerous FC beat Milano Ladies 4-2 on penalties; Vasco won 2-1 against RV United and Shosholoza FC beat Ikamva Ladies 2-0.
In the under-18 division Rygersdal beat home side Dunoon YSA 1-0; Hellenic FC beat Cape Town Spurs 5-2 on penalties; Ubuntu Academy beat Bazuka United 3-1 and Cape Town City beat Ulana Academy 1-0.