A group of youngsters from Mitchell's Plain and one from Eerste River proudly flew the SA flag at last week's World 8-ball Pool Federation (WEPF) Ultimate World Championships, in Agadir, Morocco, finishing second overall in the under-18 team event.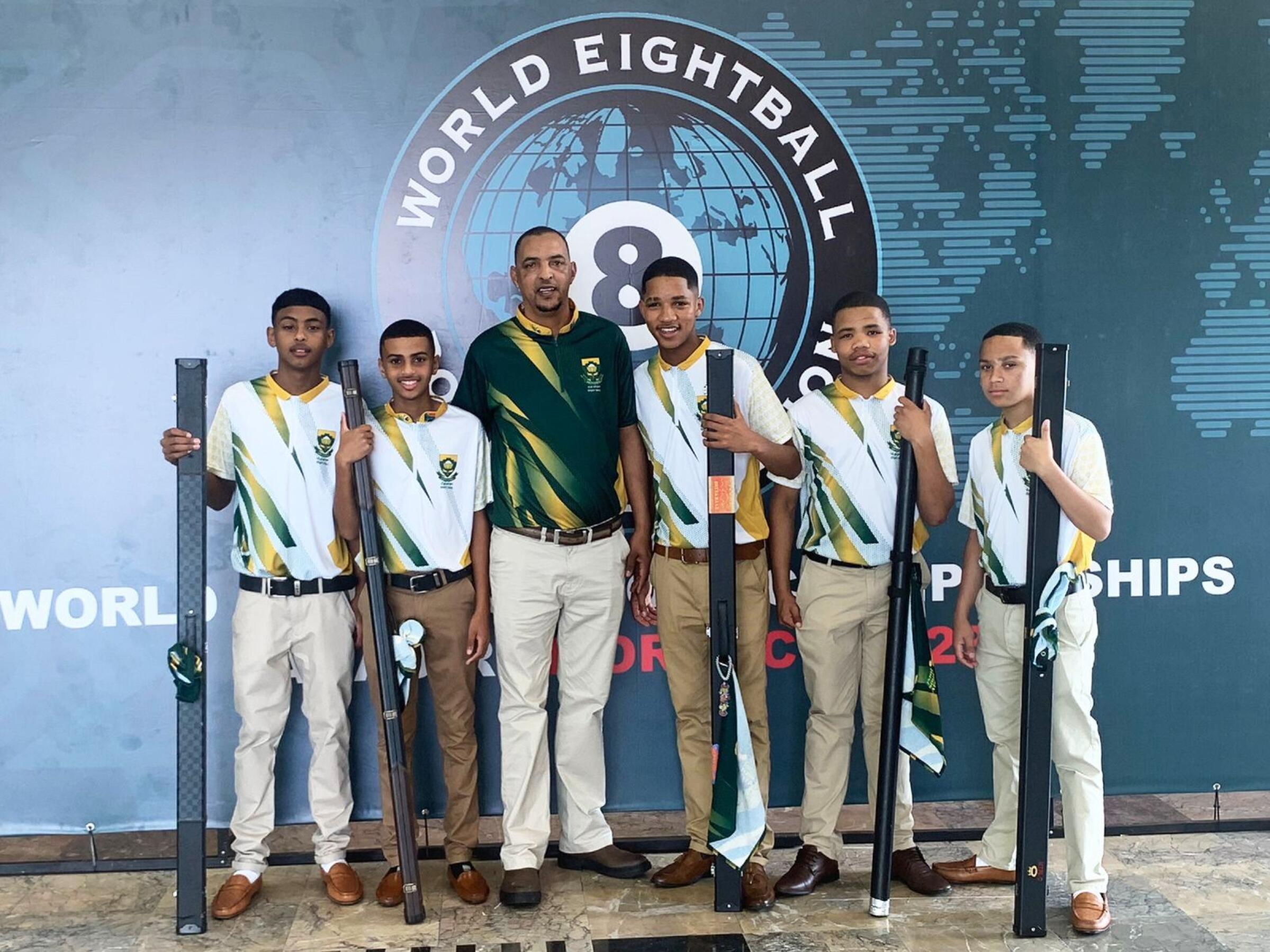 Portland High pupils Anique Oliver, from Portland, Cassiem Abrahams, from Montrose Park, Taufeeq Murray, from Colorado Park, Mitchell's Plain Heights Primary School's Nicklyn Maki, from Tafelsig and Jordan Wenn, from Eerste River, put together a good team effort, losing on 8-7 on a decider in their final match against the team from Malta. Taufeeq, 15, was ranked the number one seed in the team event and made the tournament's dream team.
Playing since the age of 5, the youngster has the kind of big match temperament that saw him shoot up the rankings on the SA scene and has won numerous accolades over the past few years, including being selected to travel to China in 2019 and winning a car in Pretoria in 2020. He's also been the number-one ranked player in his division on five occasions, winning a number of national and regional titles along the way.
He was also the stand-out player in last year's Western Cape champs of champs tournament, helping Oliver Sudden Pool Club claim the number-one spot in a competition featuring the top four teams from various unions in the Cape Metropole, Boland and the Overberg.
While in North Africa, Taufeeq and his teammates had a little time to take in the sights and sounds. "It was really good in Morocco, the weather was nice, it was very warm there and the people were kind," he said.
However, focusing on the task at hand and doing well in the early rounds to make it through to the knockout stages of the competition was their number-one priority.
"I was very nervous at the start of the tournament because it was my first time at a world championship, but I could handle the pressure," he said.
"At the start of the tournament we won a very good team, so we were in good spirits but the next two days we played very bad, losing to Malta, Australia and England. Luckily we had a good manager who had a speech for us that made us focus more," he said.
"Our team played England in the quarters and we had to win for us to qualify for the semi-finals. I was in competition to play first but I needed to win to be top and it was not easy, but I kept myself composed," he said.
Team manager Galiek Saville, from Montrose Park and a founder-member of Pool4change programme, a project which aims to promote the game in schools, accompanied the boys to Morocco.
"We're working with the future of the sport and this is good experience to tell the other kids about playing on the world stage," he said. "Pool4change has also big things coming for our sport despite all our challenges," he said.
"I would also like thank the national Department of Sport, Arts and Culture for their sponsorship and Pool South Africa and South Africa Confederation of Cuesport for their contribution and opportunity they gave to us," he said.