With the upcoming local government elections less than two weeks away, the Plainsman spoke to residents on what they expect from ward councillors once elected.
Ward councillors are elected by registered voters of the respective wards within a municipality, and according to the Handbook for Municipal Councillors (https://www.westerncape.gov.za/text/2006/4/handbook_for_municipal_councillors.pdf) they have to "work with local communities to find sustainable ways to meet their social, economic and material needs and improve the quality of their lives."
They also need to make sure matters related to their ward, including service delivery issues, are taken to council, they have to host regular public meetings within the ward, interact with various groups in the ward, they need to keep the community informed on issues concerning them, make known opportunities for the community and inform residents why certain decisions are made, among others.
Llewellyn Adonis, 38, from Rocklands said a ward councillor is a person who works as a municipal worker or a public worker in the community. They see that potholes and electric light poles are fixed, to name a few, he said. "It will be the first time I am voting. I would like to see effective and strategic policing and an increase in employment," said Mr Adonis.
Desima Jones, 48, from Tafelsig said a ward councillor's role is to help the community. "We have a councillor who resides in Khayelitsha, who is not as accessible as I would like to be. If we complain we are sent from councillor to councillor. There are lots of problems in our area. They're supposed to be working for the people but it doesn't work here. They should take care of the community," she said.
Cedric Jansen, 44, from Tafelsig said ward councillors should manage City utilities. "They need to clean our wards, help communities find jobs, and address social issues such as health," he said.
Voting is good, he said, it helps you put somebody in power. Health systems must be improved and so too the employment livelihood of South Africans as no household can sustain itself without income, he said.
Kashiefa Davids, 56, from Montrose Park said ward councillors should see to the dumping in the area and make employment available to the people. "My neighbours and I have picked up the dirt in the area, we also asked for a stipend to do this, mice have crawled into our homes because of the dirt," she said.
Gabriel Schuman, 58, from Tafelsig said the councillor should be there for the sole purpose to improve the living standards of the community. "They should improve employment of youth, create jobs for school leavers, focusing on the impoverished areas. I am playing my part in voting. The councillors are cognisant of the things we're going through, they can't honour the wishes of the community, as many promises are made during this time," he said.
Merelda Coetzee, 47, from Beacon Valley said ward councillors should be visible in the area, one cannot be a ward councillor in the area if you do not stay in the area, as they won't know what is going on in the area. "They should be available for the people in every way. We would like to see more employment opportunities, gangsterism dealt with as this is an issue as well as houses made available for people," she said.
Denise Kearns, 56, from Eastridge said ward councillors should talk about and make employment available to youth as they are affected by poverty. "It's terrible; the violence in our areas. They should also make sure the light poles are fixed in the areas. However, I am not really sure what their job description is, or who the current ward councillor is in our area," said Ms Kearns.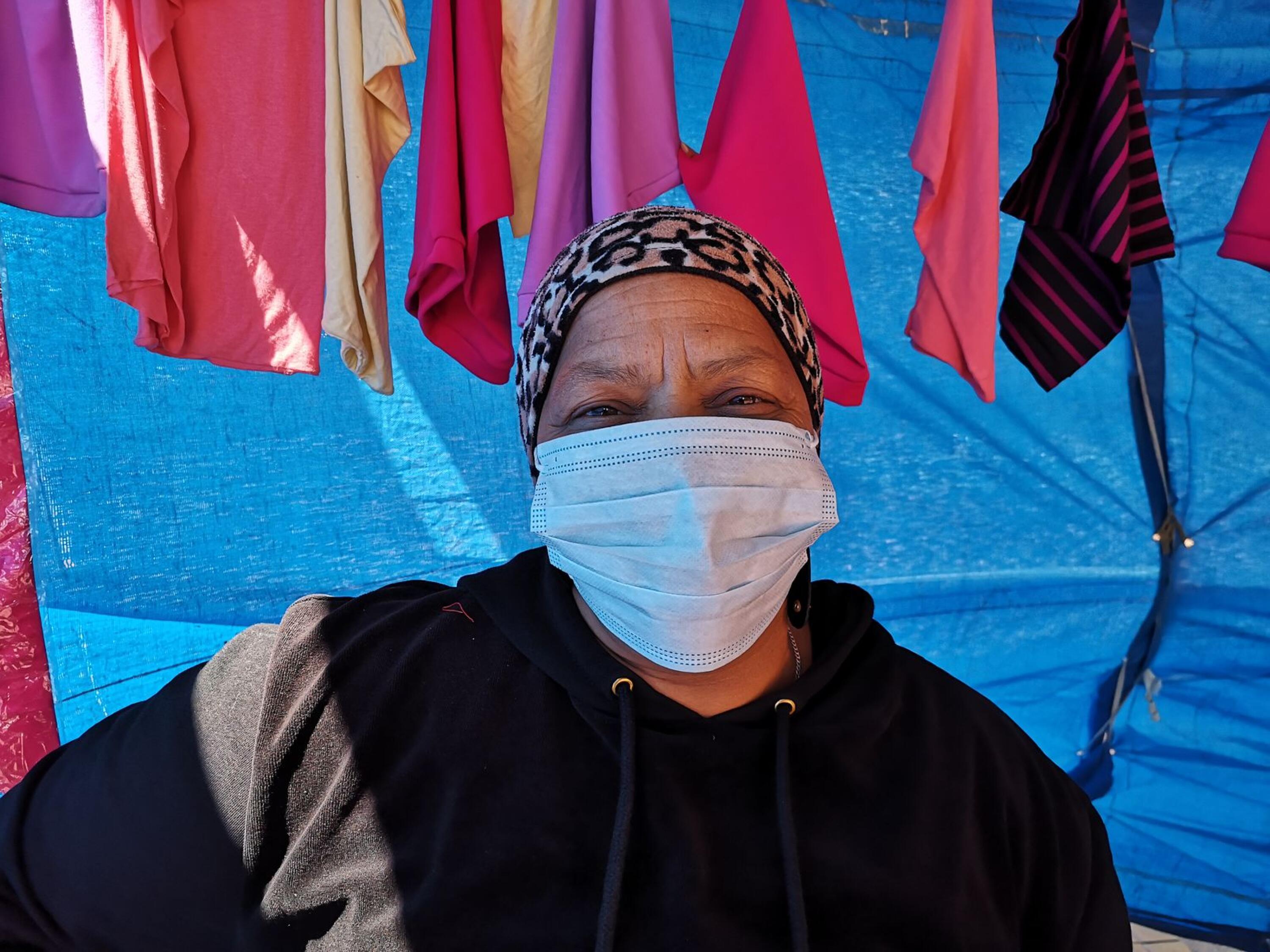 Katriena de Vries, 59, from Eastridge said ward councillors need to see to the people on the ground. "There are drug abuse in our area, poverty, and so many social ills. They need to manage this and what the community needs. Our young people need help, as well as the elderly; they need to be kept safe, to name a few," she said.