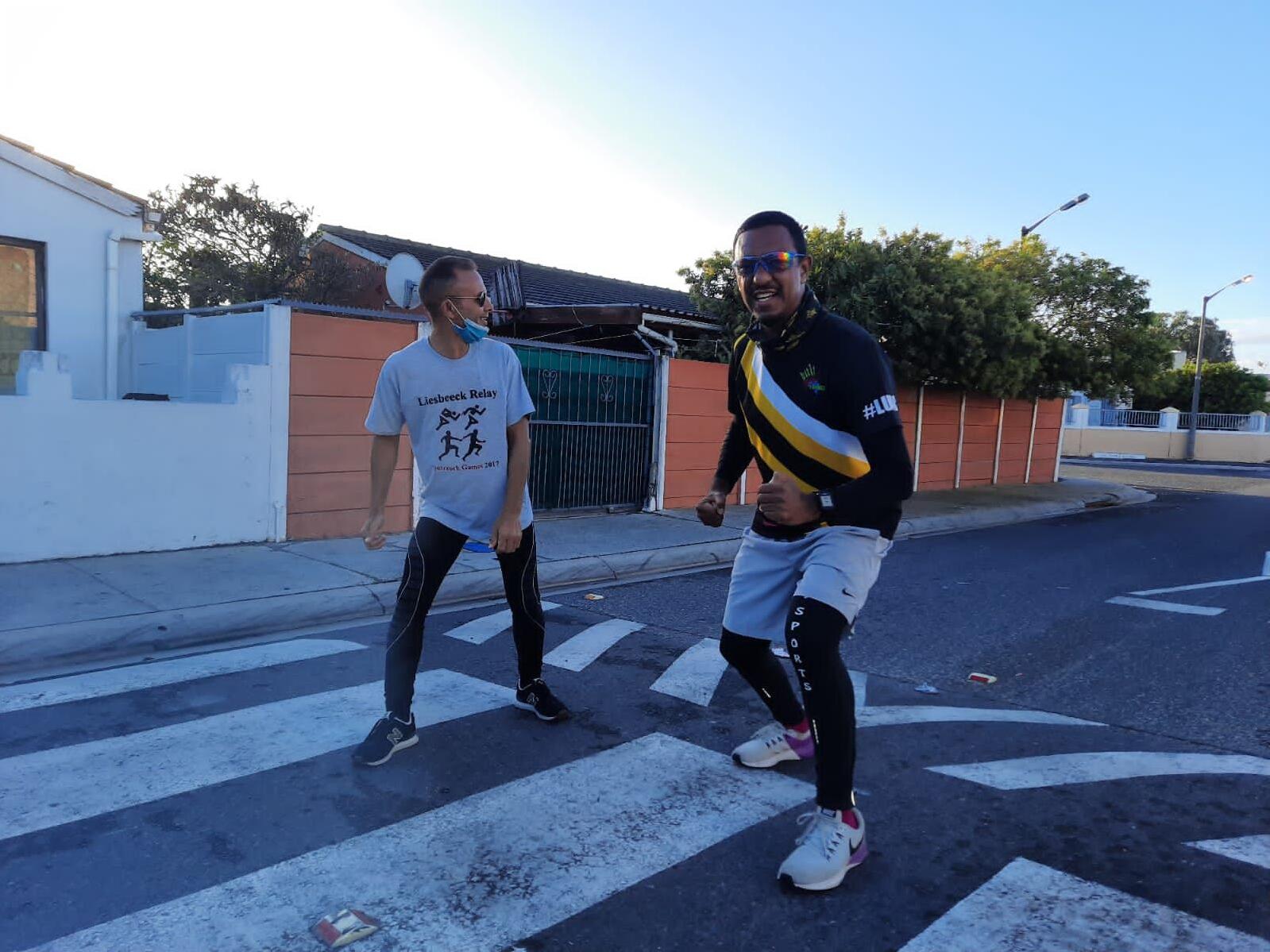 Liesbeeck Primary School's principal and a teacher proved that they're not the kind of guys who run out of ideas when faced with a challenge when they completed a 21km race to raise funds for their school garden.
While teacher Irafaan Abrahams and principal Wahied Gasant had a good response to their run, on Saturday March 27, they are continuing their fundraising efforts. They didn't want to divulge just yet how much they had raised through the run.
"It was an amazing experience. It was the first time Liesbeeck Primary did something of this nature. It was beautiful to see the teachers, pupils and parents out in the streets with us. They even did some laps with us," he said.
"I am proud of our principal for sticking with it and making it to the finish line. It is a win-win situation on the day. It was beautiful to see everyone come together," he said.
Mr Gasant said he was committed to finishing the 21km run – and he did, even though knee pain forced him to walk some of the way.
"I committed to finish and the pupils pledged I would do so. I ran, walked and cycled. In the process I learned to be more grateful for the little things I take for granted. In the process our school was blessed," he said.
The completion of the 21km has inspired Mr Gasant to complete a marathon in June in aid of raising funds for the long awaited school hall. "I have no doubt in my mind I will finish it then. This time round I am training for it," said Mr Gasant.