A Tafelsig grandmother says she has had enough of the sewage overflowing in her yard, which apart from the health hazard, also stops her grandchildren from visiting her.
Shaheema May, 58, said every other week the sewage flows, lifting the cement in her yard and soaking into the sand.
A few Sundays ago she was about to have a family braai when faeces lay in her yard and her son said her grandchildren could not visit until the sewage problem is sorted.
"When I flush my toilet, sewage bubbles up the pipe in my bath and in my kitchen sink. This is disgusting," she said.
Ms May said they have filed C3 notifications but nothing has come of it.
Her daughter has alerted the council and they have called in a plumber to address the issue but he said he cannot touch the main sewerage pipes.
"It is the council's problem," said Ms May.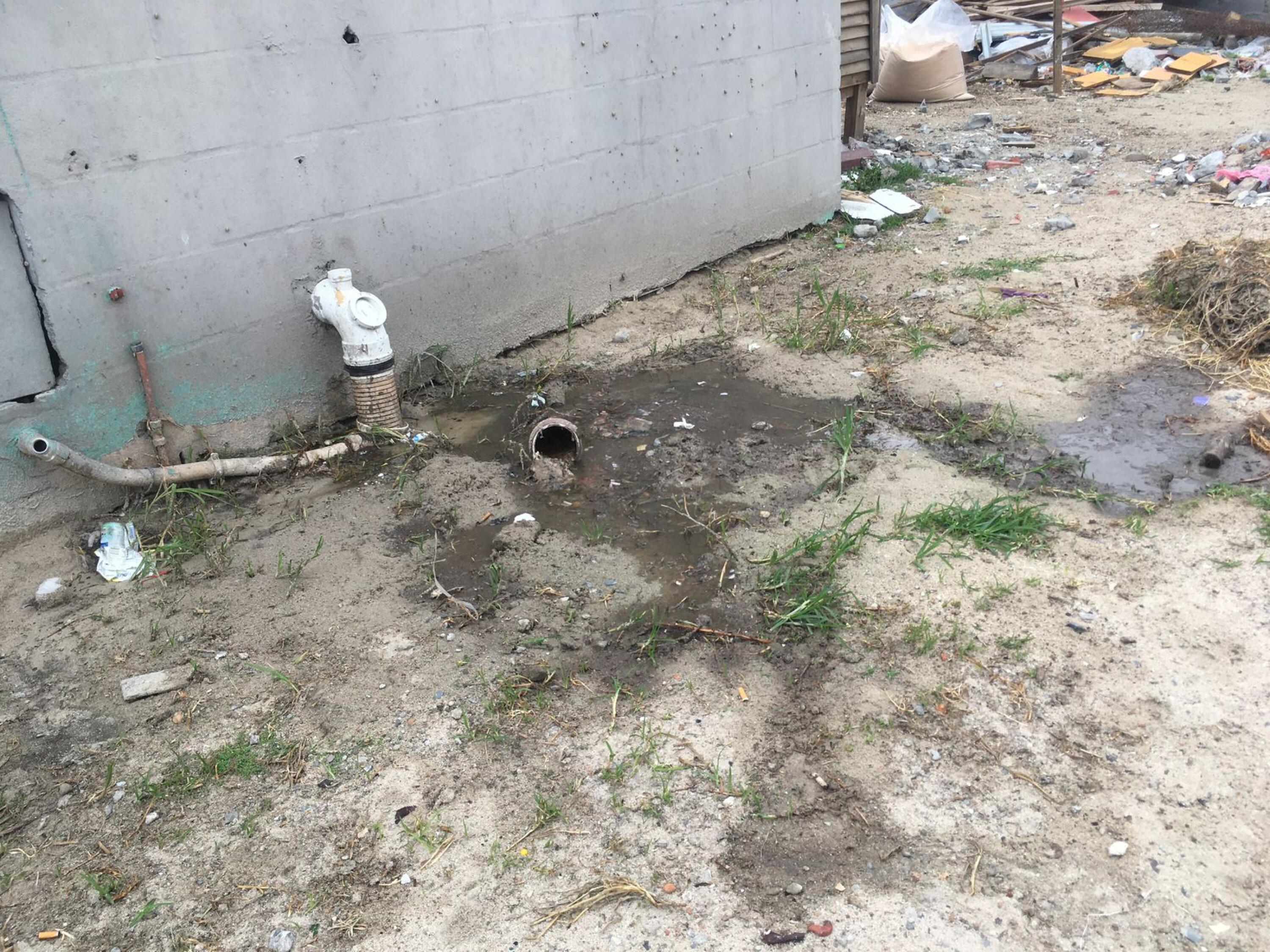 Her neighbour Bennet Swartz, 62, had to throw his lounge suite away about a year ago because of sewage flooding his front room.
When he flushed his toilet the sewage pushed up the sand around the outlet pipe.
"This cannot happen all of the time," he said.
Their neighbour Ann Southgate, 64, said she cannot afford to pay someone to clean her yard all of the time.
Her husband Daniela Beziek, 73, was diagnosed with Stage 4 cancer in April.
"I cannot afford to buy detergents every week," she said.
Ms Southgate said she was embarrassed when family members visited and they were first greeted by the stench.
Monique Hess, project manager for Bright Future, a non-profit organisation dealing with civil issues, said they fielded a call from Ms May asking them to come out.
"We offer counselling and educational programmes designed to empower and improve the wellbeing of every public member. Our aim is to reach out to the poverty-stricken areas found in our communities today," she said.
They visited Ms May on the day of her planned braai.
"Just as we arrived, we were welcomed by an unpleasant stink that came from her front yard," said Ms Hess.
Ms May had to guide them through the minefield of faeces and puddles.
"We are not happy with the state of their living conditions and after many complaints sent through, we would like the City to look favourably on their complaints and tend to our people who are in need of their assistance," said Ms Hess.
Xanthea Limberg, mayoral committee member for water and waste, said these blockages were in the sewer line.
She reminded residents that flushing anything other than human waste, grey water and toilet paper could cause a blockage and overflow.
"Flushing other materials – rags, wet wipes, cooking grease, etc. – contravenes by-laws, and for good reason, as they create blockages and overflows," she said.
Ms Limberg said when an overflow is caused by an accumulated blockage, a team would attend to the matter, clearing that blockage.
This clearance releases the flow within the line, and other solid objects and materials move along with the wastewater until those in turn get caught up together, creating another blockage.
"In the majority of cases, the sustainable solution to repeated sewer overflows is behaviour change, so raising awareness on how to use sewers is key," said Ms Limberg.
She said a major Cape Flats Bulk Sewer project was under way and during four months of cleaning a section of about 2km, more than 600 tons of rags, silt, sand, grease, bricks, cutlery, animal carcasses and more were removed.
"We encourage residents to use the solid waste services to dispose of unwanted items. Recyclables can also be taken to drop-off facilities," she said.
Dr Zahid Badroodien, mayoral committee member for community service and health, said the City's health department conducted an inspection on Friday October 15 at the premises and can confirm that the above mentioned property is severely affected by possible sewage backflow into the property and residence.
The City's water and sanitation department has subsequently unblocked the drain.
"Officials from the City's health department will conduct weekly monitoring and evaluation inspections to determine whether the matter has been resolved and refer occurring sewage incidents to the relevant departments for remedying," he said.