Spine Road High School will be piloting a coding and robotics programme.
The Rocklands school's Information and Communication Technology (ICT) needs analysis, submitted to a company at the end of last year, came to fruition last week when DXC Technology donated a state of the art Science, Technology, Robotics Engineering/Electronics, Aerospace/Astronomy and Mathematics (STREAM) laboratory to the school on Monday April 12.
Principal Mark Fairbairn said their aim was to be "the production line of engineers of Mitchell's Plain and surrounding areas".
"We want to run a hub here. Open the lab's doors for pupils, from outside the school and also attract pupils to attend the school for its robotics and technology."
Mr Fairbairn said three teachers had drafted the 25-page proposal
Teacher and life sciences head of department George Rose said they wanted pupils to be involved in engineering and technology.
"They must be aware of what is happening in the world. It is the Fourth Industrial Revolution. There is artificial intelligence (AI) and we must make them aware of the careers available, which will not be their normal occupations.
"They must be able to see themselves in this world," he said.
Mr George said while they appreciated the lab, more would be needed to expose pupils to coding, computer programming and AI.
The school started its robotics programme about three years ago and next year Western Cape Education Department (WCED) deputy chief education specialist for technology, Johnathan Freese, will be running a coding and robotics pilot programme at the school.
Education department spokesperson Bronagh Hammond said the school planned to make robotics and coding accessible to the broader Mitchell's Plain community.
It is currently the only school in Mitchell's Plain offering Information Technology (IT) as a subject.
"The school says that they want to break the belief that robotics and coding are only available to pupils in affluent schools," Ms Hammond said.
The school services the socio-economically challenged communities of Tafelsig, Rocklands, Eastridge and Portland.
A research team of experts from Higher Education Institutions (HEI), the Department of Basic Education and other experts in this sector developed the standard of the curriculum's content.
The foundation phase of the curriculum sets the basis for computational thinking; the intermediate phase takes it further by making coding visible by programming actual robots; and the senior phase works towards building robotics solutions to problems.
The subject uses problem-solving to design and develop solutions that include computer or device-based solutions, as well as developing robotic solutions that perform tasks that solve identified problems.
The pilot will run from 2021 to 2023 after which the subject will be made compulsory from Grades R to 9.
It has been introduced in the Foundation Phase at 32 schools; and at 98 schools for Grade 7 pupils in the province.
Ms Hammond said the Fourth Industrial Revolution was happening right now with a number of 21st century technologies like apps, the Internet of Things (IoT), Virtual Reality (VR), Augmented Reality (AR), Machine learning, big data, Artificial intelligence (AI) Smart homes, smart cities, robotics and coding.
"The WCED wants to respond to these rapidly changing times by introducing Coding and Robotics as a subject.
"Our pupils need to become globally relevant and globally employable," she said.
The lab's launch brought together various stakeholders including pilot Fatima Jakoet, founder of the Sakhikamva (Xhosa for "building a future") Foundation, aimed at exposing pupils to the aerospace industry, which has reached more than 90 000 pupils.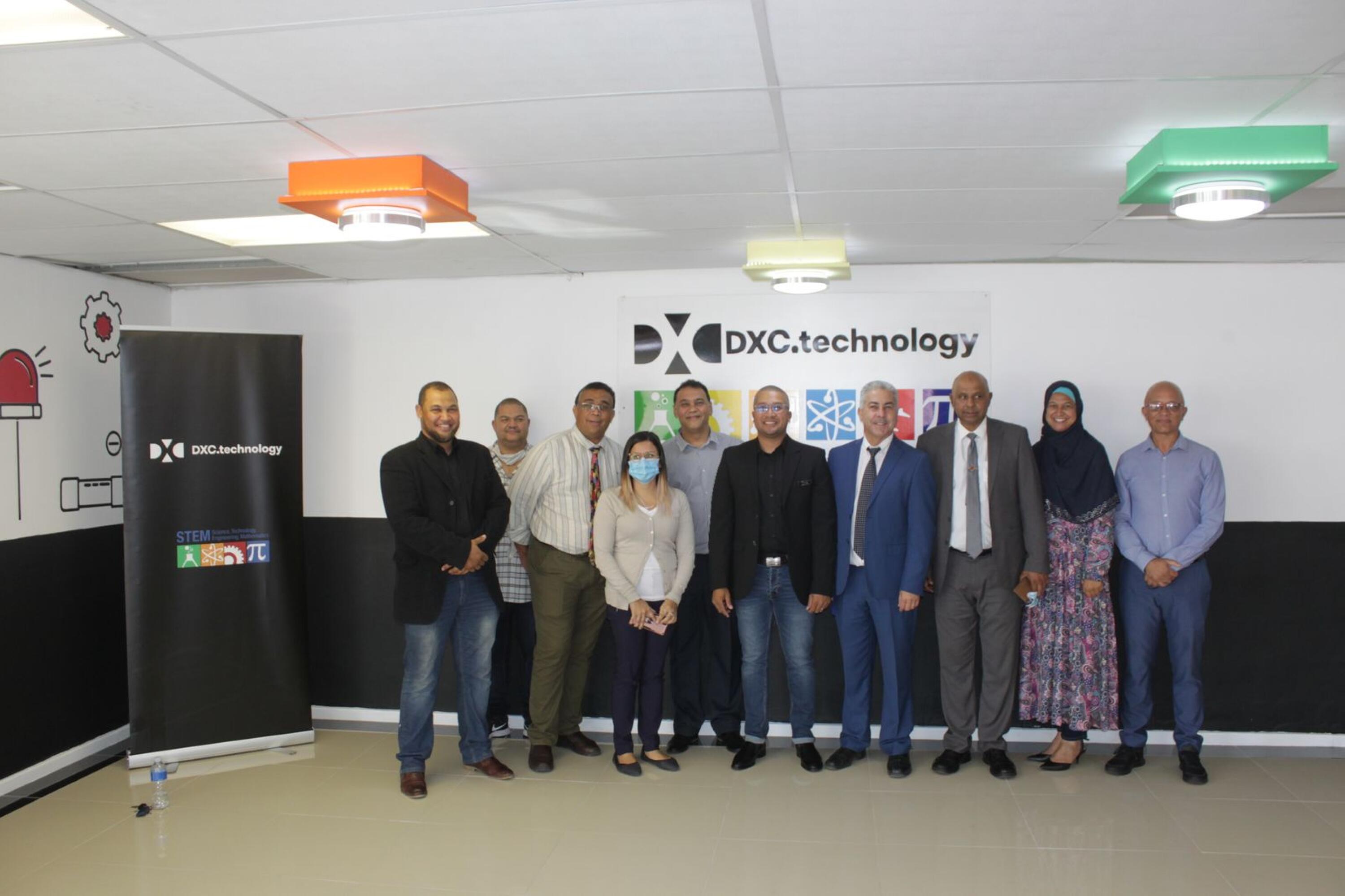 Volunteer member of the technology team Riyaad Hess, said they chose the school because of its proposal and its plans to include the broader community.
"We randomly visited the school, could see what they offer the pupils and that the laboratory could help with their vision," he said.
Dayyan Leach, business analyst and DXC socio economic development project lead, said various schools were approached in Mitchell's Plain and asked to submit a proposal but only Spine Road had replied.