Mitchell's Plain Community Health Centre (CHC) staff were treated to an appreciation sit-down meal at West End Primary School on Friday May 28.
Various businesses, community groups, including the African Methodist Episcopal Church, in Beacon Valley, individuals like musician D'Low, from Lentegeur, and aafiyah therapist Amienabie Harnekar, from Eastridge, and those selling commission earned products, answered the day hospital's staff wellness coordinators' call for help to say thank you to the front line workers.
Sisters in Dance Zoë Malotane and Jeandra Manuel had guests on their feet and Checkers sponsored the snacks.
The 24-hour Eastridge facility is predominantly nurse-driven and supported by doctors. They also have the services of physiotherapy, radiography, dietetics, cleaning staff and administrators.
Social worker Rene Daniels said during the Covid-19 pandemic staff faced fear and anxiety daily, while putting their lives and those they love in harm's way.
"We wanted staff to feel appreciated and validated," she said.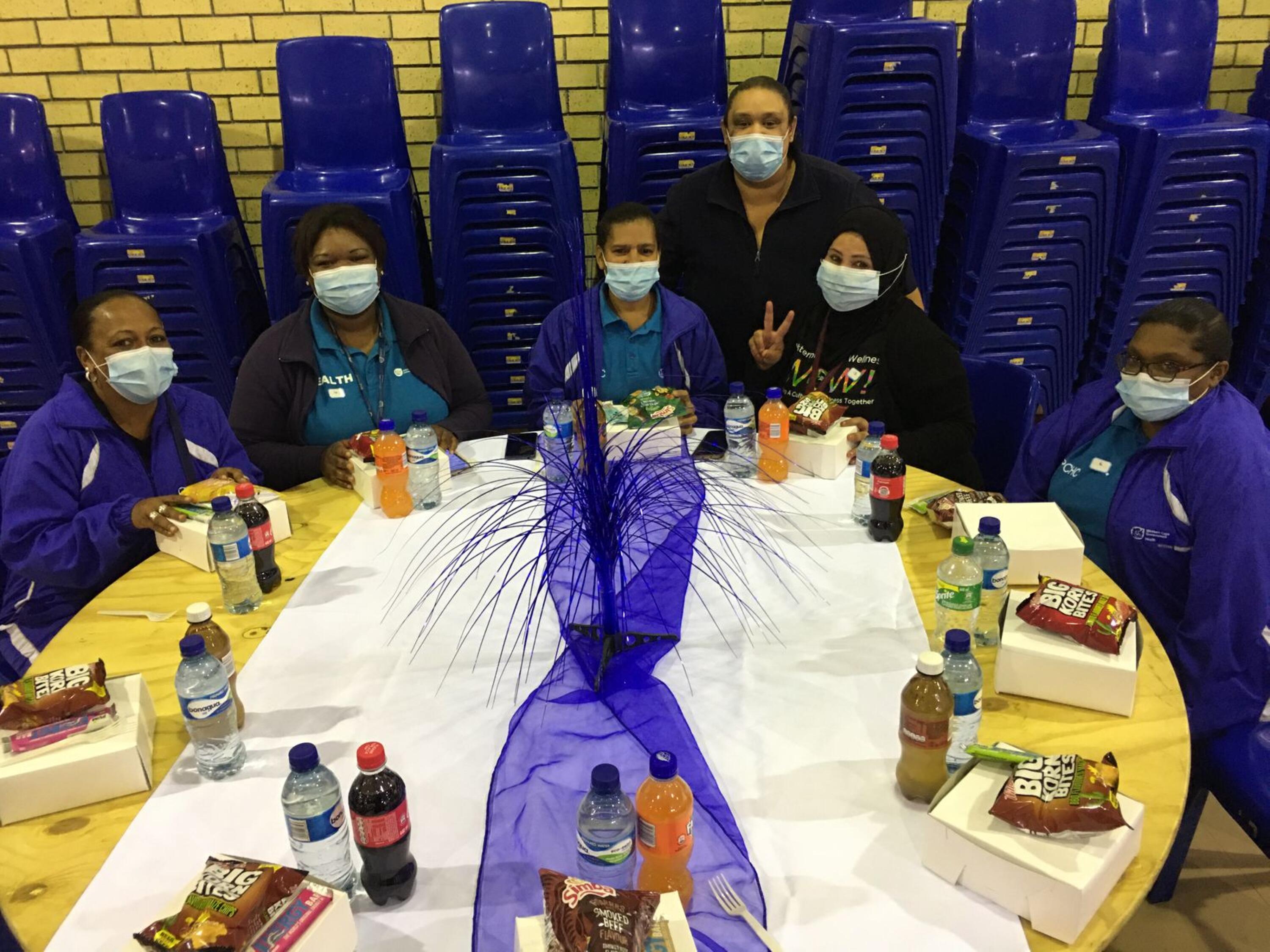 "This is our way of saying thank you for being unselfish, going the extra mile and living out of the profession of bringing healing in a world that needs a sense of hope," said Ms Daniels.