A selfless community activist determined to uplift and motivate youth to play their role in the country's economy has died.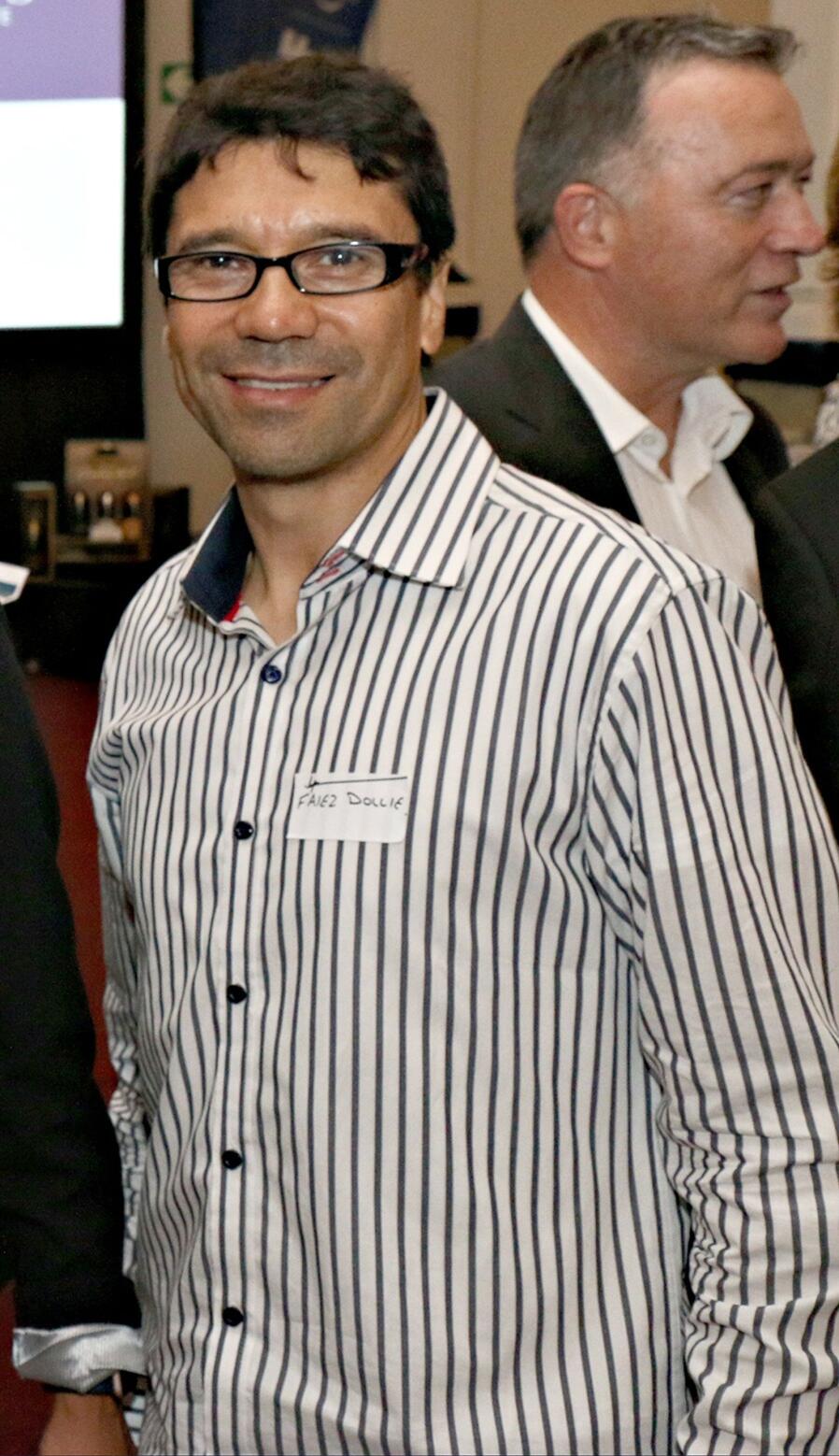 Faiez Dollie, 55, from Kensington, died at Groote Schuur Hospital on Friday August 27 after having been ill with cancer for many years.
Mr Dollie and his life partner Talia Marcus founded the non-profit organisation Youth Unemployment Prevention Project (YUPP) in 1998, to help address unemployment by unlocking economic opportunities for young people as well as education, training and learning.
He was inspired by his father Moegsien Dollie's community service and had committed to continue serving the community selflessly. Mr Dollie senior died in 2003.
Courtney Edwards, now a teacher at Cedar High School of the Arts, who met Mr Dollie as a member of Cedar High School of the Arts's representative council of learners (RCL), said the deceased was "my friend, my mentor and an exemplary leader".
He was part of a special team who convened three major establishments on behalf of the ANC parliamentary constituency office in Mitchell's Plain.
Mr Dollie had been involved in the establishment of the Mitchell's Plain Bursary and Role Model Trust (MPBRMT), Mitchell's Plain skills centre and the Mitchell's Plain Education Forum.
Mr Edwards said Mr Dollie had immediately involved pupils to form part of the team.
"He motivated me to always do my best (and) he connected me to well known individuals.
"It is through his influence that I pursued a career in education and kept working in my community," said Mr Edwards.
He said a few months ago Mr Dollie, despite his illness, had prayed that he would be healed so he could continue making a difference in the lives of people.
"He sacrificed everything, for others. Faiez never earned a salary for the last 15 years; he remained committed to impact and bringing change," said Mr Edwards.
YUPP hosted annual post-school opportunities seminars, bringing various education institutions, Sector Education and Training Authorities (SETAs), parliamentary constituents, financial aid service providers and career guidance to various communities across the Western Cape.
Parliamentary constituents included Trevor Manuel, who left as minister in the Presidency for the National Planning Commission; Derek Hanekom, former Minister of Tourism of South Africa and now Cameron Dugmore member of the Western Cape provincial parliament.
YUPP board member Andrew IIhsaan Gasnolar said in 2014 YUPP became the Youth Economic Participation Programme (YEPP) to be all inclusive for the youth they served, beyond employment, to furthering their education and improving their financial standing; and to their partners, including companies and the government to say that they do not just need employment but effecting change in the economy on all levels, like entrepreneurship.
In 2018, their 10th anniversary seminar took place hours after President Cyril Ramaphosa had launched the Youth Employment Service (YES) in Johannesburg, which they had a hand in ("Seminar guides youth in the right direction", Plainsman, April 4 2018).
Mr Gasnolar said Mr Dollie left big shoes to fill, and that irrespective of his ill health, he had spoken to the needs of the youth and what could be done to alleviate their plight.
"He took businesses and False Bay College to the communities and never took the youth out of their localities," he said.
Mr Gasnolar said they wanted to broaden participation beyond just employment and strategically refocus their energy and direction on engaging partners and donors.
They had ambassadors in Athlone, Mitchell's Plain, Maneberg, Nyang, Mfuleni Mossel Bay George and Oudtshoorn.
"He had a committed spirit, regardless of his own circumstances, he would take bread from his table to give to someone else," recalled Mr Gasnolar.
"He went whenever there was a need, built networks and ran programmes. He had the agility to interact on different levels and was just this highly energised person, who would work flat out for 20 hours to do what needed to be done."
In a statement, the Mitchell's Plain Bursary and Role Model Trust said Mr Dollie had been deeply committed to improving the lives of the communities in which he worked on the Cape Flats.
He was particularly interested in the development of young people and dedicated his community activism to ensuring that opportunities were created for the youth, the Trust said.
Mr Dollie was well known for his role in organising the Second Chance Programme as well as several instalments of career fairs, both targeted at the youth.
Achmat Chotia, co-chairperson of the Mitchell's Plain Bursary and Role Model Trust, said: "Faiez was an energetic and committed activist who was instrumental in many successful programmes aimed at creating opportunities for the youth.
"He also worked tirelessly to establish good relationships between our bursary trust and the high schools in Mitchell's Plain.
"No task was too big for Faiez and he never expected a salary. He was a brilliant organiser who, even when he was gravely ill, still devoted as much of his time as possible to his community work," said Mr Chotia.
In the Trust's statement, they added that Mr Dollie "will be sorely missed and we extend our condolences to his partner, Talia, his family and all those who loved him".
Mr Dollie is survived by Ms Marcus, his two sisters, brother, nieces and nephews.
He was buried according to Islamic burial rites at Mowbray cemetery on Friday August 27.