Pupils who recycle their used yoghurt tubs have the chance to win two classrooms made of these recycled tubs for their schools, through a programme launched this week.
On Monday April 25, food company Danone launched the recycling competition at Caradale Primary School, which is one of seven Mitchell's Plain schools which have entered the competition.
The other Mitchell's Plain schools are Caravelle, Harvester, Hillside, Wavecrest, Heinz Park and Khanya primary schools. The other participating schools in the Western Cape are Kuyasa, Homba and Chuma Public primary schools in Khayelitsha, and Xolani and Intshinga primary schools in Gugulethu.
Last year the company initiated the One Desk, One Child campaign through which they manufactured school desks with used yoghurt tubs.
This year's campaign will see yoghurt tubs turned into light-weight bricks to build two classrooms by the end of 2022, said Karabo Mokonyane, junior brand manager for Nutriday, one of Danone's yoghurt brands.
"It's an educational drive for the importance of recycling, taking responsibility to recycle and looking at how we give back to the community," he said.
"It's bigger than who the winner is but it is the knowledge and educational aspect of it. Any form of education happening at this age will be the foundation of the adults they will become. It is also important for the environment and helps them take initiative," said Mr Mokonyane.
Principal Ezra Carelse said for the past couple of weeks they've been saving diligently.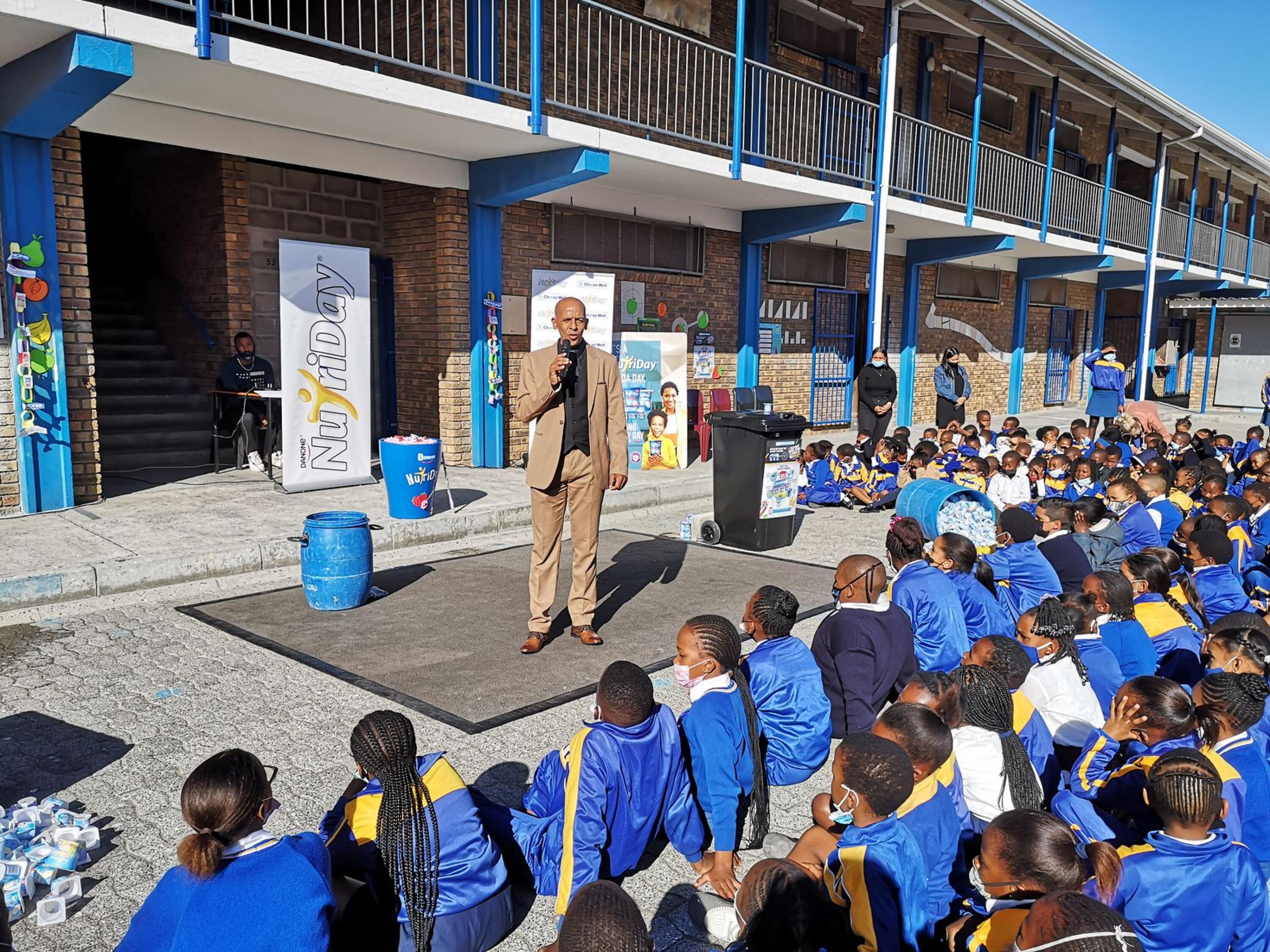 "We are happy to be a part of it, it's part of the recycle drive and part of the curriculum and creates awareness. Environmental protection (is something) we need to inculcate in pupils. It focuses their minds more on this initiative," he said.
Teacher Dawn Cockrill said they were a healthy school and which strived to save and recycle. "This helps instil values in our pupils. We believe in the healthy body, healthy mind which makes a happy child. We are happy to be a part of this initiative," she said.