Mitchell's Plain United Residents' Association (MURA) wants to erect a park of remembrance.
Speaking at a commemoration of people who had died in gang violence, deputy chairman Michael Jacobs, called on Portland and Rocklands ward councillor Danny Christians to help with the application to create a safe space where survivors can remember their loved ones.
"We cannot allow gangsters to decorate our community and our open spaces. We owe it to the mothers and fathers of victims of violence to propose that a piece of land or park is a dedicated space where they can go to remember their loved ones," he said at Cedar High School of the Arts on Saturday November 11.
Mr Jacobs said this should be a collective order for all parents and communities to take ownership of the space and make an effort to keep the government responsible and accountable for the safety of its citizens.
He said the memorial service was not just to remember victims but to ensure justice and bring closure to the many families who had been robbed of life.
Mr Jacobs also called for more prosecutors to be employed to service more courts and to establish a priority court for emergency cases.
"A priority court dealing with gang violence and gangs, as well as specialised dedicated units for specific gang affected areas," he said.
He said that more Prevention of Organised Crime Act (POCA) cases should be tried in the high court with the help of communities, speaking out against gangsterism.
Mr Christians said that he felt the pain of surviving families and encouraged them to do their bit in their communities.
"Don't give up on this journey of a 1 000 miles because it starts with a single step to bringing closure and promoting safety by the grace of God," he said.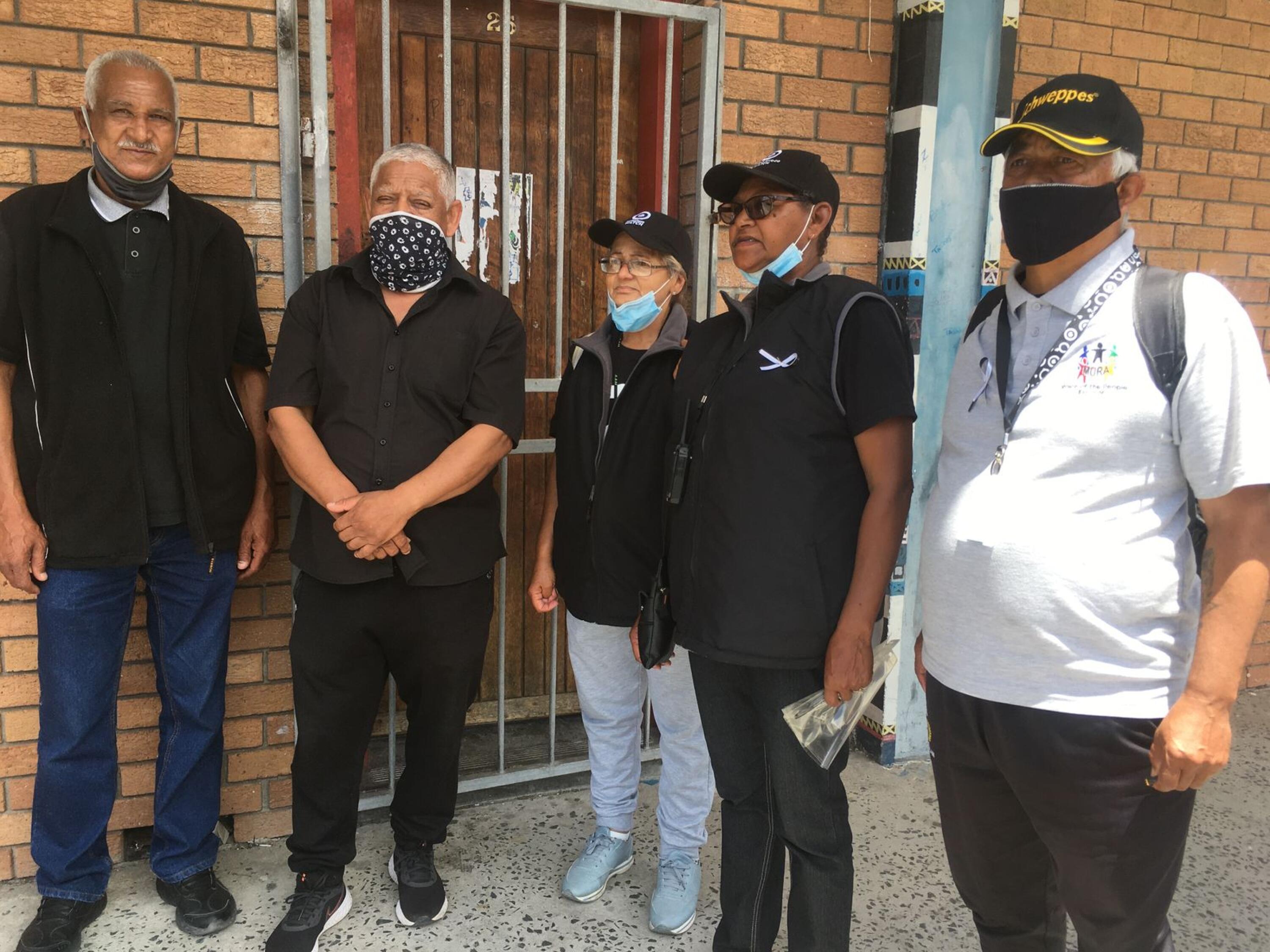 Linda Jones, founder of Aspire Community Development, a registered non-profit organisation, also a member of Mitchell's Plain Community Police Forum (CPF) and Mitchell's Plain United Residents' Association (MURA) hosted the walk of remembrance to build a safer community together.
She started the programme about five years ago with 10 people.
On Saturday there were families from Delft, Ottery, Ocean View, Hout Bay and all over Mitchell's Plain.
Ms Jones supports families at Mitchell's Plain Magistrate's Court, seeking justice for their loved ones and closure.
Shamiel Burton, from Delft, said he was at the walk to remember his nephew Qasim, 16, who was stabbed on December 21 2019.
He was supporting his sister Rushana who has attended almost every court case at Bellville Magistrate's Court said giving bail to an accused was "like food out of people's mouths".
"It is very sore. You take a life and you are given a R1 000 bail," she said.
Ms Burton said the justice system has failed them and many families whose relatives were killed years ago but the matter has not yet been tried.
Colin De Hart, vice-chairperson of the Mitchell's Plain Community Policing Forum, encouraged attendees to be the change they want to see in their community.
"Ask what am I going to do about the problem. Take hands and be the change," he said.