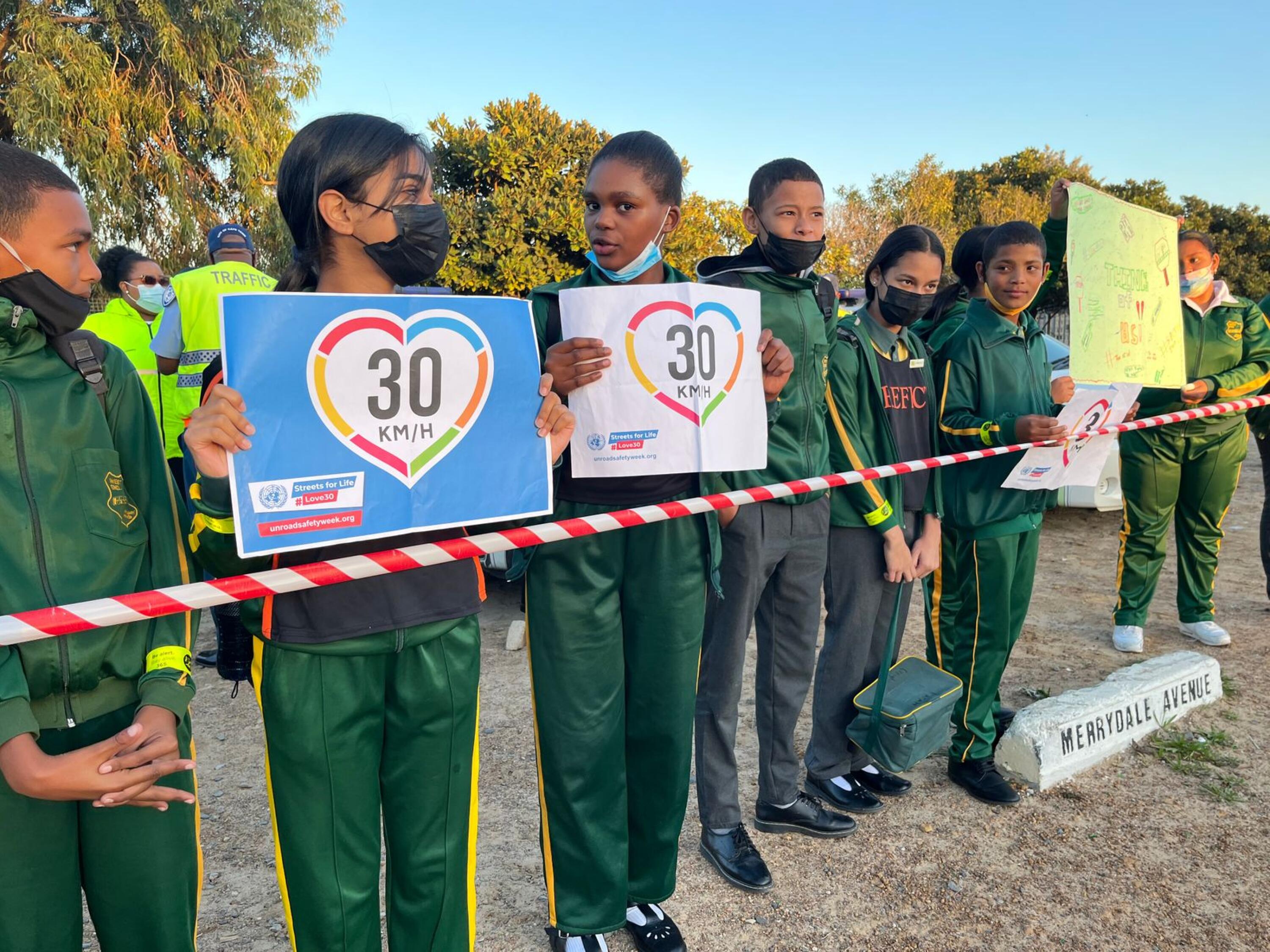 Mitchell's Plain schools along and around Merrydale Avenue were on the road as part of a United Nations global road safety initiative, running from Friday May 13 May until yesterday Tuesday May 17.
The UN is advocating to have the residential speed limit of 60km/h drop to 30km/h and for people and traffic to mix to make the streets healthier, green and liveable – streets for life.
The pupils from West End Primary School, Springdale, Merrydale, Aloe and Summerdale High School were encouraged by the Western Cape government's Department of Transport and Public Works' road safety management team and the City of Cape Town's traffic safety officers.
The directorate road safety management in the provincial department, has responded to the call by focusing on advocating for the reduction of speed, especially at hazardous locations around schools.
They believe that pupils are the most vulnerable road user, as pedestrians going to and from school.
"We have observed that there are a lot of speeding incidents that occur around the schools. With that we have identified a few schools for 2022 to participate in the advocacy towards the reduction of speed around the schools," read the department's media invitation.
Interventions for this year are focused on pupils picketing with speed reduction placards in-front of their respective schools and road safety talks.