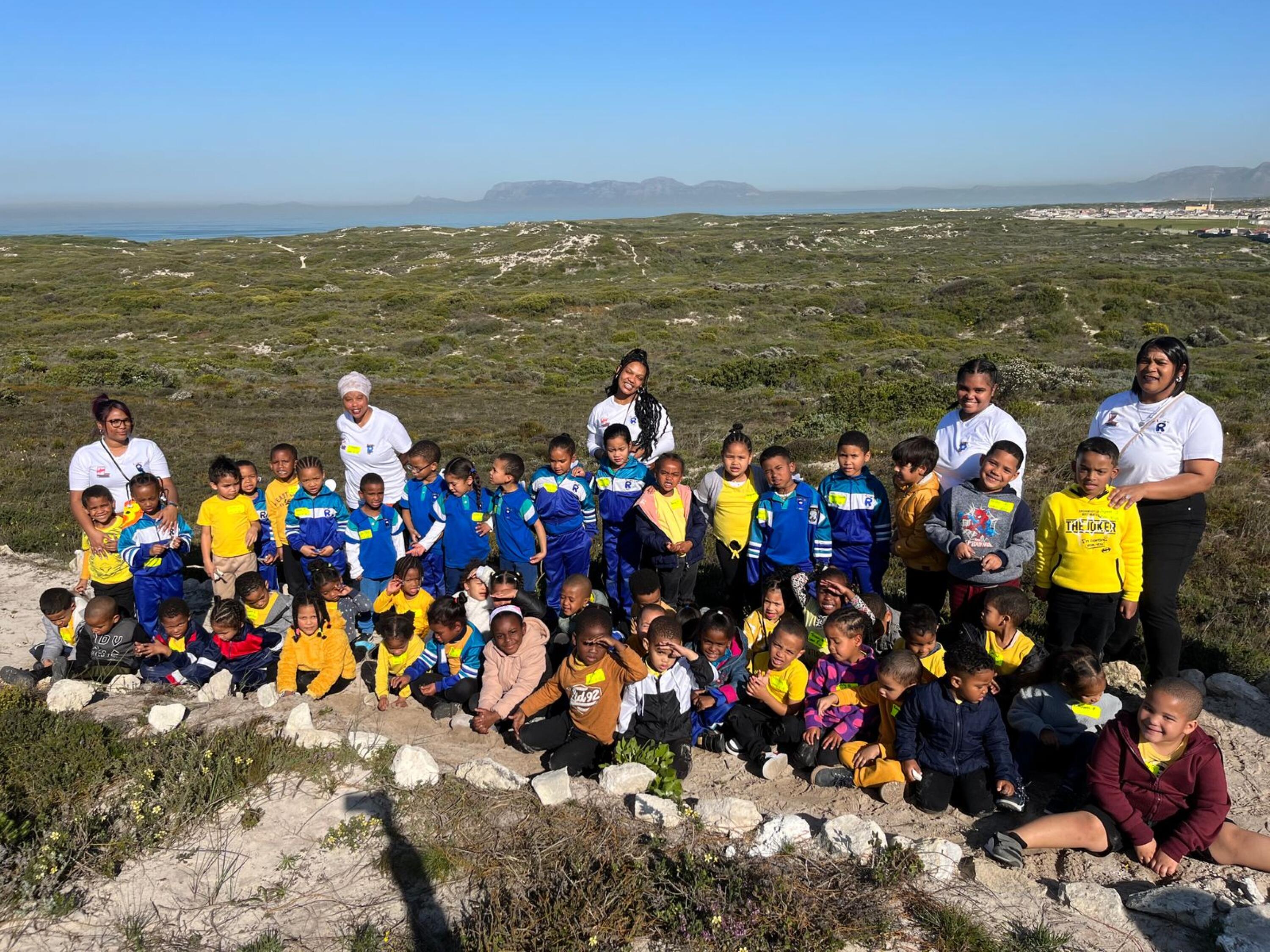 A Tafelsig educare and Grade R pupils exercised their senses and were able to explore Wolfgat Nature Reserve last week.
Learn and Grow Educare and Grade R Learn R US pupils walked to the Wolfgat Nature Reserve Environmental Education Centre, in Tafelsig, just down the road from their place of learning on Thursday July 29.
Principal Chervonne Moses said they had just completed a block of learning themed "wild animals".
The pupils had to keep quiet as they walked through the reserve.
They were shown footprints of the Cape grysbok, endemic to the Western Cape; they smelled and touched the array of Cape flora indigenous to the reserve, like the fynbos, shrubs and medicinal plants; and heard the various birds, including the Cape robin-chat, Karoo scrub robin, Cape bulbul and the Sunbird.
They could also taste some of the medicinal plants.
Centre manager Jerome September, environmental people and conservation officer, invited community groups to visit and explore the 248-hectare nature reserve, spanning from Swartklip Road, all along the False Bay Coastline, to Mnandi footbridge.
He said they were running workshops with residents to propagate greenery, influence their day-to-day lives against dumping and show them how to use the environment for their benefit.
"So much can be done with the help of the community as we work to promote and reverse the environmental effects of human intervention. Planting trees, which birds and insects frequent and cohabit; protecting the boundary of the nature reserve," he said.
Mr September said they run a training programme, which includes a series of workshops for residents' to teach them green skills, planting indigenous gardens, fire, snakes, spiders and scorpion awareness, smart living training and solid waste management.
Upon graduation participants receive certificates, which can be listed on their curriculum vitae, to improve employment opportunities.
He said they host visits and educational experiences with primary and high schools.
Mr September said they have partnered with the educare to better engage with preschoolers. They observed the teachers and learned how to enhance their skills to better engage with the youngest residents in Tafelsig.
To book a free tour, to visit or for more information email jerome.september@capetown.gov.za.