Mitchell's Plain residents with spare rooms were empowered to rent out the spaces, and businesses were encouraged to share unique experiences with the world.
Non-profit company RLabs hosted the Airbnb entrepreneurship academy bootcamp in Westridge last week.
Their office in Silverhurst Street, Westridge, is home to an international movement focused on community-driven innovation and social change.
Participants were given practical tools, skills and support to design these experiences to offer international, interprovincial and local visitors.
Westridge community worker Bonita Wood, 62, said she attended the course to see how she could best use the community house, from which she runs a soup kitchen.
It has a vacant room which she could rent out to help supplement the feeding scheme, she said.
"I also did this for the community so I can share information with them and we can work together to best share our resources," she said.
Rafeeqa Adams, 38, from Woodlands, said she would like to teach guests to make koesiesters, doughnuts and bollas.
Three years ago she started her business, Love in Mug, which supports her family.
"We are passionate about giving back and to share what we have with our community," she said.
Kim Busch, bootcamp project spokesperson, said they would be hosting several training programmes to uplift the community.
"You might have a house with an empty room, which you could rent out and there might be a person who needs to overnight away from family in a neat and tidy space," she said.
Rene Parker, chief executive officer of RLabs, said they wanted the community to make to make money from underutilised assets.
On Friday July 15 the RLabs House in Westridge went live on Airbnb, and within hours had a client with two others close on their heels.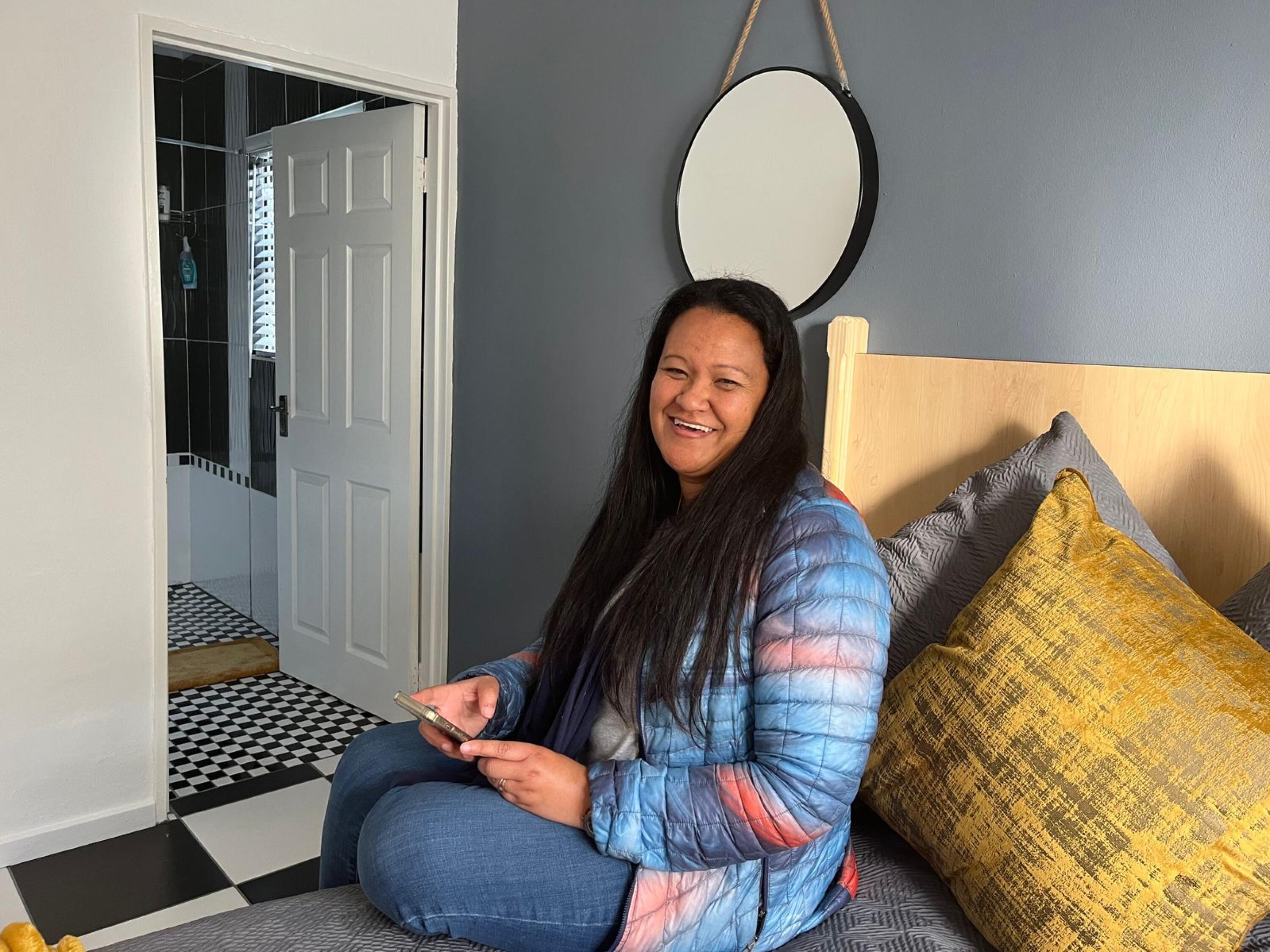 The creative works of local photographer I am Hendrik and artist Dion Cupido adorn the walls in house which has a bedroom, lounge, and two work spaces.
The house doubles up as an art gallery, which will be open for first Thursdays starting on August 4.