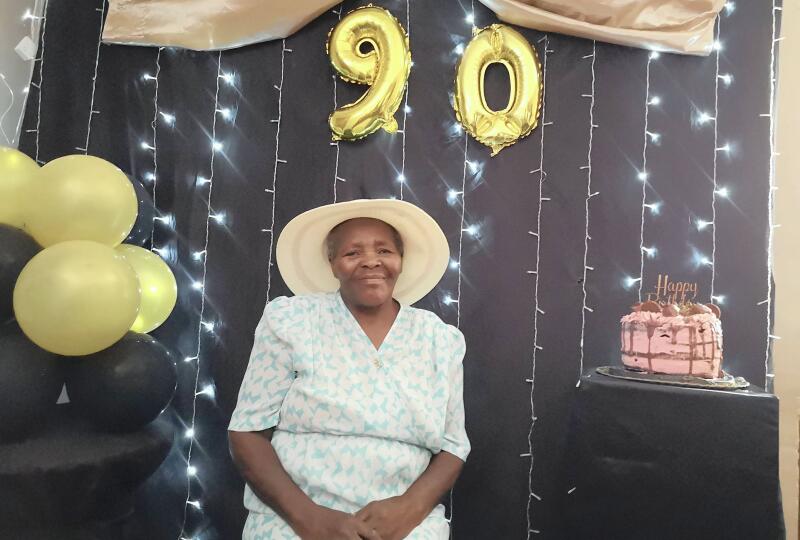 Tafelsig's well-known Ouma, Betjie Afrikaner, turned 90-years-old last week.
Her birthday was on Wednesday November 11 and she celebrated with her family on Saturday November 14.
Joanna Matthews, 74, is the last living sibling of Ms Afrikaner.
She had six children, four of whom have passed on, and has 12 grandchildren and 22 great grandchildren.
Ms Afrikaner's husband Christian Afrikaner, whom she married when they were both 20-years-old, died in 2000.
Ms Afrikaner grew up in Piketberg, but moved to Cape Town after getting married.
The couple moved to Woodlands when their daughter Anne Afrikaner, now 50, turned six. She attended Woodlands Primary School when they first opened their school.
They later moved to Tafelsig where Ms Afrikaner has been for more than 30 years.
As a young girl, Ms Afrikaner had worked as a domestic worker – which she did until she was 70 – and was the breadwinner in their household for many years, said her daughter.
"My mother loves the church. The church members would fetch my mother from home and take her to church every Sunday.
When lockdown happened, she was a bit sad that she wasn't able to go to church anymore," said Anne.
"I teach my children to respect their elders. This is a very important moral to have in this lifetime.
"I am so grateful to be celebrating 90 years of my life. I am grateful to those who have made the cake and set up a little photobooth to make me feel special," said Ms Afrikaner, whom everyone in the community knows as "Ouma".