RLabs celebrated their first-year milestone through their exhibition called Living In Colour at the First Thursdays event last week.
The event showcased the dedication of both the artists and the community members who have contributed to the vibrant atmosphere and making the RLabs House a landmark in the community.
The work of the artists throughout their year milestone was on display on Thursday August 3.
Marlon Parker, founder of the 14-year-old organisation, said their first Thursday started under a gazebo on a cold Thursday night.
"We've welcomed over 3000 people throughout the year. The theme is all about 'Living in Colour.' Life is not always about black and white but we all need colour in our lives. Each and everyone of us brings a different colour to this world. It's a celebration of people but above all colours only make sense when it's with other colours," he said.
Housed at 38 Silverhurst Street in the heart of Westridge, "we have served as a haven for local artists to express their talents and community engagement," said RLabs media liaison, Dailen Jacobs.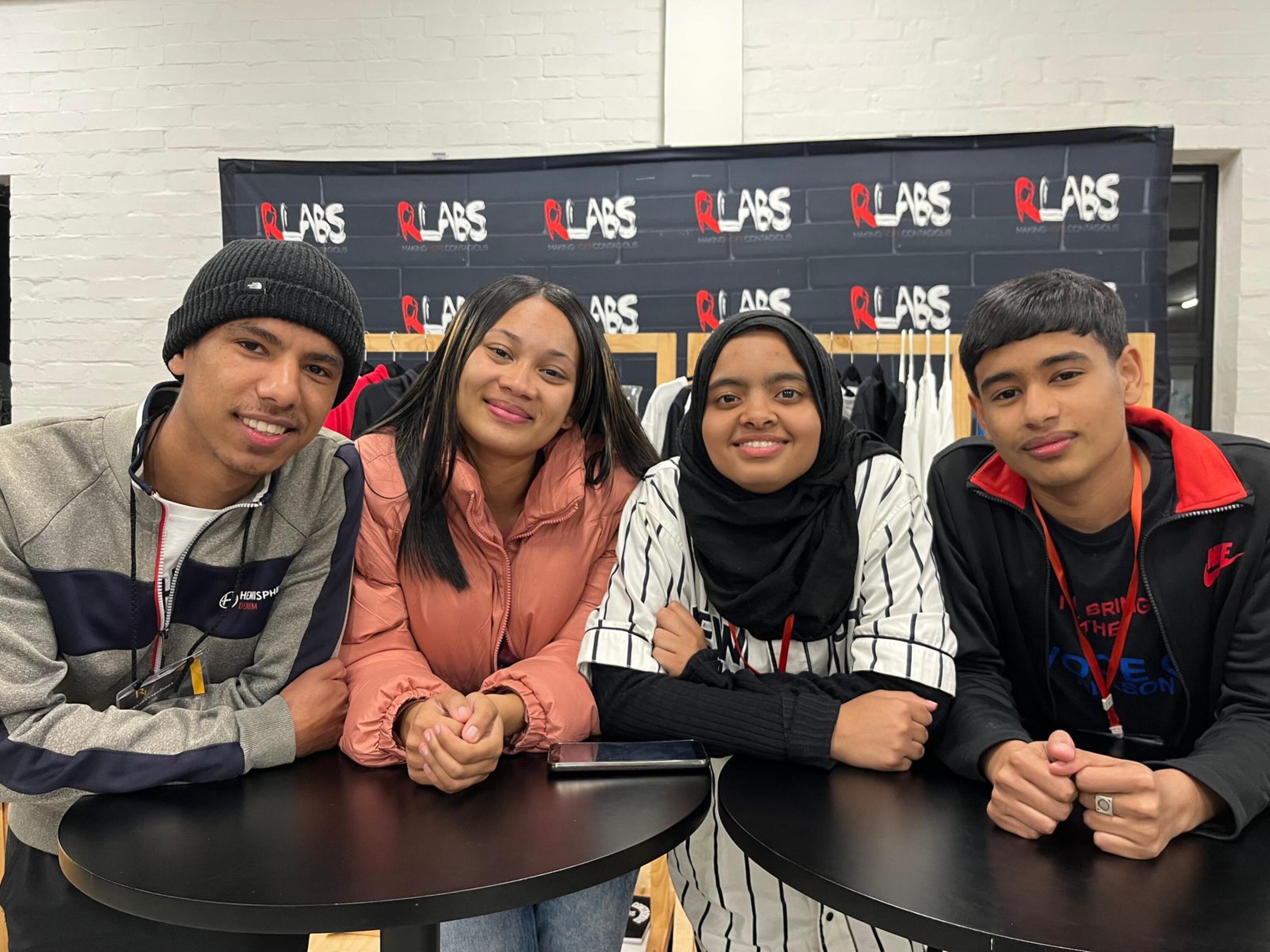 Their Gallery House has brought together individuals from all walks of life, fostering an environment where creativity and art meet, he said.
The exhibition showcases the diverse talents and perspectives that have graced RLabs House since its inception.
Local artists such as Tafelsig singer Jodi Jantjies and Mitchell's Plain Music Academy performed at the Mocha lounge on Thursday. DJ Ready D was supposed to perform as well but due to the disruption of transportation and roads blocked off, he could not make it.
"I tried my best to get to First Thursday but everything was cordoned off on my way to Westridge. Thank you RLabs team and family for always inviting us to be a part of this, I will make up for it," said DJ Ready D.
Honours student in psychology, who attended the event for the first time, Imaan Abrahams, said she was blown away by the talent at the exhibition.
Entrepreneur from Garden of Dream Projects, Yolanda Langisa said it was her second time in this space with RLabs. "They always make me feel a part of the family," she said.
Nadine Wildeman and Nathan Wildeman from Strandfontein said they especially enjoyed the music segment with Tafelsig singer Jodi Jantjies and the Mithell's Plain Music Academy.
"I love the spaces, the art and talent. It is very impressive what Mitchell's Plain can do. You don't really stand still and realise how much talent is in this community and definitely see this being a success in future," said Mrs Wildeman.
"I enjoyed the energy with the staff and people. I appreciate the story and how RLabs House all started," he said.
Landscape photographer, Hendrik "iamhendrik" Louw shot the sunset picture of Mitchell's Plain, Tafelsig, showcased at the RLabs House
"I wanted to show the community in its natural element with the children in the road. It's not just about gangsterism and crime but that there is beauty and potential like any other area," he said.
EntrepreneurTWO (Together We Overcome) Founder, Jacqueline Julie, said they are thankful that they get to share their skills with the community. They collect R100 every month from their group of women and sell items. "As moms we are struggling but the power of working together helps so much," she said.
For more information and to confirm attendance at the next event email events@rlabs.org or WhatsApp text 068 019 6510.