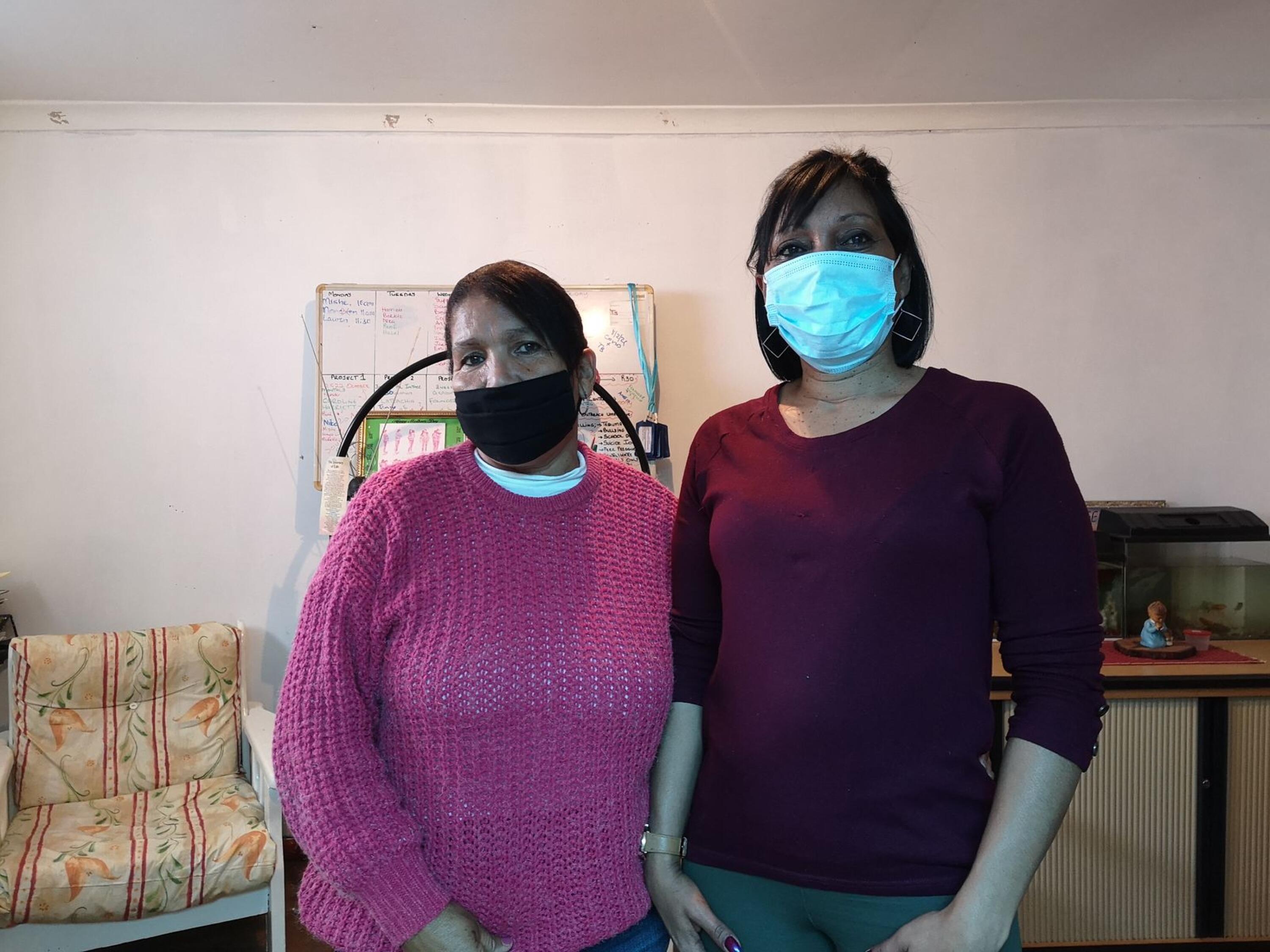 One Step Outreach, working with people struggling with substance abuse, is in need of a working space and funding.
The NPO's founder, Daleen Barnes, who is a former Family violence Child protection and Sexual offences (FCS) Unit official, told the Plainsman that they had been reaching out to various people and organisations for assistance with their projects since they started in July 2019.
One Step Outreach, based in Eastridge, helps to get substance abusers into rehabilitation centres and provides a safety net should they relapse.
The organisation, however, is struggling to source funding as well as a building or space to work from. In the meantime, Ms Barnes has been assisting their clients from her home in Eastridge. However, she said, this has become a challenge.
"We conduct drug tests and screening with the individuals. They make use of my home. My family is at home from time to time. It would be simpler to work from another location, where everyone will feel safe and comfortable," she said.
Ms Barnes said she had reached out to local and provincial government leaders and had also asked cellphone network providers to sponsor data and airtime as they do not have wi-fi at their headquarters.
"We were, however, turned away. Daily airtime and data comes from my pocket since we launched in July 2019. Beverages for the parents who accompany their families, come from my kitchen, as well as transportation and stationery," she said.
Ms Barnes approached the City of Cape Town about the land adjacent to her home as well as container companies. The Passenger Rail Agency of SA (PRASA) reached out to them to talk about the way forward and they met on Thursday May 20, she said.
Prasa, however, did not wish to comment when the Plainsman contacted them.
Sub-council 12 chairperson Solomon Philander said his office and Ms Barnes have made contact previously.
Mr Philander said in the next financial year, starting Thursday July 1, they will call for grant-in-aid applications from their ward allocation. This is another opportunity for the NPO to apply. "Further Ms. Barnes must seek assistance for funding at the provincial Department of Social Development," he said.
"Ms Barnes should approach property management in the City or access private property to operate from; this is unfortunately outside of my scope of work to provide NPOs accommodation to operate from," said Mr Philander.
"Although we form strong partnerships, NGOs have their own management board that must give direction. Ms Barnes must get a resolution from her NPO management board and start the process to apply for land. The organisation must approach the relevant sponsors to assist with containers. Unfortunately, as a councillor, I do not have access to containers," he said.
Should any organisation express interest in public land they must follow the property management route and they shall respond accordingly. The NPO must also register on the local sub-council database in order for them to keep the NPO up to date with any information.
They also work closely with the Department of Social Development and the Afrikaanse Christelike Vroue Vereniging (ACVV) NGO in Westridge focusing on social work and child protection, early childhood development (ECD), older persons and special needs, and leadership and training.
Joshua Covenant Chigome, spokesperson for Sharna Fernandez, the MEC for Social Development, said according to the business plan received by the Department of Social Development, the organisation is registered as a NPO from 2019.
All substance use disorder treatment options are regulated by the Prevention of and Treatment for Substance Abuse Act, Act 70 of 2008.
"There is a statutory obligation on entities to register in accordance with the prescribed norms and standards. This obligation to register is a prerequisite for registration prior operation," he said.
One Step Outreach submitted a business plan to apply for funding to the Department of Social Development for their community programme. The substance abuse programme office conducted an assessment on the business plan and the outcome on all applications submitted through the call for proposals will be communicated to organisations shortly, he said.
One Step Outreach indicated that services are rendered within the Mitchell's Plain area. The Department of Social Development currently funds three registered organisations to render early intervention, community- based treatment and after-care services in the Mitchell's Plain area, he said.
"Those interested in rendering services in substance use disorders can contact the Department of Social Development substance abuse programme office for further information and guidance with the registration process," he said.
Caroline Fortune, volunteer and head of their soup kitchen, said she was directly affected by drugs as her son was a user. "It is difficult to see how parents live through these ordeals; at times it is not easy. Our NPO helps the parents and their children the best way we possibly can."
Ms Barnes said Shoprite supports them once a month with warm soup and bread. They are grateful for the assistance, she said.
If you would like to donate pots for their soup kitchen or would like to know more about their organisation, WhatsApp 064 722 0117 for more information.