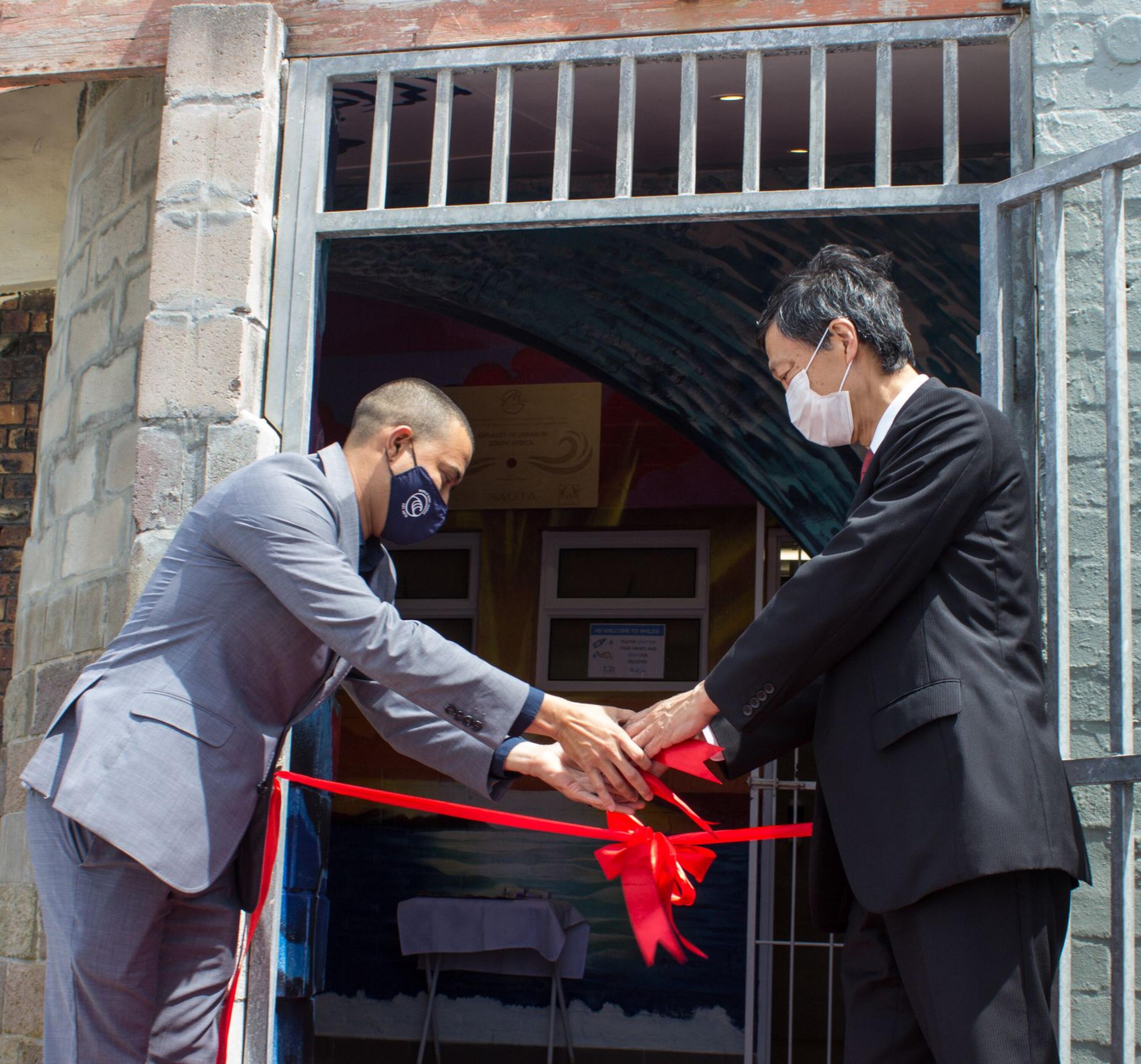 The 9Miles Project has a newly-renovated youth development centre at Strandfontein Pavilion Beach.
The 9Miles team celebrated the centre's launch on Tuesday November 23 with their stakeholders and members of the Embassy of Japan as well as City of Cape Town officials.
This is a joint project with the Embassy of Japan in South Africa, and Ambassador Norio Maruyama attended the handover ceremony to do the official handover. Joining him was Cindy Mati from SAOTA, a leading firm of architects who are part-funders of the renovations and a long-standing partner of 9Miles Project as well as James Vos, the mayoral committee member for economic growth who represented the City of Cape Town.
The 9Miles Project provides safe spaces and structured after-school programmes for impoverished and vulnerable children in marginalised communities.
They also offer food aid, literacy and academic support, mentorship, job creation, skills development, and holistic support to at-risk youth and their communities in the areas of Cape Town, Elands Bay, and St Francis Bay.
"The newly-renovated centre now comprises open spaces for meetings and group activities, quiet study areas, computer stations, a dedicated office and conferencing space, reading and recreational areas, bathrooms and showers with hot water, and a kitchen for our community feeding programme," said founder of 9Miles Project, Nigel Savel.
The renovated space was previously used as a fish and chips shop at the beach.
9Miles started their organisation eight years ago and were granted usage of the space in 2014. They slowly started transforming the premises into a safe and comfortable space for vulnerable children.
Motivated by his love for surfing and the pivotal role that the discipline of this activity played in his life, Mr Savel, along with his wife Sher'Neil Savel, started the project with the vision of improving their crime and drug-scourged community.
"This is a safe space for our community, for our children, this is about them and this space they make use of. This has been a beautiful journey. We received a grant from the embassy of Japan and it is a great honour and privilege to be a recipient of this," he said.
Mr Savel said the new space would be a place for all for years and generations to come. The youth will be the custodians and ambassadors of this new space.
This renovation is one of many funding initiatives by the Government of Japan in South Africa, through the Grant Assistance for Grassroots Human Security Projects (GGP) funding scheme.
The GGP has been funding development projects in South Africa since 1990 with the aim of assisting NPOs and local authorities in areas such as social development, education, health, basic infrastructure and a variety of other local needs. To date, 656 GGP projects have been implemented throughout South Africa in order to address various basic human needs at the grassroots level.
"We would like to continue to support vulnerable communities in South Africa together with 9Miles. I am convinced that this project will contribute to job creation and skill development in and around Cape Town," said Ambassador Maruyama.
Ashley Herold from A&C Construction and Maintenance said he has been part of the renovation process from the start. He said this process took over four months to complete. Covid-19 has halted some of the building works but once restrictions were eased, they could continue and have the launch on Tuesday November 23, he said.
"We came in and renovated the space. We support 9Miles and the amazing work they are doing in the community. We made sure to be a helping hand and providing quality workmanship that could bring joy and hope to both 9Miles and the youth who use these spaces," he said.
The manager of Strandfontein Pavilion, Anthony Leite said he loved seeing the development of the children with the 9Miles Project. He is proud of how far they've come.
For more information about the 9Miles Project, email info@9milesproject or visit www.9milesproject.org