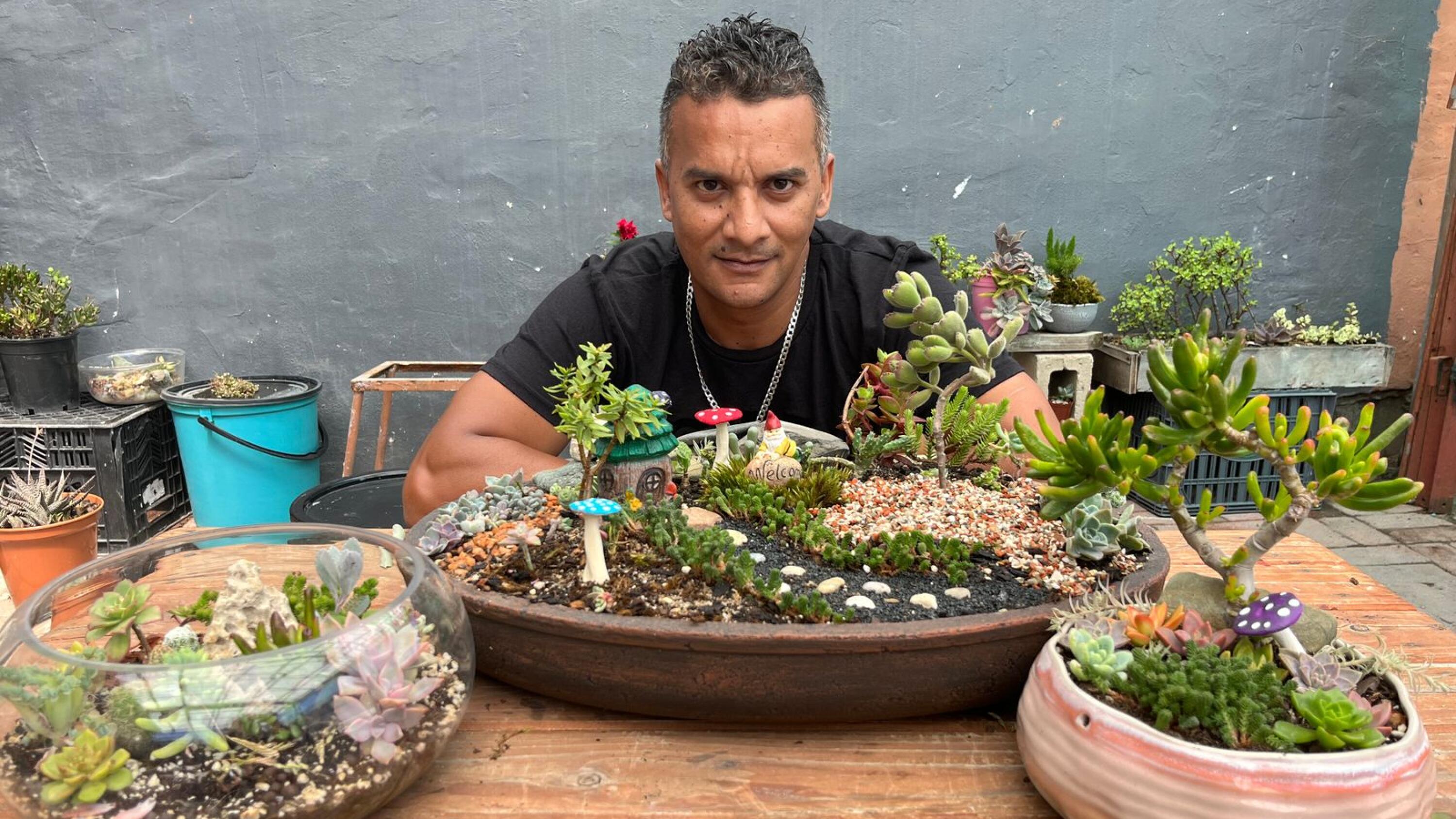 A Rocklands backyard is littered with bonsai and succulents as its owner tweaks and treats little plants in containers.
Abduragiem Davids , 45, was medically boarded with portal hypertension in October 2020. Just two years before that he began tending to plants belonging to his wife's aunt died who lived in a wendy house in their backyard. He continued looking after them after she died.
When his dad died in May 2020, his boss's wife gave him a Crassula Ovata 'Gollum', also known as Shrek's ears, a succulent plant native to South Africa, which can grow nearly anywhere. It has grown and sprouts in every place it lands.
One of his favourites is the Mother of Thousands plant, also known as Kalanchoe daigremontiana succulent.
The common name Mother of Thousands comes from the rows of tiny plantlets that grow along the outer edges of the leaves.
During the last two-and-a-half years he has cultivated his hobby of bonsai, the ancient Japanese art of cultivating miniature trees in a tray-like container for the purpose of contemplation, has him producing small creations, which he sells.
"It is rather therapeutic. I love going to shows and competitions and over the years I have connected with people on social media, bought some things from them and shared some tricks of the trade," he said.
Mr Davids said with all of the aches and pains of his illness he is able to create something beautiful and work with nature.