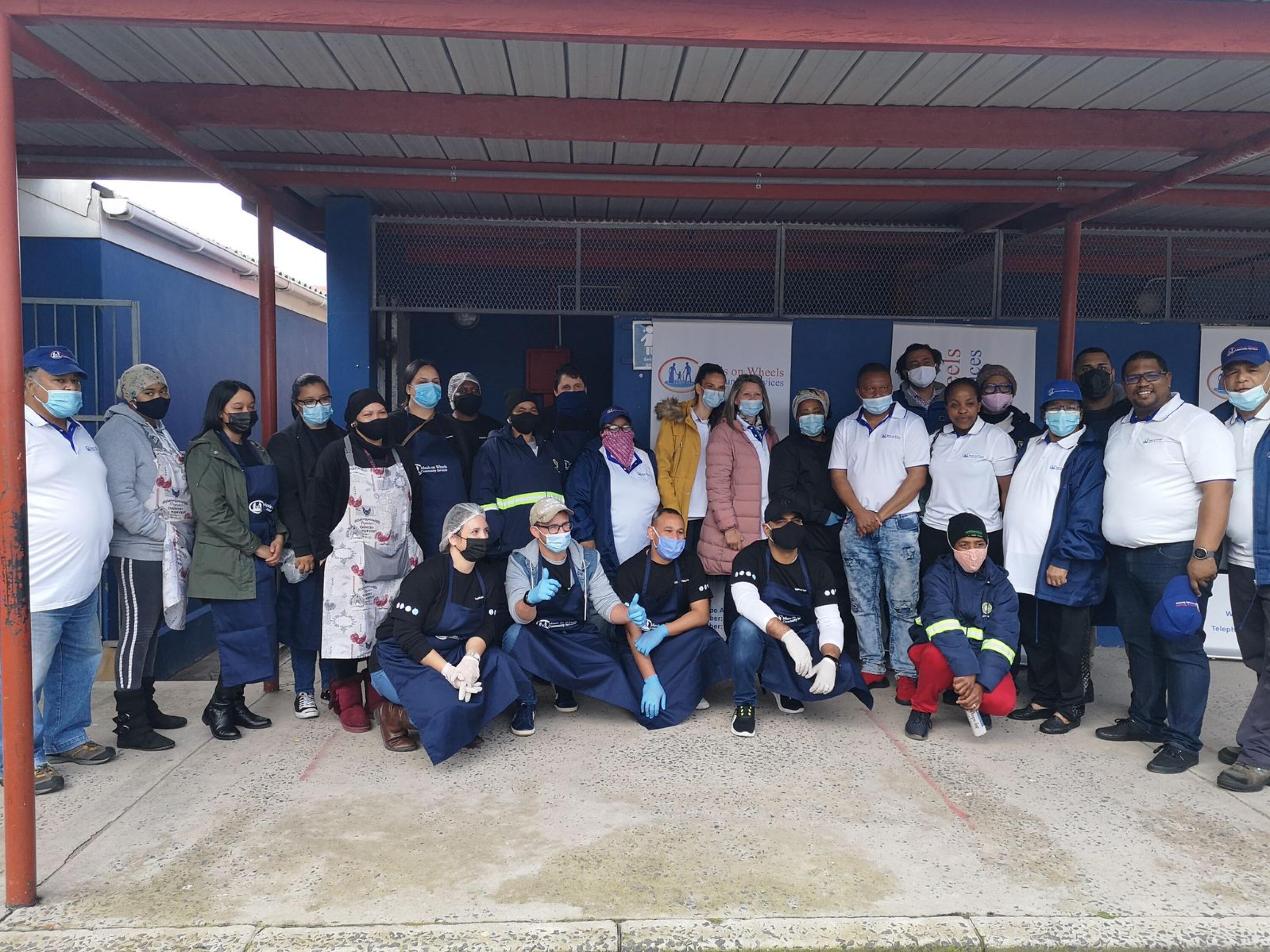 There were happy smiles and warm appreciation on a cold rainy morning when pupils at Northwood Primary School enjoyed their meals.
Meals on Wheels Community Service, its various branches, and volunteers from their partner Capitec Bank volunteers handed out 600 meals to the pupils at Northwood Primary School. The team also handed out warm meals to schools in Khayelitsha on Wednesday August 18.
Meals on Wheels feeds pupils every Tuesday and Thursdays, said secretary for Meals on Wheels Community Service, Desireé Visagie.
Meals on Wheels Western Cape area director, Jeremy Vlotman, said they also expose their partners to the work they do in the communities.
"We provide an opportunity to make a difference in people's lives. It brings joy to us to see the smiles on the little faces. My heart goes out to the children, who knock on doors. We want to develop them and help them in every way. It is nice to see where the money and donations go," said Mr Vlotman.
National director of Meals on Wheels Community Service SA, Mxolisi Ncube, said food security and sustainability were essential for the enrichment of people's lives.
Deputy principal Edwina Liedeman, said their pupils enjoy being served a warm meal at school.
"The children are always looking forward to this. There is more than enough food. We love seeing the smiles on the pupils' faces. The generosity of Meals on Wheels is appreciated. You can't learn on a hungry stomach, it's important they are fed," she said.