Muslim Mitchell's Plain women paid tribute to their teacher and leader who died Friday August 11.
They honoured the memory of Mualima (teacher) Kasa Noordien, 62, from Searidge Park, Tafelsig, with a Mawlid al-Nabi celebration at Salaamudien Mosque, in New Lentegeur, on Sunday September 17.
The date coincided with the first day of the month Rabi al Awwal, in which Prophet Muhammed was born.
They met in traditional Cape Malay style wearing their best clothing and brought along boards, knives, scissors and handkerchiefs to shred lemon leaves.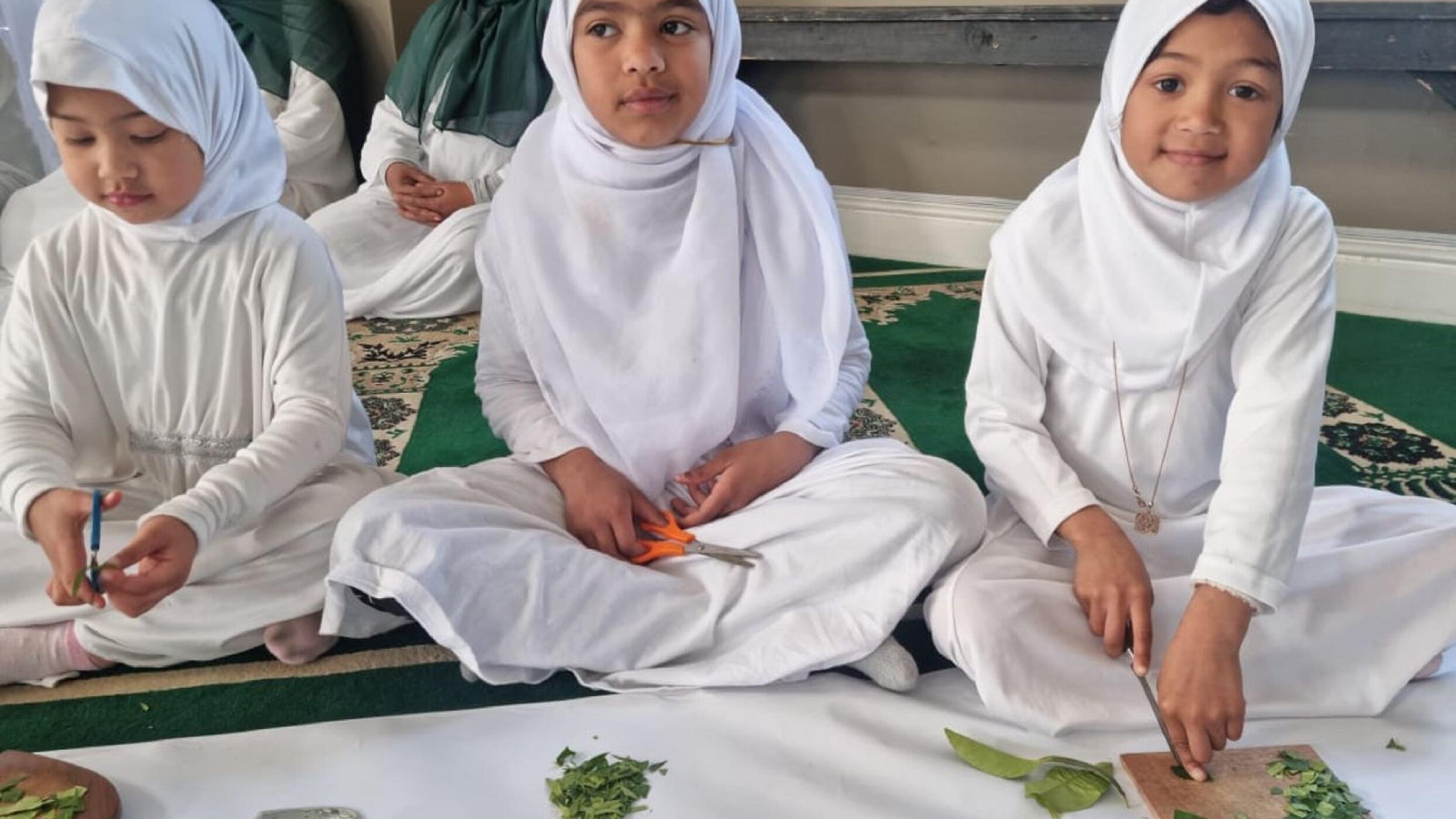 During the meeting, the girls and women shred the lemon leaves, which are then smoked and packaged into sachets to be distributed during a prayer meeting. The sachets are put into drawers to keep clothing smelling nice.
Her daughter Nawaal Noordien said that the women were so dear to mualima.
"Looking at them I remember how I grew up in front of them as a little girl.
"Listening to them brought so many memories.
"I could hear my mom's voice as she would instruct and teach," she said.
Nawaal thanked the women for their contributions and presence in her and her mother's lives.
"All my mother did was teach. She had a very busy schedule and would teach up 300 madrassa students at a time," she said.
Ms Noordien is survived by her husband Omar, their four children and 11 grandchildren.
She had taught hundreds of students Islam, how to recite the Quran and to follow in the footsteps of Prophet Muhammed for more than 40 years of her life.
Ms Noordien, originally from Bonteheuwel, started a women's gadat jama in the 1980s, which she stopped just before the Covid-19 pandemic.
When she moved to Tafelsig in 1990, she taught women and ran a madrassa for children after school at Cornflower Primary School, in Lentegeur, for 21 years. She also taught at home at night.
She founded and was the principal of the oldest crèche Learn and Play Educare, in Searidge Park.
Ms Noordien also taught at the Lentegeur mosque for 11 years.
She also sold koesiestas every Sunday.
Student Natheema Davids, from Lentegeur, said it was an overwhelming experience reciting their teacher's favourite prayers and not seeing her in person.
"The mosque was filled with ladies, young and old, and little girls dressed in their beautiful flower girl dresses.
"Salutations and fragrant smells of oils and lemon leaves filled the mosque.
"Tears flowed as we recited salutations to our beloved Prophet Muhammed as we remembered our beloved mualima (teacher). It felt like she was with us," she said.