Town Centre shoppers and shop keepers hid behind business gates when thugs ran through the central business district yesterday, Tuesday July 13, in what was initially feared to be linked to looting incidents taking place elsewhere in the country.
A woman told the Plainsman she got such a big fright that they ran into stores and took safety.
According to Mitchell's Plain police they foiled a robbery at a store in Allegro Lane in the Town Centre at noon.
Allegedly about 20 men had run into a shop and started grabbing items from the shelves before running out.
A man was spotted running with various items in his possession and was arrested by SAPS.
Police arrested three men aged 26, 31 and 36; and confiscated the stolen goods, including a pack of toilet paper, two large bags of Nik Naks chips and two 2-litre Score cooldrinks.
Mitchell's Plain police spokesman, Captain Ian Williams, said no one was injured and no damages were reported.
The men are due in Mitchell's Plain Magistrate's Court soon.
Shireen Rowland, a coffee shop owner in the Town Centre, said she was at home when the outbreak happened.
She was in constant communication with her son and son-in-law about the shop and the activity in the Town Centre.
"Yes, I am afraid. I am considering my health and my safety. My shop is my only income and it was hard to build it up. I don't have and cannot afford to pay insurance on my business as business is already slow due to Covid-19," she said.
She said she is afraid of the possible loss of life should the violence seen in KwaZulu-Natal and Gauteng spill over in their area.
"We face hardship and would naturally try to protect our incomes with our lives.
"I'm sad to think that many more people will now face hardship, hunger due to joblessness. Breaking down the much-needed services and infrastructure is senseless in my opinion – rather build our communities not break it down because we are going to be the ones that will suffer," said Ms Rowland.
Chairperson of the United Hawkers Forum in the Town Centre, Kulsum Baker, said there was hysteria when two men were fighting but nothing was happening in their section, no looting took place on Tuesday July 13 around 1.30pm.
"Two gangsters were fighting and ran into Ackermans and Shoprite stores. No looting was happening. At 1.45pm the people were running like crazy and the police were shooting at them. The shops were closed on Monday July 12 but reopened on Tuesday July 13. They closed the stores during the hysteria of people running around but reopened the shops once everything was calm and peaceful," said Ms Baker.
"It upset me when the police said we should pack up and go. They are supposed to be here to protect us, we are South African citizens. Police have been walking around, patrolling and doing nothing but we are still trading," said Ms Baker.
Premier Alan Winde, in his online digicon meeting, said it was not looting, but rather a small robbery incident that took place on Tuesday July 13.
He congratulated the police and law enforcement officers dealing with the situation swiftly before anything else could happen.
Community Safety MEC, Albert Fritz, said the amount of fake news going around is absurd. "We should not promote the idea that looting is happening, it is not happening," said Mr Fritz.
Mitchell's Plain local shopping centres were closed earlier this week as a precaution to possible spill-over of looting and vandalism of infrastructure and businesses, which led to the deaths of scores of people in Kwa-Zulu-Natal and Gauteng.
Najeeba Ebrahim, Liberty Promenade marketing manager, said as a precautionary measure, after consultation with SAPS, they decided to close the mall and not trade on Monday July 12.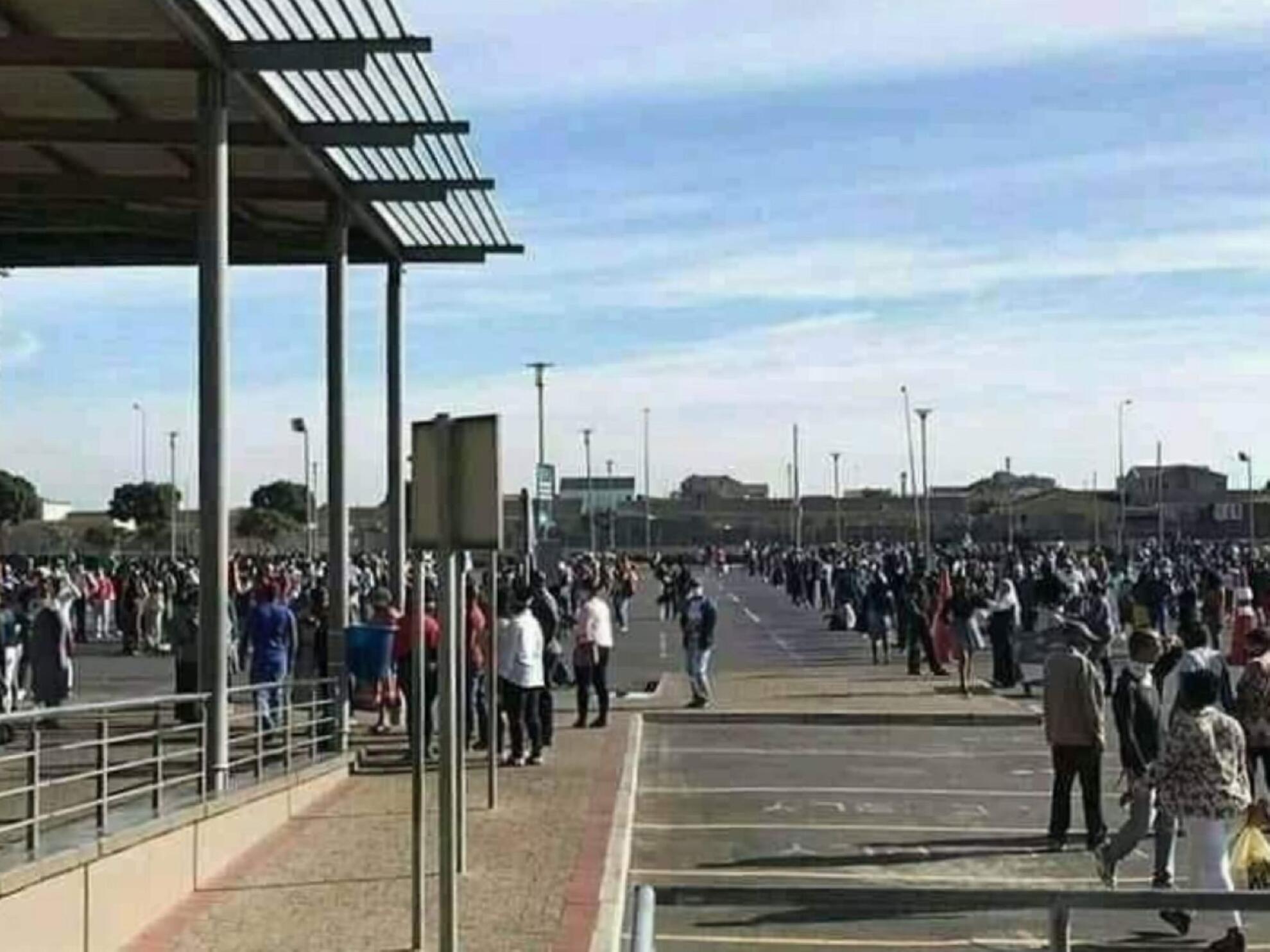 She said the decision was not taken lightly, but that the safety and security of shoppers and tenants were of the utmost importance.
"Additional security measures have been put in place.
"We, together with SAPS, will monitor the situation; and advise when normal trade will resume," she said.
Bronwyn Bartnick, portfolio manager for Excellerate Real Estate Services, trading as JHI, which manages Westgate Mall, said they were closed temporarily on Monday July 12.
"For the safety of our tenants and customers, as a precautionary measure due to the riots which were breaking out across the country," she said.
On Monday evening President Cyril Ramaphosa spoke to the country about the recent acts of violence and destruction of property.
"Even as we know the high cost of this violence to property, to livelihoods and to businesses, the loss of human life is the greatest cost of all," he said.
Mr Ramaphosa also deployed the South African National Defence Force to support SAPS operations in KwaZulu-Natal and Gauteng.
Meanwhile Nazeem Abdurahman, South African National Taxi Council (SANTACO) Western Cape chairman, condemned the looting and vandalism.
"We are calling on all of our members and drivers instead to defend those properties and deal decisively with those disturbing our business," he said.
Mr Abdurahman said they will not allow malls, shopping centres and businesses to be destroyed and closed because they need passengers to transport. Having no commuters would result in the loss of business.
"Our taxis would be repossessed and we will never recover from that.
"We lost heavily during the pandemic and we never recovered from those losses.
"No criminal element will be elevated in our name," he said.