A ten-year-old Tafelsig madressa (Muslim school) intends feeding 11 500 people for Eid ul Fitr.
The Asa Majeed Learnership Centre evolved into a feeding scheme as a result of the national Covid-19 lockdown last year.
Since then they have been feeding up to 500 people every Monday, Wednesday and Friday.
On Sunday May 9 they served up to 2 000 plates of food and distributed more than 100 food parcels to the families of pupils at their daily madressa and hifz (Qur'an memorisation) classes.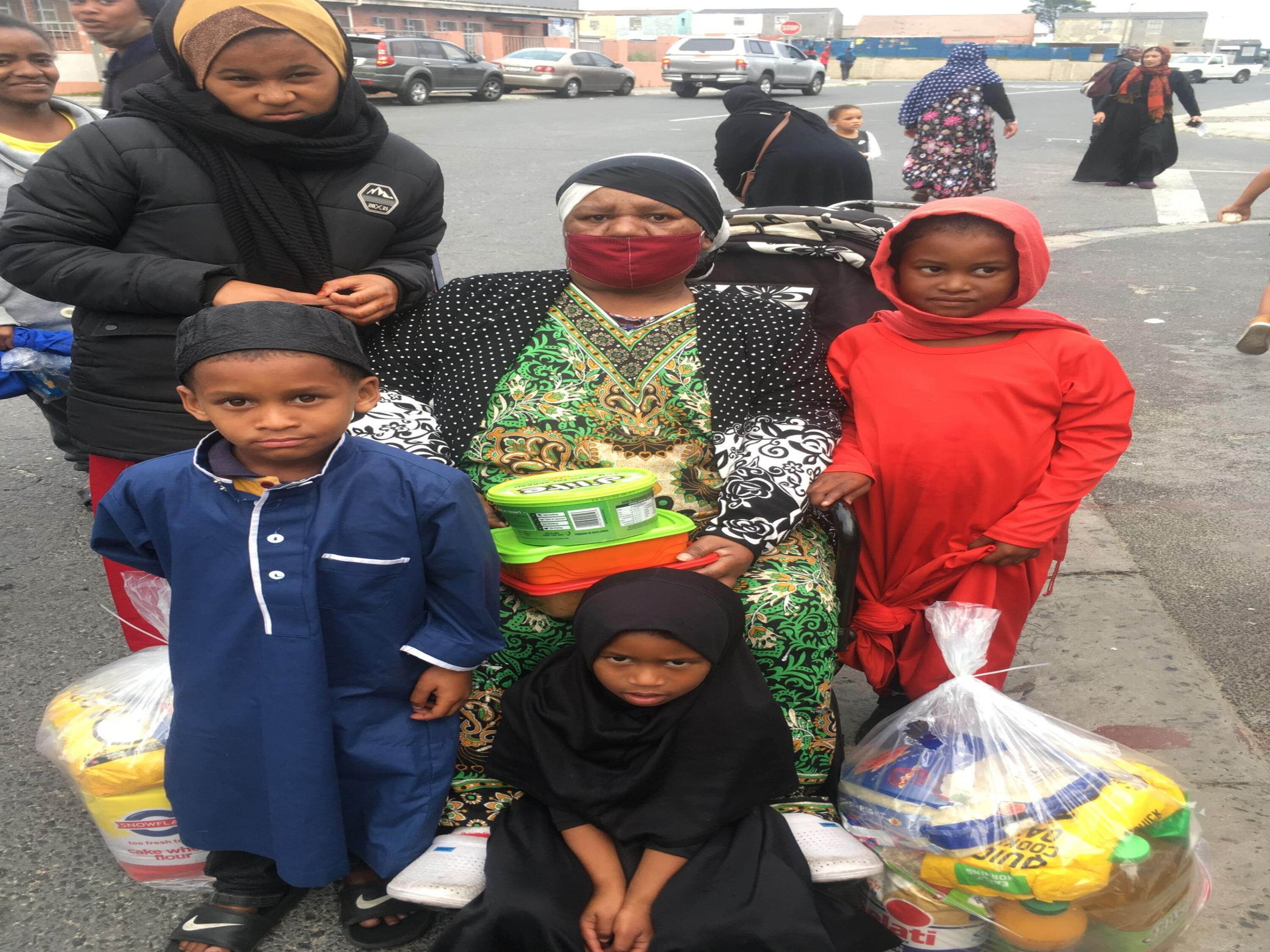 Zane Rinquest, chairman of the trust, thanked parents for sending their children to school.
He said their head count had dwindled from its original 169 pupils during the pandemic.
Mr Rinquest said while Covid-19 may eventually become less of a threat, the community would continue to face gangsterism, drugs and violence.
"It is not always easy to send your children to school but you do, knowing that they are safe here.
"Your children are the future of the community. The future of Islam as they impart the knowledge of Islam and of its fundamentals.
"Encourage your children, motivate and inspire them to continue to learn," he said.
Mr Rinquest said donors willingly gave charity to the centre, which is distributed to the community.
Mr Rinquest, fellow trustees Zihir Moosa and Zulfiq Isaacs and executive member Rhomeez Van der Schyff also spoke to Washiela Harris, councillor for parts of Tafelsig, and DA proportional representational (PR) councillor Oscar Solomon, who attended the handover.
Mr Rinquest said the centre was apolitical and would like to share in the vision for the community.
Mr Isaacs emphasised that all food distribution and daily learning centre duties were made possible with the help, donations and support from the community.
The scheme usually flows from the learning centre and the home of their neighbour Fatima Johnson. She has a local team who prepares and cooks the food.
"We have an aspiration to cook across the field. Perhaps build a community centre, which would have residents collecting food in a building, instead of on the side of the road," said Mr Rinquest.
Parent Nashita Kader said her son and daughter attend hifz classes in the morning and her other son attends madressa in the afternoon.
"We really appreciate the food parcel," she said.
"We prayer that the Almighty continue to bless them for many more years so they can continue to help the community."
Ms Kader said there are loads of unemployed people in the community and appreciate all of the help.
The centre will cook more than 20, 100-litre pots of food on the eve of Eid ul Fitr, which will be confirmed with the sighting of the moon on Wednesday May 12.
For more information and to donate call principal Maulana Ebrahim Salie on 073 222 9734.