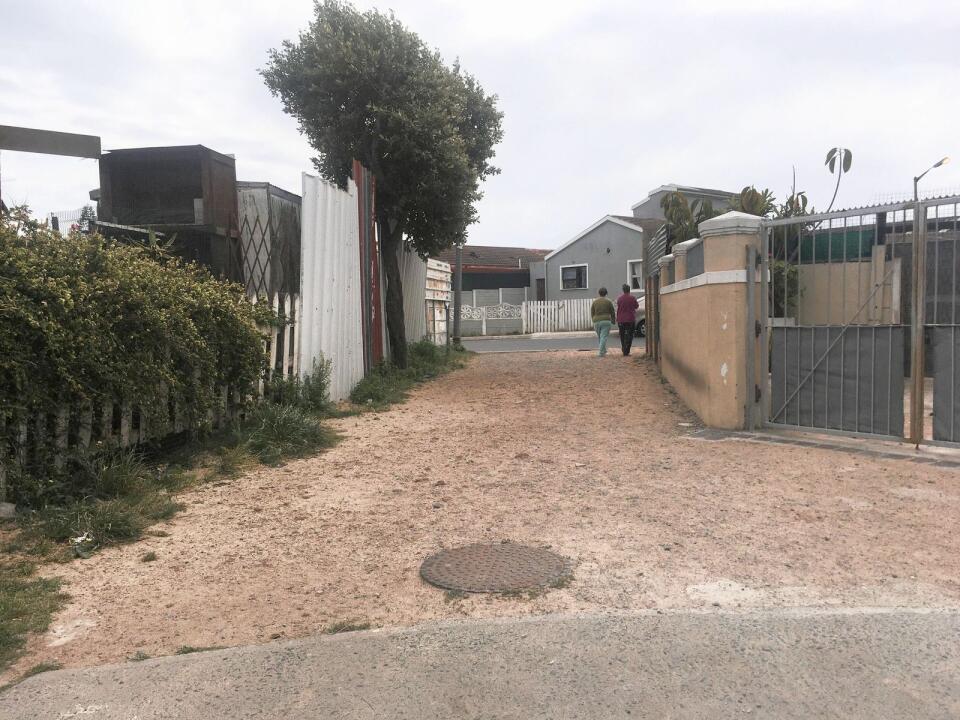 There is still no budget to have pedestrian lanes closed in Mitchell's Plain.
This month Wolfgat Sub-council councillors will hold public participation sessions on whether lanes should be closed in Eastridge, Beacon Valley and Portland.
The issue of closing lanes has been on Wolfgat and Sub-council 23's matters receiving attention for years.
Both Solomon Philander, chairman of Wolfgat Sub-council, and Elton Jansen, chairman of Sub-council 23, confirmed that no budgets have been set aside.
Mr Jansen said they have completed their public participation process and that no objections were raised.
In May the municipality agreed to have 25 lanes in Woodlands closed and that it would be available for residents to lease the abutting properties.
Joan Woodman, councillor for Ward 75, which includes Woodlands, and who is a member of Sub-council 23, had raised her frustration for lane closures constantly.
She said these closures would stop grief and sleepless nights because of the illegal activities occurring in these lanes.
"This will relieve the City of the maintenance burden and will also alleviate illegal dumping that has been a major issue and cost the City millions," she said.
The municipality has determined the lane tariff rental to be R522.61 per year, excluding VAT, which amounts to about R50 a month.
Ms Woodman said there were no objections to the proposed lease of various lanes in Woodlands in June. She said the lanes were being used for illegal drug peddling, gambling, robberies, easy get-aways when shootings take place, and sexual acts.
An Eastridge resident, who did not want to be named fearing danger, said the lane across from his home was a murder scene about three years ago.
"I was about to leave for work, when the shots went off," he said.
The mother of the man who was shot and who also refused to be named, said something must be done about the lanes.
Her son was shot in a lane between Katdoring Street and Zebra Close, which is across from another lane between Klipspringer Street and Zebra Crescent.
Mr Philander said he would engage those who lived next to lanes and encourage them to take ownership of these spaces.
"They can lease the land from the City at a minimal fee. They can either shut it off and garden in that space but nothing permanent or by agreement with neighbours they can perhaps have a gate," he said.
Mr Philander also said that residents interested in leasing the lanes would alleviate financial pressure on the City in having to shut all of the lanes.
Wolfgat Sub-council members have set aside October to engage Mitchell's Plain residents on the closure of lanes in Eastridge, Beacon Valley and Portland, which form part of Ward 79.
Mr Philander will be hosting an information session at the sub-council chamber, Lentegeur administrative office in Merrydale Avenue, tomorrow, Thursday October 15, between 2pm and 4pm.
According to the latest survey on lane closures in Mitchell's Plain, the City of Cape Town's property management department confirmed that all public access ways that could be closed as identified in 2012, have been closed. They also advised that any other closure requests from the public should be handled in terms of either a lease or expropriation requests.
At the meeting residents can check which lanes cannot be closed because of access to main roads and schools. Most of the lanes have been identified for closure.
For more information, call Ward 79 office assistant Fiona Langeveldt, email Fiona.langeveldt@capetown.gov.za or call Mr Philander on 083 690 7772.