There were poetry performances, displays of artwork made from empty santiser bottles and talks on the environment when Highlands Primary observed World Environment Day.
Environmental teacher Terrosita Chee Mee told the pupils on Friday June 3, that "tThe things you learn at school must also be applied at home".
"You take responsibility for your environment. We have many planets, we only have one earth, take care of it. Also take care of people and love each other," said Ms Chee Mee.
Principal Tanya Van Graan agreed. "We must take care of our earth. I am proud of our pupils… that they are aware. We know that litter is a challenge and we make sure that when we create awareness that the children are mindful of this," she said.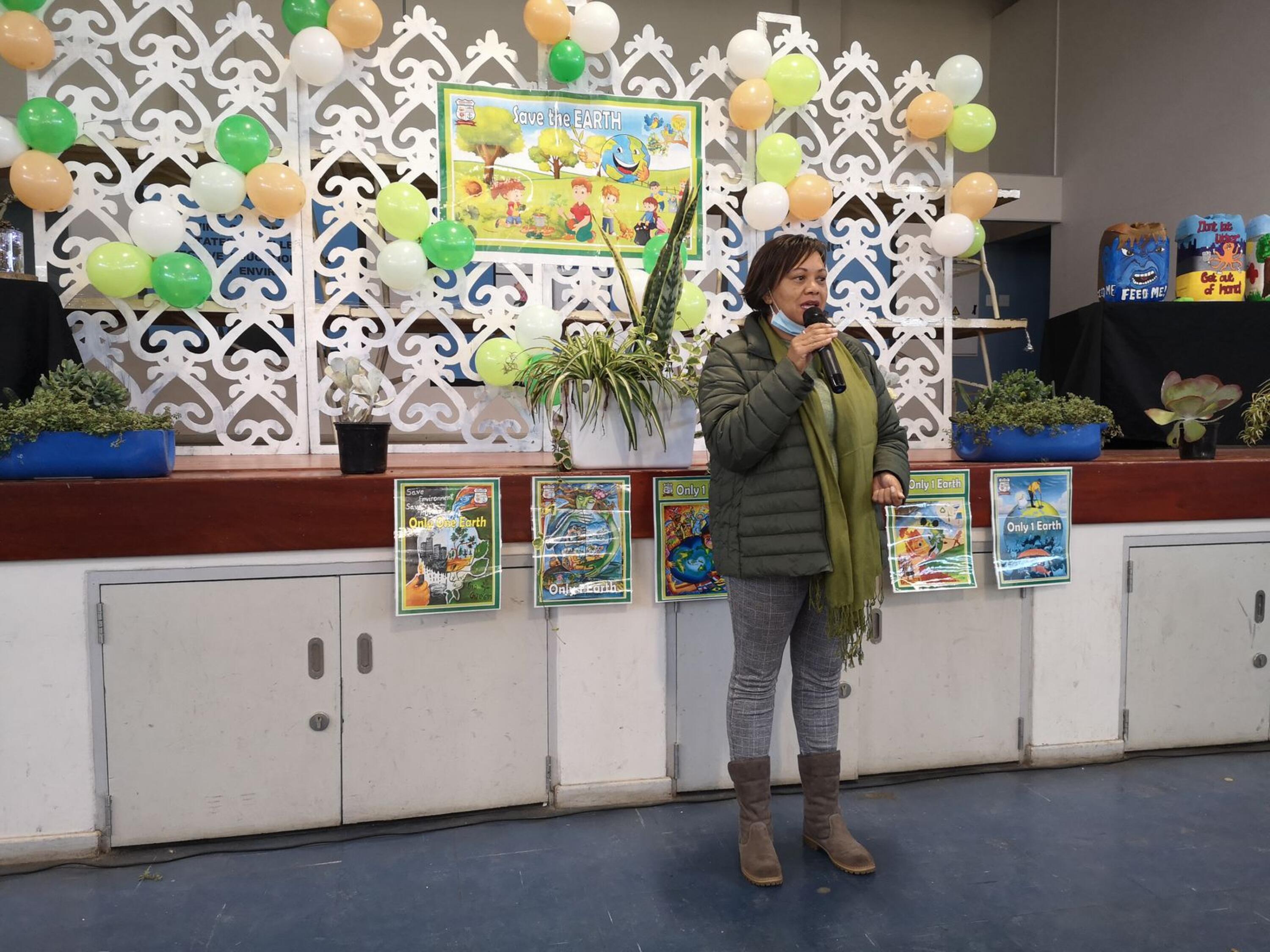 Lantana Primary School's principal Vanessa Berry thanked Highlands Primary for inviting them to the event.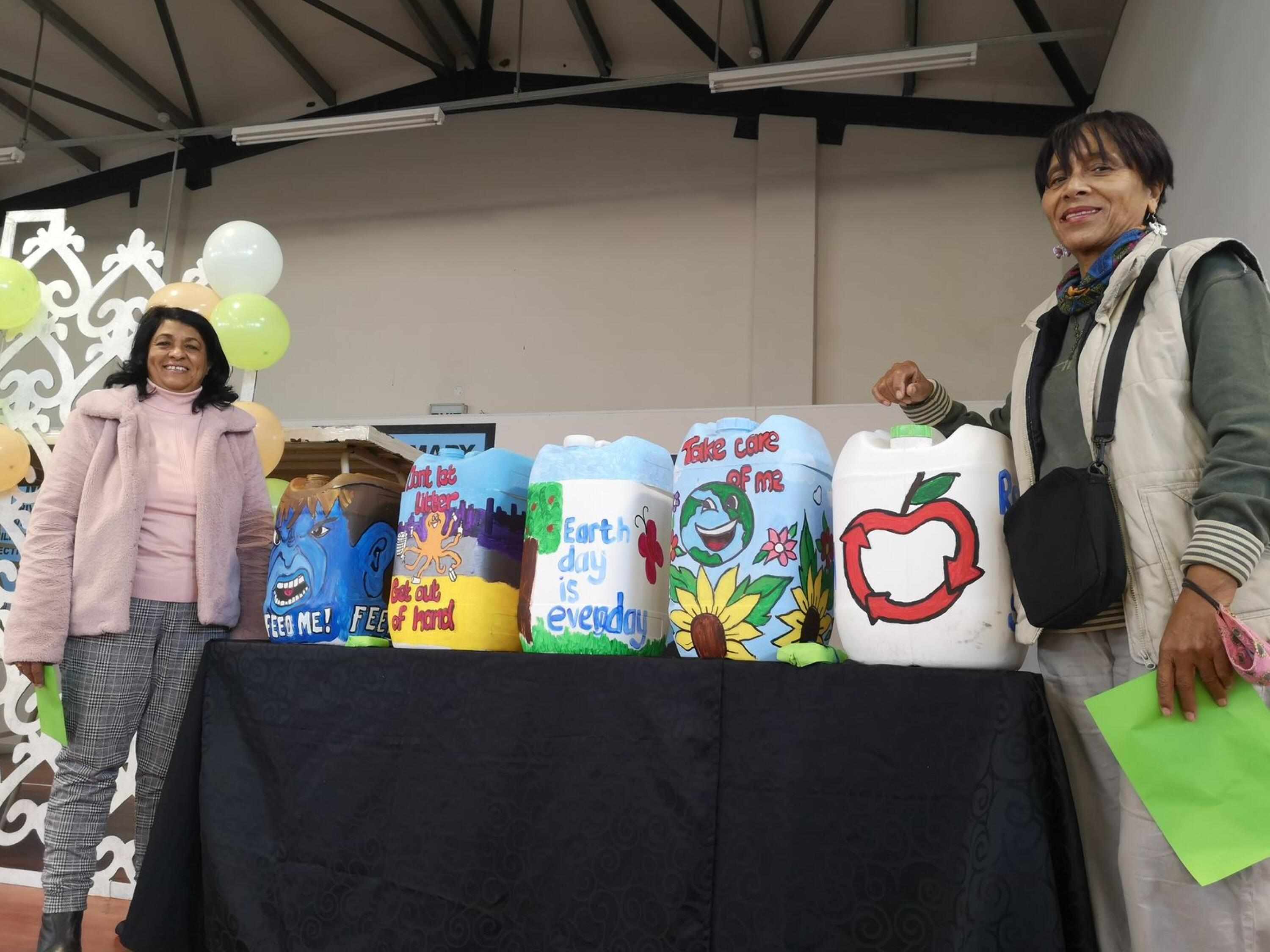 "I assessed the container artwork and it was a difficult task to make a decision between the bins. The pupils were creative with it and I am so proud of them. We need to continue to look after the earth. We mustn't just look after the earth on this day but we should look after it everyday. Well done to the pupils for the two winning containers," she said.