Strandfontein residents are looking for their elderly neighbour Japhta Julius, 74, who was last seen leaving his home on Sunday April 25.
Strandfontein Community Police Forum (CPF) chairwoman Sandy Schuter said there were at first only seven people looking for Mr Japhta on Monday April 26.
"We have searched everywhere and now we have to widen our net, looking beyond the borders of Strandfontein," she said.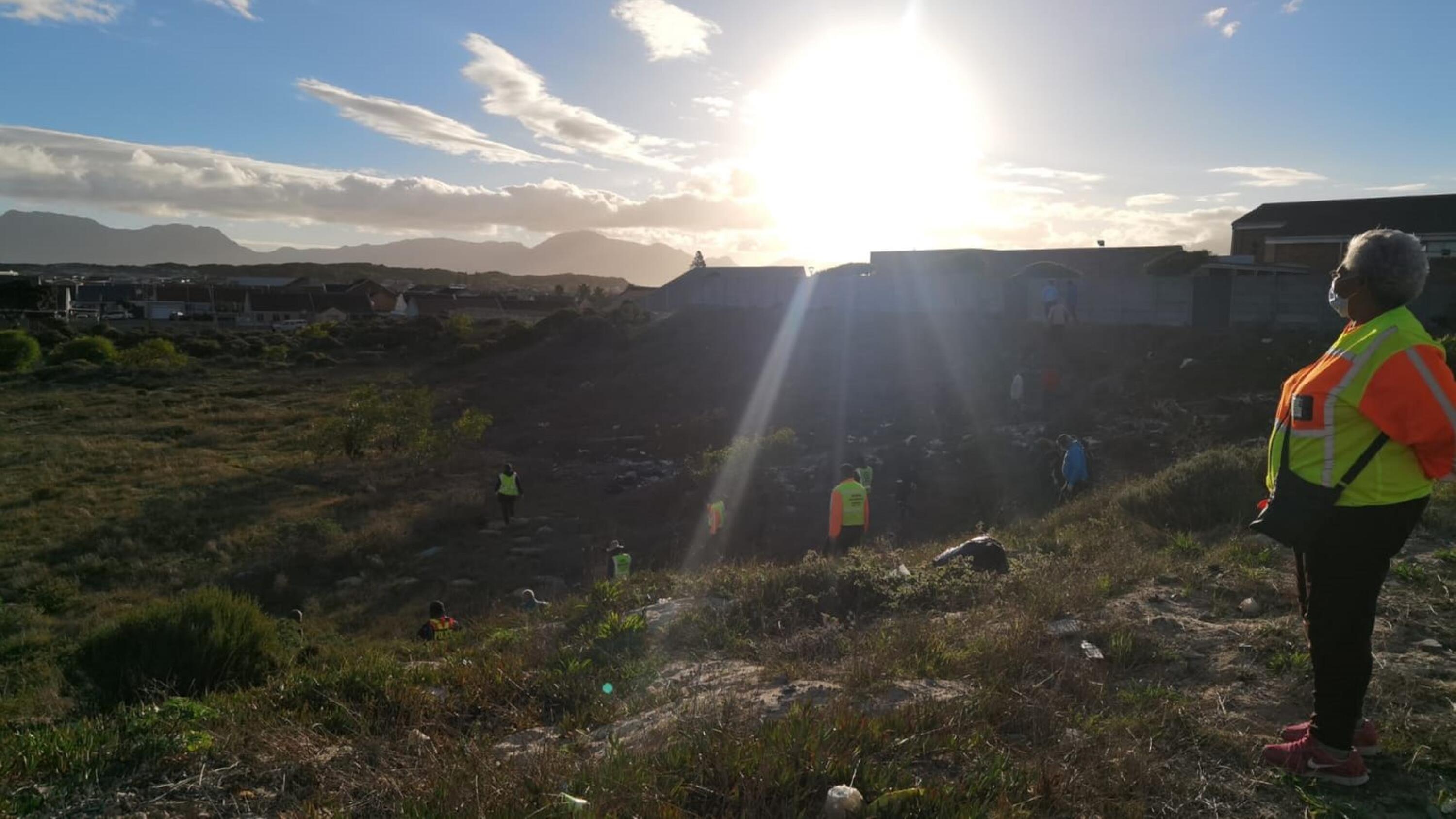 Ms Schuter said they have a co-ordinated approach with volunteers searching block by block.
They also have drone support, to cover as much ground as possible.
When they alerted the neighbours the search party grew to about 27 people, including the CPF, neighbourhood watch, neighbours, family and friends on Wednesday April 28.
They were also joined by members from Rondevlei and Sector 5 neighbourhood watch, in Lentegeur.
Ms Schuter said she has been calling the hospitals to check whether Mr Julius has been admitted.
Veronica Julius, his ex-wife with whom he lived, said she left to drop their great-granddaughter at home, in Belgravia, when Mr Julius was having his afternoon nap at about 3.15pm.
When she returned home at about 8pm he was gone.
She said footage, from a neighbour's camera, showed him leaving the house around 4pm.
"The footage shows him leaving the house. He went to shop around the corner and he never returned," she said.
Ms Julius said they moved into their Tunny Crescent home 43 years ago.
"We are friendly, greet your neighbours kind of people," she said.
She could not believe the concern and help shown by her community.
Ms Julius said he had never done anything like this before.
They have a daughter, three grandchildren and a great-grandchild.
He officially stopped working last year, during the national Covid-19 pandemic, after working on and off for more than 10 years, when he retired at 60.
Western Cape police spokesman Captain Frederick van Wyk said Mr Julius was reported missing by family on Monday April 26.
At the time of his disappearance he was wearing a white peak cap, black jacket and blue jeans.
He said My Julius was bald, clean shaven and has a scar behind his right ear.
Anyone with any information of his whereabouts can call Strandfontein SAPS on 021 370 1500 or Crime Stop on 086 001 0111.