A hawker grandmother who had sold fruit and vegetables for more than 40-years in and around the burned out Rocklands Shoprite dreamt of a fire.
The building that houses Shoprite and several other businesses is completely gutted after it caught alight on Wednesday December 14.
Fatima du Preez, who had raised three of her children "onder die stand", said the morning of the fire, on Wednesday December 14, she dreamed of her dead mother, who was on fire and that she should recite the chapter of Qur'an, Yaseen also known as the heart of Islam's holy book.
"I am sad for the community and the businesses during the festive season and how will we all survive the rebuilding of an anchor tenant store," she said.
She explained that the main store in the shopping centre had first been Spar, then Wembley, Food World and lastly Shoprite.
She was previously on a shopping centre committee to improve and help maintain the building.
The butcher owner and boerewors stall holder said the realisation that their livelihood had been affected had not yet set in.
Rocklands neighbourhood watch controller Valerie Moses said that they were alerted almost immediately that the building was on fire.
"The building was completely gutted," she said.
Rocklands resident Dennis Philander said: "Our Shoprite is now burned out. Where must we go now? We need to take a taxi to Town Centre or Promenade," he said.
He said the shopping centre was convenient and that they could collect their pension, without having to travel.
Mr Philander recalled having to take a bus to Nyanga to shop four decades ago.
Hairdresser owner Nasief Hoosain said that he was sad for the community's loss, where he grew up and does business everyday.
Neighbours to the supermarket were clearing out their business spaces on Friday December 16.
Rocklands neighbourhood watch member Marchelle Davids was in the store at 8.30am on Wednesday, when she felt warm in the cooldrink aisle.
"I looked up and saw the flames and I raised the alarm," she said.
Jermaine Carelse City of Cape Town fire and rescue service said they received a call at 8.50am.
"Crews from several fire stations were deployed to the building on the corner of Park Avenue and Caravelle Street.
"Subsequently, two divisions were established to contain and extinguish the blaze," he said.
Three women store staff members were treated for smoke inhalation.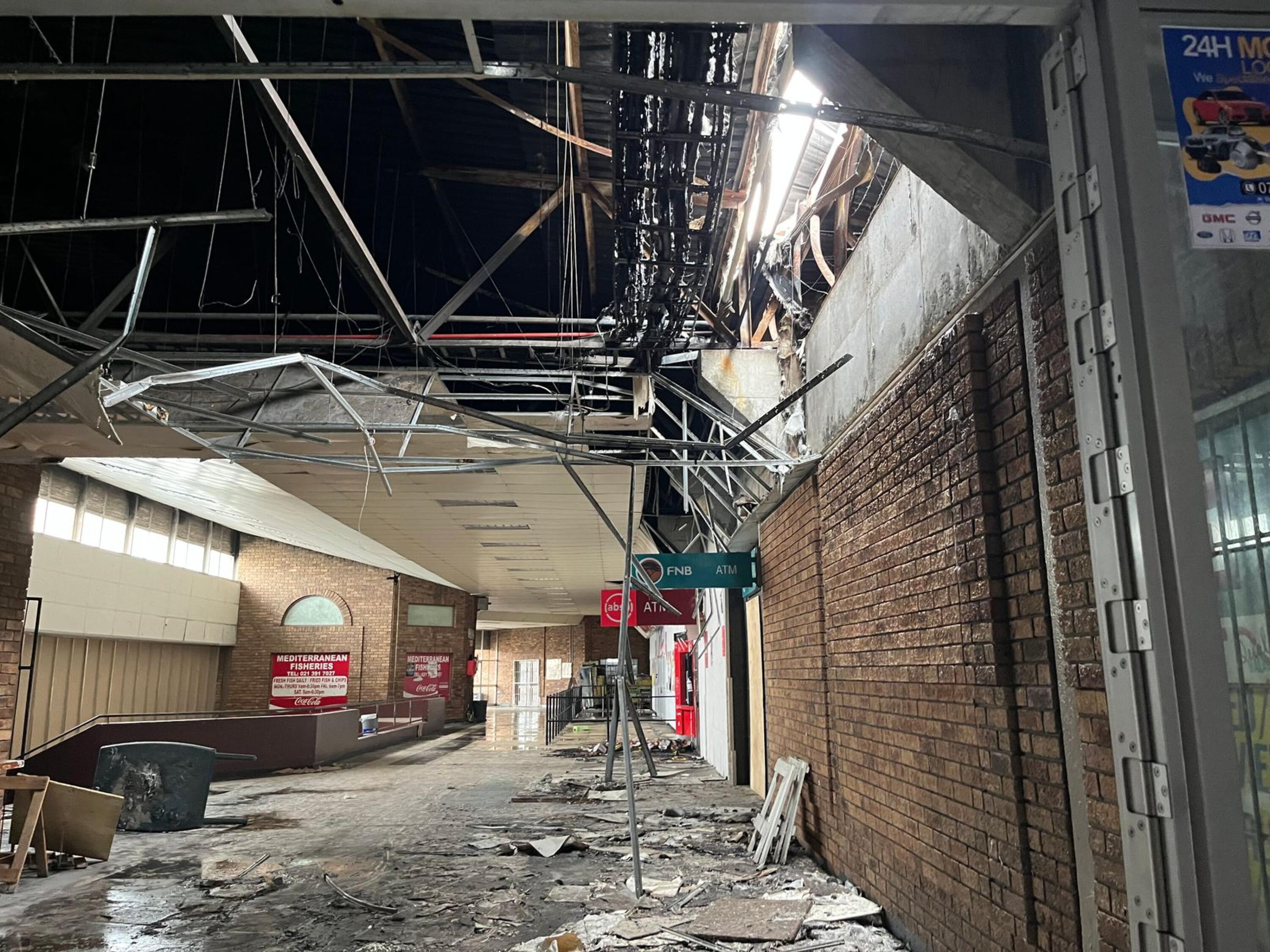 A fire investigator and building inspector were requested.
"The cause of the fire is undetermined at this stage pending an investigation," said Mr Carelse.