Glendale Senior Secondary had its first interfaith iftaar, breaking of the Muslim fast during Ramadaan, which coincided with with Easter, which commemorates the death and resurrection of Jesus.
The interfaith gathering programme was hosted by the school's Muslim Students' Association (MSA) and Christian Fellowship to share religious experiences, on Thursday April 14.
Various community organisations including Gift of the Givers, Fusion, Africa Muslim Agency and the South African National Zakaah Fund donated the eats.
Principal Kathleen Davids said it was important to bring back spirituality to schools.
She said since the national Covid-19 lockdown pupils had had to relearn basic etiquettes of speaking to other people, to their peers and teachers, and being back in school.
Ms Davids said while it was a sharing of faith many of the Xhosa pupils had not been able to attend because they lived out side of the area and did not have transport, and that the safety of all pupils had to be considered.
"We had one learner who said irrespective of the programme, he was coming for the food. And that tells us that there is a need, that there isn't something to eat at home," she said.
The Rocklands school celebrates its 40th anniversary this year and the interfaith programme was the first in its history.
The Christian Fellowship may have been at the school since its inception and its current facilitator teacher Rosaland Roman said it was long overdue.
"It is just so happened to all fall in place with the dates coinciding. Both religious traditions and celebrations have to do with sacrifice.
"The Muslims fasted and Jesus sacrificed his life for us.
Ms Roman said: "It is was love in action. When it was suggested, the joint programme there were no objections, everyone worked towards it. It is all about unity. love, peace and joy".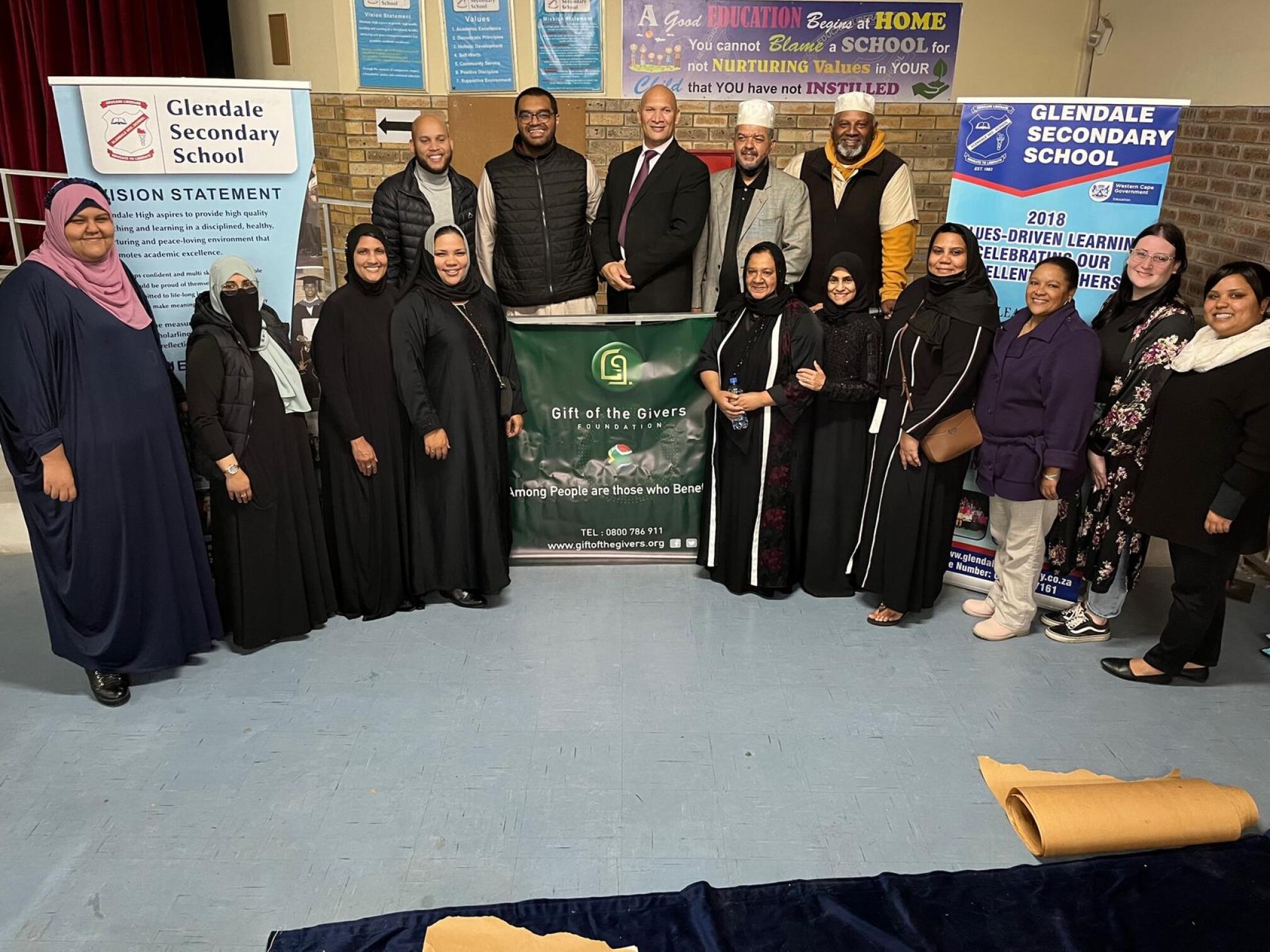 Riyaad Rhoda, teacher and facilitator of the MSA said the pupils and teachers were united in wanting to make an impact on society.
"To make a difference in our community. We may have different faiths but we want to change our society for the better," he said.