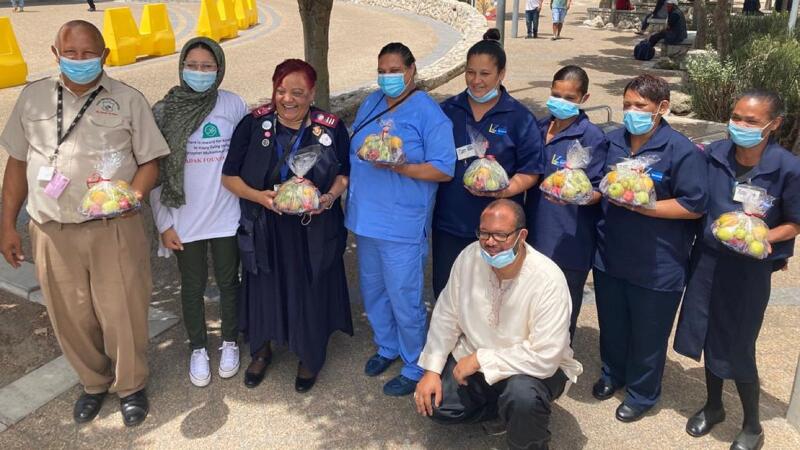 Mitchell's Plain District Hospital staff looking after Covid-19 patients were treated to fruit hampers by NGO, the Fadak Foundation.
Chairman Sheikh Abdullah Shafiek Arries, formerly from Eastridge and now lives in Lansdowne said it was a token of appreciation.
"We wanted to thank the doctors, nurses and support staff for their sterling work in the fight against Covid-19 and the lives they are saving.
"Many go the extra mile to make patients' stay pleasant under difficult circumstances," he said.
Sheikh Arries breathed a sigh of relief on Friday January 22, when his stepfather Sedick Stevens, 68, from Eastridge, was discharged from the ward after a two-week hospital stay.
He said Mr Stevens was relieved to be home and recovering.
Sheikh Arries said he was well looked after in the hospital.
"I am so proud of the doctors, nurses and support staff, who under extreme difficult circumstances do their best for the patients," he said.