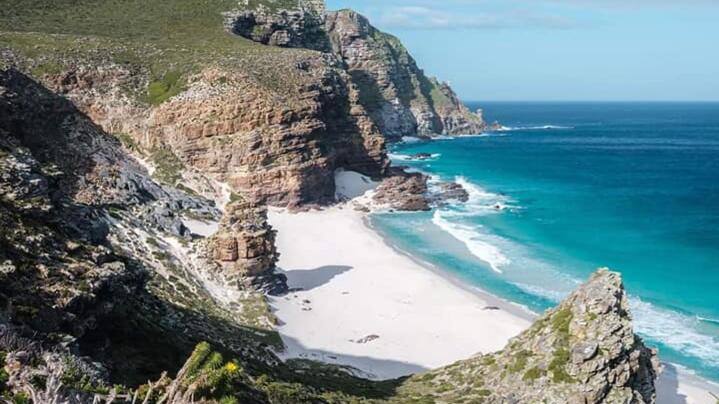 A short film explores the marine wonders Table Mountain National Park's 127km-long coastline.
The six-minute Table Mountain National Park Marine Protected Area – Heart of the Great African Sea Forest was produced by SANParks and the Sea Change Project to mark Marine Protected Areas (MPA) Day on August 1.
The film describes the vital role of MPAs in biodiversity conservation, sustainable fisheries, protecting coastal ecosystems, and preserving cultural heritage, and it is a call to action to conserve the oceans, SANParks said in a statement.
The park's ocean reserve is home to a diversity of marine life, according to SANParks marine biologist Dr Alison Kock.
"A scientific review has identified that this underwater wonderland is home to at least 129 algae species, 687 marine-invertebrate species, 46 shark-and-ray species, 149 fish species, 39 shorebird-and-seabird species, 16 marine-mammal species and three marine-reptile species. The abundance and variety of life within this protected area make it a true treasure trove of marine biodiversity and the jewel of the Great African Seaforest."
The Sea Change Project is a non-profit environmental organisation that uses storytelling and science to connect humans to the wild. In 2021, their Netflix film, My Octopus Teacher, won a BAFTA for "best documentary" and an Oscar for "best documentary feature".
The founder of the Sea Change Project, Craig Foster, said: "MPAs offer numerous benefits for people and nature. They conserve vital spawning and nursery habitats for abalone, west-coast rock lobster and reef fish and protect threatened species like the African penguin. MPAs serve as living laboratories, enabling research on environmental impacts and fostering resilient ecosystems against climate change."
According to SANParks, MPAs sustain essential ecosystems and support small-scale, recreational, and commercial fisheries while protecting sensitive habitats like the seabed from mining, bottom-trawl fishing and other threats. They also support ecotourism.
Visit the SANParks YouTube channel to watch the film.