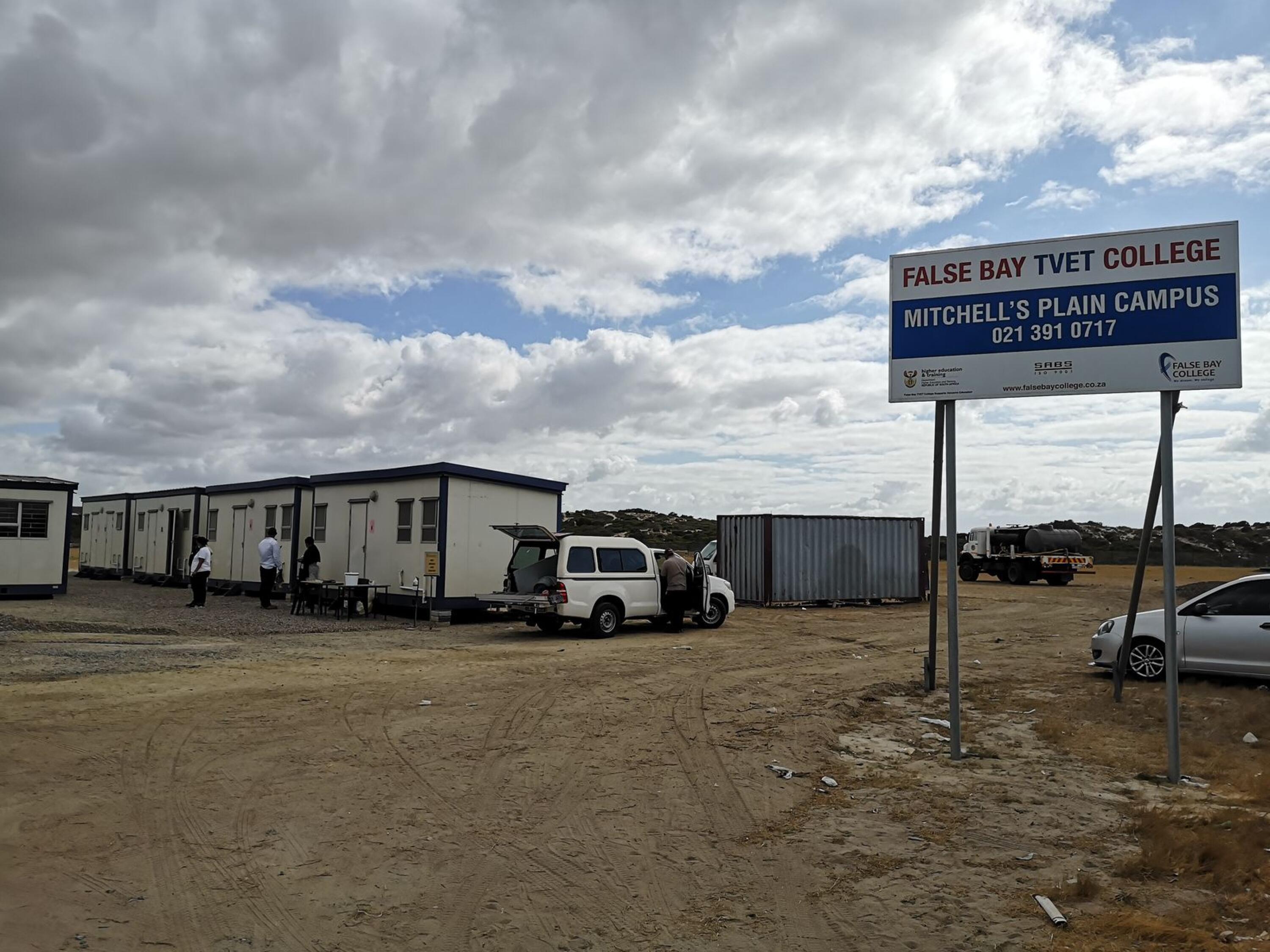 It's been a challenging few months, but the False Bay TVET College is settling in at its temporary premises at Cedar High Shool of the Arts in Rocklands.
Its permanent campus is being built in Bayview, with construction due to start later this year.
After vacating its previous premises in Merrydale Avenue in December last year, the college set up a temporary campus at Cedar High in January.
However, the move was plagued with difficulties, including problems with water and electricity supply.
However, said college principal Karen Hendricks, management has worked hard to ensure that education and training could continue.
While the college awaits the building of its new permanent state-of-the-art campus in Bayview, the it has been hosted by several schools in partnership with the Western Cape Education Department over the years.
For the past five years, said Ms Hendricks, the campus had been at its previous location.
But, she added: "The WCED has developed this location into a fully-fledged school, resulting in the college having to seek alternative accommodation at the end of 2021 within a short space of time."
Cedar High School then agreed to host the college on its premises as an interim measure, said Ms Hendricks.
"The transition to the new teaching and learning site at the Cedar High School premises has been challenging because of unforeseen issues relating to water and electricity connections. It must be noted that the current challenges faced by the college have nothing to do with the high school. The school management has been incredibly helpful and supportive of the college in the current situation," said Ms Hendricks.
Ward 43 councillor Elton Jansen did not want to comment on the progress of the construction of the False Bay College yet as he had yet to be briefd.
"I am aware that the social facilitators contract was suspended and the process to reappoint a new social facilitator was reopened."
In the meantime, said Ms Hendricks the college was doing everything in its power to address the challenges of water and electrical connections, toilets, electrical and wi-fi connectivity.
The college has provided the campus with water containers which are filled daily from the school's water supply. "The water system is connected and will ensure the daily supply of tap water to the staff and students," said Ms Hendricks.
She added that the sewerage system was connected on Thursday February 24, and electricity on Friday February 25. "As far as wi-fi connectivity is concerned, the Information and Technology (IT) department has set up portable wi-fi connectivity for staff. Full wi-fi will be available to students and staff from Friday March 11," she said.
"The construction and establishment of the permanent Mitchell's Plain Campus in Bayview will finally end all the challenges and inconvenience experienced by staff and students. The site has been secured and building of the campus is scheduled to start later this year," said Ms Hendricks.