Mitchell's Plain home gardeners, bakers, photographers, seamstresses and sales entrepreneurs gathered in-person at a workshop last week to share their social media experience.
Josephine Doe, 54, from Rocklands, who worked for a retail company for more than 30 years and to earn extra income, sold consultant based products Herbalife, Tupperware, AMC, Avon and Annique. She said previously she had never thought of herself but worked hard to care for her children and household.
"Now I am thinking of me and I realised that I had been working and selling for products for someone else. Now I am working for myself and realised that everyone is on this platform (social media)," she said.
Ms Doe said WhatsApp and Facebook have made selling a lot easier.
"So, I am going somewhere where I can grow, which is online" she said.
Ms Doe would like to eventually manufacture her own products, which would enhance one's health.
Mitchell's Plain Entrepreneurs' Hub founder and director Lucretia Splinters, from Westridge, and Up-Cycled Cloth Collective chief executive officer Melanie Brummer, from De Rust in Oudtshoorn, led discussions about entrepreneurs overcoming their fear of selling their products and services online.
The social media experience workshop to share innovative ideas from women entrepreneurs was held at Dagbreek community hall, in Westridge on Wednesday April 12.
The duo, both of whom are recognised by Meta, the company which owns Facebook, as having digital expertise in community management, encouraged participants to "just try".
The hub is a collective of local entrepreneurs that share common goals and want to further their ambitions through building their economies from within their communities ("'Plain entrepreneurs share their stories", Plainsman November 23, 2022).
Ms Splinters said they were among the first certified companies recognised by Meta as having digital expertise in community management.
They completed learning programmes with Meta Blueprint, who help community managers to grow and become certified.
Ms Splinters said the hub aimed to help small, medium and micro enterprises (SMMEs) in Mitchell's Plain with research, influence, support and education.
Ms Brummer explained that decades ago the sales person's community was their rolodex, a physical card holder in which contacts were stored.
"Today, it is an online community, without borders or time barriers. It is a network of contacts who you need to funnel and target to meet their needs," she said.
Photographer and Jack of all trades posting online and publishing content for various clients, Samantha Hoaene, from Portland, said it was hard to remain current and posting all of the time.
Ms Splinters shared links and applications which could help with planning and creating content to a timeline, and where posts could be scheduled for publication.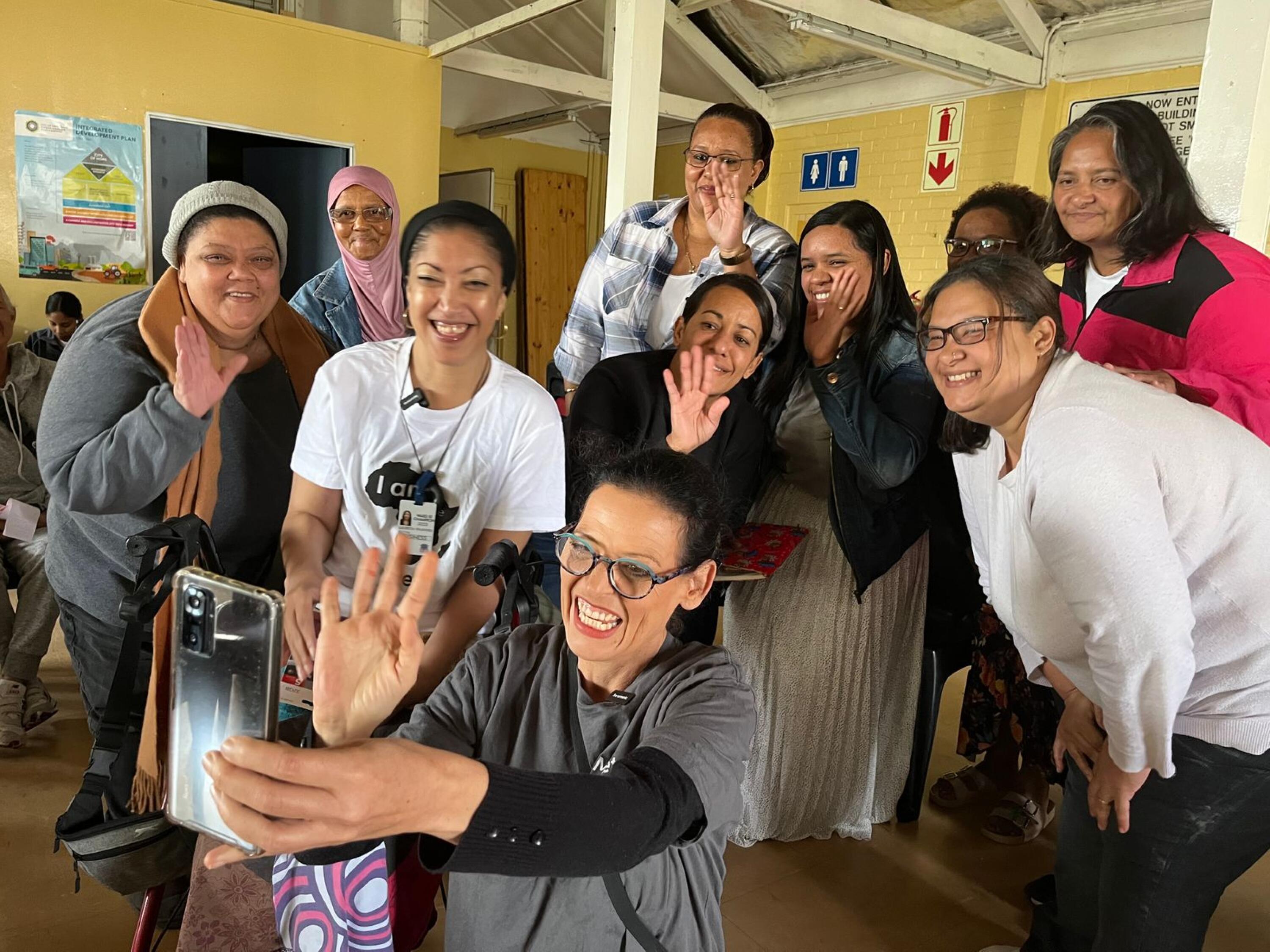 Leslene Williams, from Bayview, who sells pre-loved clothes, said she is scared of not being perfect.
"I'm going to try," she said.
Ms Brummer encouraged participants to do things at their own pace and to continue trying.
The hub will be having its first Saturday of the monthly Mitchell's Plain community market entitled "Mayfair" at the Dagbreek community hall, in Koornhoop Road, on May 6, from 10am until 4pm. To book a stall or for more information call Ms Splinters on 081 518 2971.