Two men were shot in separate incidents within 20 minutes in Tafelsig on Sunday afternoon.
This happened a day after the Mitchell's Plain Community Police Forum's (CPF) Eastridge sub-forum met with a contractor of the City of Cape Town, The Safety Lab, a non-profit company that develops new and innovative solutions to violence in high-risk environments, at Mitchell's Plain police station's board room on Saturday June 26.
They have been meeting monthly to unpack crime statistics, discuss their perceptions of the top crimes in Eastridge and eventually make submissions to the Western Cape government's safety plan ("Seeking solutions to violent crime", Plainsman, June 3) for the neighbourhood and broader Mitchell's Plain.
In the first shooting, a man in his 20s was shot in the head in Honolulu Street, Tafelsig, at 3.10pm on Sunday June 27.
Captain Ian Williams, Mitchell's Plain police station spokesman, said the man was riding a bicycle when he was shot.
"The motive is gang related. No persons have been arrested," said Captain Williams.
He said police are investigating a case of murder and anyone with information can call investigation officer, Detective-Constable Bevan Kapman, of Mitchell's Plain SAPS' Serious and Violent Crimes Unit on 082 777 8076.
In the second incident, at 2.50pm, another man, 29, was shot dead and a 53-year-old man was shot in his left foot in Moira Street, Tafelsig.
Captain Williams said they collected 11 cartridges on the scene and that the motive for the attack was also gang related.
"No persons have been arrested. Police are investigating a case of murder and attempted murder," he said.
If you have information that can help police with this investigation, call investigating officer, Detective-Sergeant Uzair Woodington, of Mitchell's Plain SAPS' Serious and Violent Crimes Unit on 082 777 8076.
Another man, 38, was shot in the neck and shoulder in Cornflower Street, Lentegeur, on Monday June 28.
Constable Felicia Adams, Lentegeur police station spokeswoman, said they were looking for witnesses to the attempted murder of this man, who was approached by a shooter at 11.10am. Anyone with information can call Detective-Constable LE Mstiki on 021 377 5000.
Norman Jantjes, chairman of the Mitchell's Plain CPF, said they had not received a response from Premier Alan Winde's office regarding a memorandum given to his office almost three months ago ("Call for an end to the violence", Plainsman, March 17).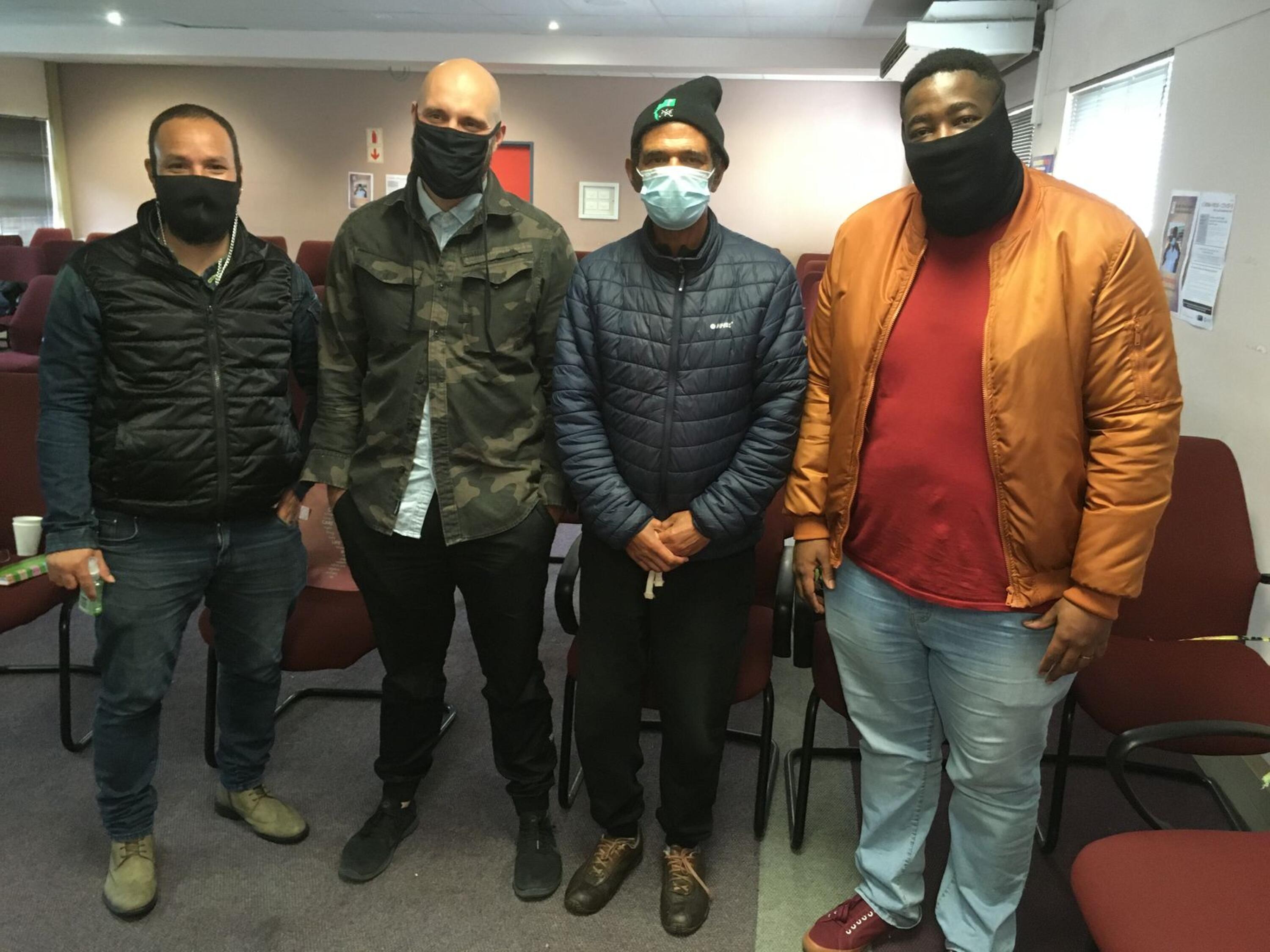 "We are very worried about the community's safety. The gang violence is continuing unabated," he said.
The CPF, the Mitchell's Plain Neighbourhood Watch Association and the Mitchell's Plain United Residents' Association led a march to their local police station on Sunday March 14 and addressed memorandums to SAPS, Mr Winde and JP Smith, the mayoral committee member for safety and security. It detailed Mitchell's Plain's desperate plea to end the ongoing gang war.
The organisations called on SAPS to establish a dedicated anti-gang unit for the area and to increase police visibility.
Mr Jantjes said he often fields calls from mothers who had lost their children to gang violence and that they wanted feedback on the investigations into their children's murders and what is being done about crime in the area.
He said the lockdown restrictions prohibiting gatherings prevented them from getting a mandate, which would be given in meetings.
"The average man does not have access to sophisticated Zoom meetings and we as the leadership have to think of innovative ways to engage with the community," he said.
They also asked for a local drug action committee, which would deal with the treatment and community awareness of the scourge of substance abuse.
Mr Jantjes said in many cases the perpetrator had to be under the influence (of a substance) to commit murder and that substance abuse was linked to gangsterism.
The memorandum also asked for closed-circuit television (CCTV) cameras in crime-ridden hot spots like Eastridge, Beacon Valley, Tafelsig East and Hyde Park.
Mr Jantjes said local and provincial government authorities had a safety and security mandate to keep the community safe.
He said a round-table discussion was needed with politicians to effect change with short- and medium-term interventions.
"The community of Mitchell's Plain cannot be treated like voting fodder and seen as less than to speak to political heads about their safety," he said.
He said they want to sit with the politicians who have the authority and the "purse" to institute decisions.
"More would have been done if they had responded to us. The community has the answers and have first-hand experience of having to deal with their children on drugs.
"Their children are involved in crime and they put their children out of their homes for stealing. They don't like it. They can tell the authorities who is doing what and what should be done," he said.
Lentegeur CPF chairman, Byron de Villiers, said they were on patrol with Lentegeur SAPS at the weekend.
He said with the Covid-19 lockdown restrictions it was difficult to show visibility and that shooting incidents would increase in certain areas at different times.
"It is rather sad that with the new safety plan only certain people are invited and others are excluded because of party politics," he said.
Mr De Villiers said during the five years political heads were in power, the safety of communities is used subtly as a political football and that it intensified closer to local government elections.
Wade Seale, spokesperson for Community Safety MEC Albert Fritz, said the primary responsibility for crime prevention and dealing with serious violent crime remains that of SAPS and the rest of the criminal justice system.
He said while local and provincial governments were increasingly stepping in to undertake more and more of that function, it did not diminish the responsibility and role that national government is supposed to play and insists on retaining for themselves.
Mr Smith said the municipality and provincial government have advocated for moving control of the national police service to the provincial government but this is not accepted by national government.
"And as long as they retain control over the South African Police they must also retain primary responsibility for the ongoing crisis due to the lack of policing deployment, poor command and control and the failure of the criminal justice system due to completely inadequate deployment of detectives and support resources for them,"said Mr Smith.