One of the first doctors in Mitchell's Plain in the 1970s, Samuel James Jeftha, has been remembered for faithfully serving the community.
Dr Jeftha passed away peacefully on Friday January 27, after a brief battle with metastatic stomach cancer, at the age of 75.
Dr Jeftha, who lived in Pinelands, grew up in Kensington. As a boy, he was playful and happy, but also mischievous. He was very fond of his uncles who he used to reminisce with while recollecting hilarious accounts from their lives, his son Wesley Jeftha told the Plainsman on Friday February 24.
He was one of the very first doctors in Mitchell's Plain who opened up his practice to the public in 1976.
"Back then there was nothing in Mitchell's Plain. To get to Westridge we had to travel through farmlands on a gravel road. His first practice was in Kronendal Road, Mitchell's Plain," he said.
He studied at the University of Cape Town and was inducted in 1971 as a qualified doctor with a Bachelor of Medicine and Bachelor of Surgery with distinction.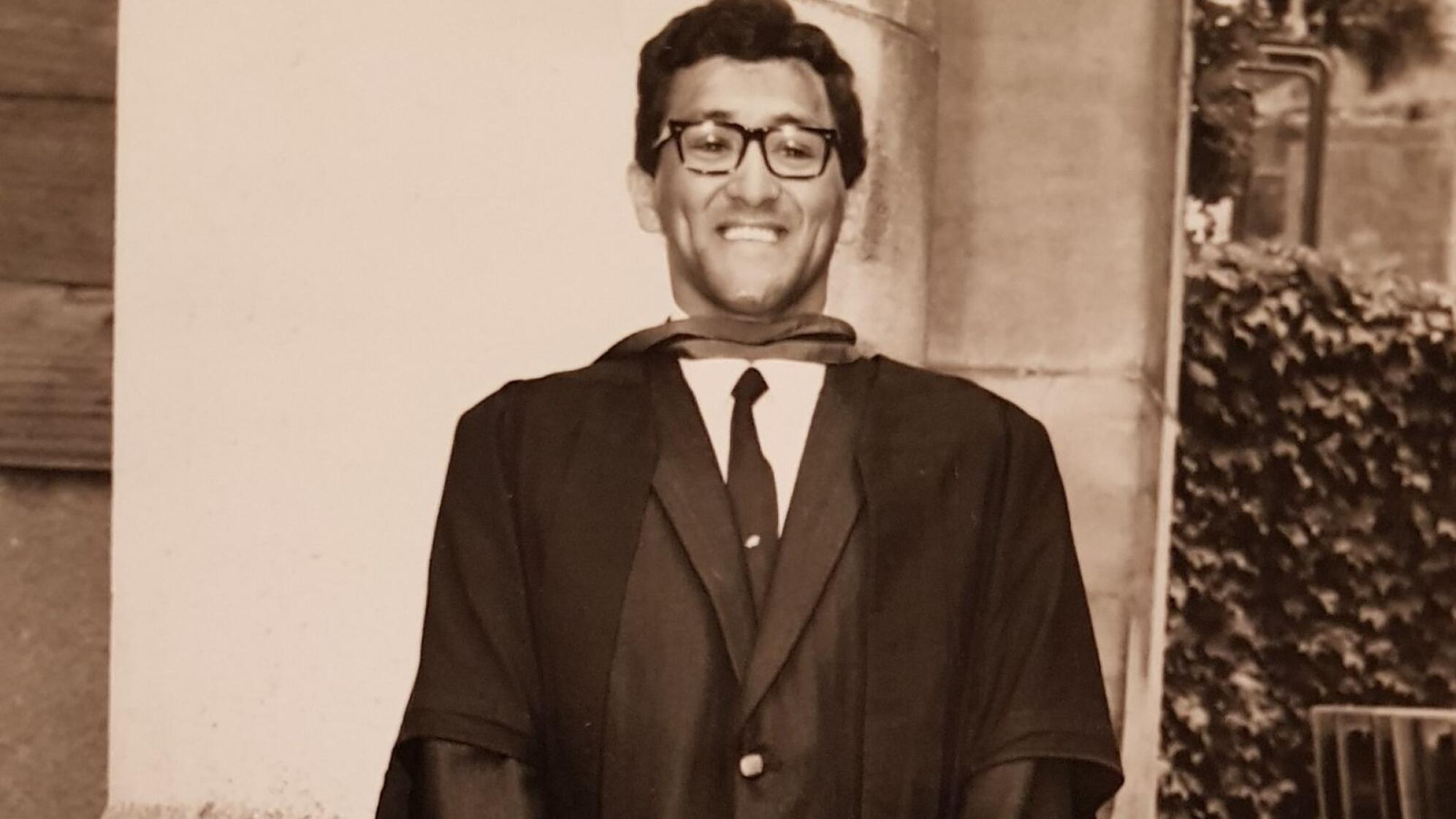 Dr Jeftha was one of a handful of students of colour allowed to study at UCT, as the universities were subject to government quotas and he was required to renew his permit to study there annually, said Wesley.
"As a young man, he spoke about having an interest in a variety of trades, such as a train driver, however, after his unique and superior intellectual prowess was recognised by his teachers, this prompted Dr Jeftha into a more academic direction which ultimately landed him in the medical field."
In 1971, after he qualified as a doctor, he completed an internship at Somerset Hospital in Green Point. From 1972 to 1973, around this time there was also a brief stint as a doctor in Rehoboth Namibia and various roles as a locum in and around Cape Town, said Wesley.
In 1974 his first significant role as an independent doctor was in Zululand (uHlabisa) where he worked at various missions hospitals where he gained a lot of experience and knowledge as a medical practitioner.
In 1975, he opened a practice in Vredenburg and from 1976 to 2016 he practised in Mitchell's Plain.
From 2012, Dr Jeftha worked as a travelling doctor in Ireland for six years, where he would spend six months abroad and six months back home, a role he really enjoyed and on occasion was joined by his wife, Eleanor 'Elly' Jean Jefha.
Dr Jeftha retired in 2019.
"My father was a highly intellectual and stoic man of exceptional integrity and was renowned for treating people, not just patients, with an unusual and remarkable level of care and attention. He was a humble man that seldom enjoyed the spotlight and in his own unique and private way was deeply generous and emphatic towards those within his inner circle of friends and family," said Wesley.
Dr Jeftha, affectionately known as Sammy, also enjoyed both physical activity and sport. He was an avid marathon runner who completed the Two Oceans and Peninsula Marathons multiple times and was a squash player.
"He was a die hard Liverpool supporter. They played 'You Will Never Walk Alone' at his funeral at the church service," said Wesley.
He leaves behind his wife, Eleanor, They were married at Gleemoor Baptist church in 1977. He also leaves behind his two children, Danielle Jeftha and Wesley Jeftha, three grandchildren, Kezia Jeftha, Tyler Jeftha, Caleb Jeftha and four siblings.
Dr Jeftha's two children Danielle Jeftha, 45, and Wesley, 42, will miss him, they said.
"I remember my Dad coming to my rescue with petrol when my car ran out of fuel on De Waal Drive at 6.30am. Much to his own danger with cars zipping past him. He went ridiculously deep and intellectual on absolutely everything when we were having casual conversations. I will miss him," he said.
Danielle said: "Running my first half marathon with him, with no doubt lots of advice and banter along the way. His voice will forever be in my head when running, in fact whenever faced with any challenge. I'll hear his cheerleading throughout my life. I'll miss him for his patience, advice and endless unconditional support."
"My husband was the best. He was my rock, my hero, my whole world. He was a caring and gentle soul. He had an obsession with ice cream and the wonderful walks we took in Newlands Forest especially in the mountains in Cape Town. Sammy also had a lot of distinct quirks about his personality that made him the special man that he was," said his wife, Eleanor.
A patient who was helped by Dr Jeftha, Jerome Girling, said Dr Jeftha helped deliver him from the clutches of drug addiction and he owes him his life. "He was very firm and direct with me, but he also cared so much and spent a lot of time with me to help me recover. Thank you for sharing the gift of your father and husband with the Mitchell's Plain community for all of those years, and for letting him love and serve his patients so faithfully."