A Rocklands primary school pulled out all the stops for National Book Week to enthuse pupils for literacy and help them escape into the wondrous world of books.
Instead of donning their uniforms, Caradale Primary School pupils dressed as their favourite book characters from Monday September 6 to Friday September 10, for National Book Week.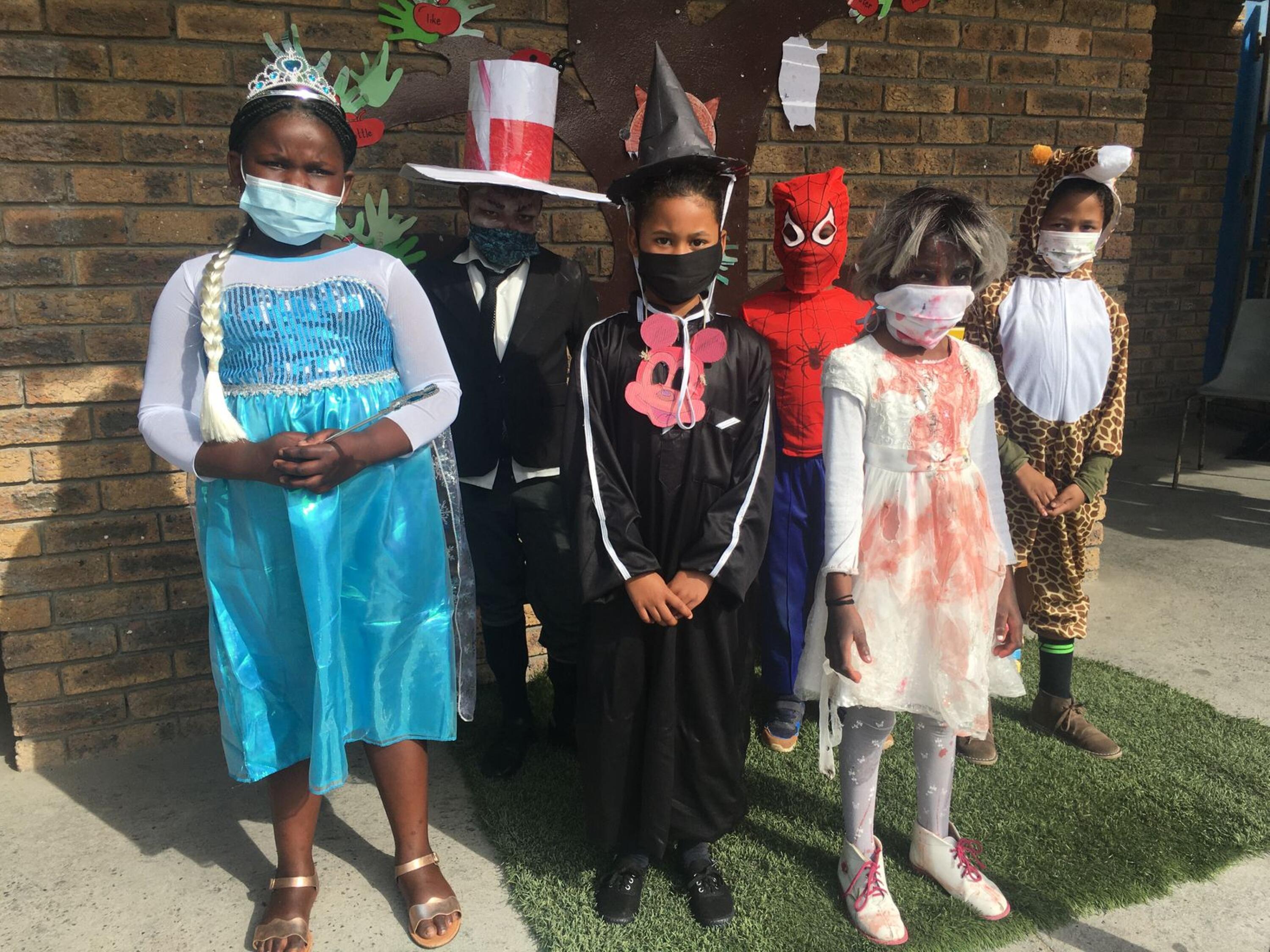 The literacy awareness week coincides with International Literacy Day on Wednesday September 8.
Principal Ezra Carelse said this annual event promotes literacy, creates excitement around books and offers pupils a "whole new world" of characters.
Mr Carelse said more pupils were enthused to come to school dressed as their favourite characters as the week progressed.
"Many pupils did not know who Robin Hood or Peter Pan was, so we had to show them video clips, read the stories to them and introduce them to these characters," he said.
Teachers came dressed up in character, introduced themselves to the pupils and went on to explain various aspects of stories, like character, plot and scene and mood setting.
Mr Carelse said these programmes positively impacted their annual literacy and numeracy testing, done annually by the Western Cape Education Department (WCED).
"Reading takes you places you've never been. To get lost in a book means it takes you away from your everyday mundane surroundings," said Mr Carelse.
Deputy principal Dawn Cockrill dressed as Robin Hood on Monday, as Olaf the summer-loving snowman on Wednesday and bounced all over the place as SpongeBob SquarePants on Thursday.
Children's faces lit up when they recognised the characters and this told teachers that they were on the right track, she said.
"Most of them are surrounded by crime and gangsterism and we want to bring something positive, open a new whole world, take them away from a negative environment, come to school, to a place of safety and fun," she said.
"These stories help build our characters. It tells the children they can be Peter Pan and good people. It can also encourage them to write own stories," she said.